Click here to view Archived Services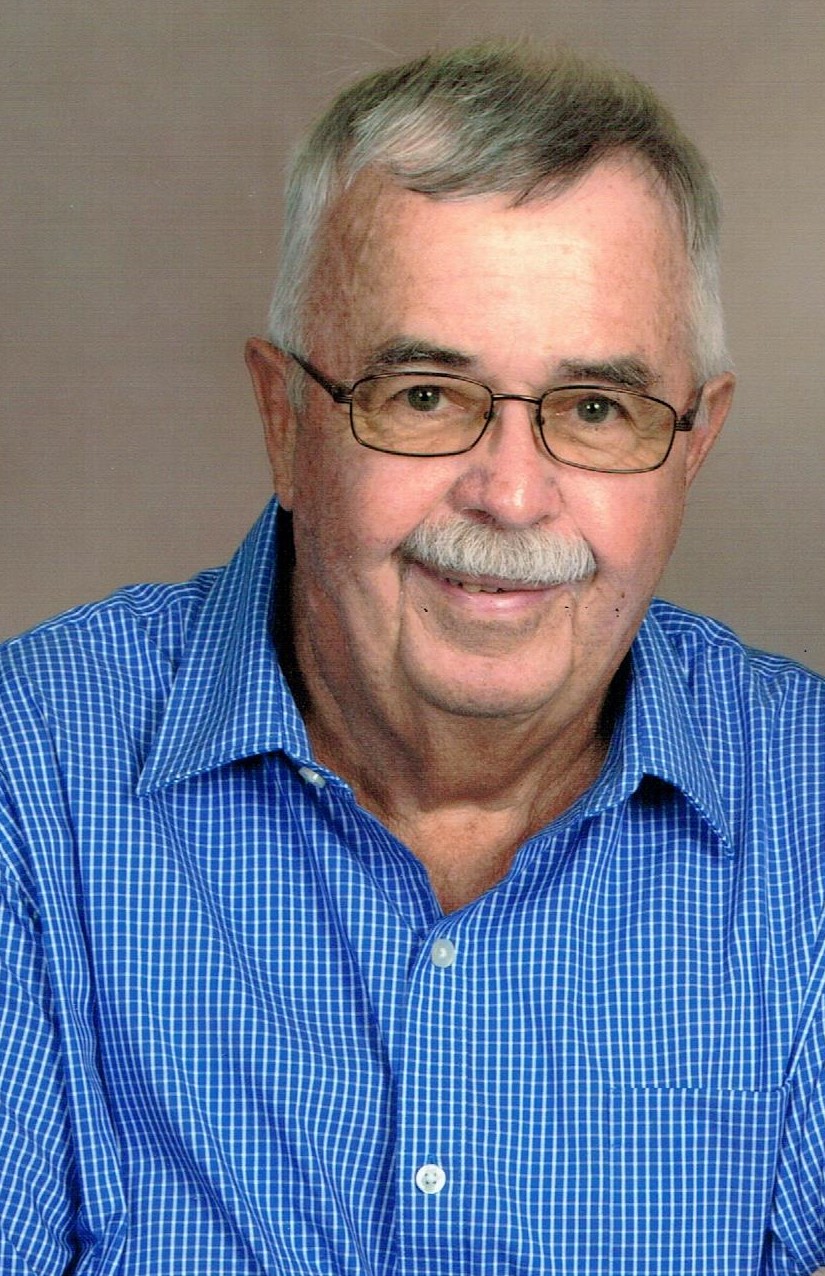 James Gerald Gale - Share this obit - Print this obit
James Gerald Gale of Sioux Falls, South Dakota passed away peacefully in his home on September 5th, 2023 at age 80.
James was born June 3rd, 1943 to Harley Gale and Mary (Loretta) Hevern-Gale. He graduated from Saint Joseph Cathedral High School in 1961. He served in The United States Air Force as an Airman Basic in February 1962, stationed at Lackland Air Force Base in Texas.
Jim married Dorothy Faye Lampson on August 10, 1963 and they just celebrated their 60 year Anniversary. They had 3 children; Jeff, Jill and Jodi.
He had a very successful career at the United States Post Office for 35 years until he retired at the age of 55. He and his wife enjoyed being snowbirds in Arizona for 16 years.
James was a devoted husband, father, grandfather and great-grandfather. He loved watching his kids and grandkids ballgames. He was an avid golfer and was the President of the golf league during his time at Highlands at Brentwood in Mesa, Arizona. He also enjoyed fishing and reading.
One of his most treasured memories was the family tradition of gathering together at a lake house which began in 1976 and continued for over 26 years at Woodlawn Resort in Minnesota.
Left to cherish his memories are his wife: Dorothy Faye Gale of Sioux Falls; children: Jeff Gale (Vicki) of Albuquerque, NM, Jill Gerry (Shawn) of Sioux Falls, SD, and Jodi Gale (Shane) of Alexandria, SD; grandchildren: Amber Riedel (Peter) of Globe, Arizona, Caleb Schauer of Sioux Falls, SD, Jakob Gale of Albuquerque, NM, Alexander Brittingham of Chandler, AZ, Carlee Albers of Sioux Falls, SD, Kyria Clarke (Michael) of Albuquerque, and Katrina Pool (Josh) of Avon, IN and 5 great-grand children.
Visitation will be Tuesday, September 12, 10:00 AM at St. Lambert Church with a Mass of Christian Burial at 11:00 AM. The Mass will be live streamed at https://www.youtube.com/channel/UCCQA0aRGXFJCisf6-iGV7lg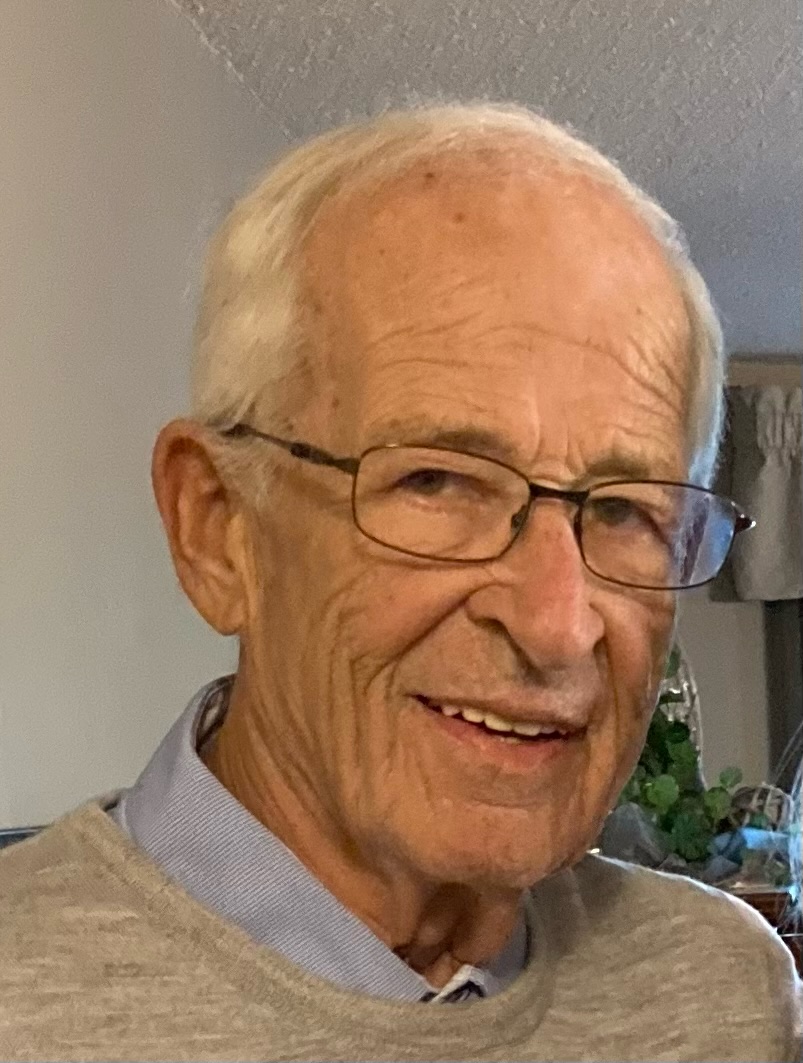 David James Bonacker - Share this obit - Print this obit
David James Bonacker of Sioux Falls, SD, passed away peacefully in his home surrounded by family on September 3rd, 2023, at age 76.
Visitation will be Sunday, September 10, 2:00 PM with a Scripture Vigil at 4:00 PM at Barnett-Lewis. Mass of Christian Burial will be Monday, September 11, 10:30 AM at Holy Spirit Catholic Church.
  David James Bonacker was born December 31st, 1946, to Orville and Mildred Bonacker. He graduated from Washington High School in 1964 and got his bachelor's in social sciences at the University of South Dakota-Springfield in 1969. He served in the military from 1969 to 1971, stationed at the Fort Jackson base in Columbia, South Carolina, serving in the dental unit.
David married the love of his life, Patricia Lanners, on August 12th, 1967, and they recently celebrated 56 years together. They had three children: Laura, Lisa, and Matthew.
He had a very successful career in insurance sales starting in 1972. He worked for many insurance groups, beginning with Lund Insurance, and ending with the National Catholic Society of Foresters( now known as 1891 Financial Life) as the Regional Sales Director until retiring in 2022. He was also a Board Director with the NCSF from 1990-2022, Regional Manager of Hickory Farms from 2014-2022, and the Director of Facilities at Advertising Arts from 2015-2023.
  David was one of a kind; he loved spending time with family and friends and would make new friends anywhere he went. He loved to help people with projects, and if he didn't know how to do it himself, he "knew a guy." He enjoyed annual family vacations to Lake Pactola in the Black Hills and going to the Black Hills Corvette rally. They also enjoyed taking cruises and trips to Europe. He looked forward to his annual trip to Acapulco, Mexico, with Pat and all the friends they had met. He loved watching the Kansas City Chiefs, racing, playing cards, tending to his garden, and meeting with his morning coffee crew.
  Grateful for sharing his life are his wife: Pat; daughters: Laura (Darin) Schuldt, Lisa (John) Meyer; son: Matthew (Angel) Bonacker; grandchildren: Sam, Noah, and Luke Schuldt, Lauren Meyer, Sydney Bonacker, Zaya, and Zane Rollag; siblings: Carole Flanagan, DeeAnn (Bill) Stevens, Sue (Joe) Mertes, John (Lavinia) Bonacker of Wausau, WI, Mary (JR) Wiese of Conway, Arkansas; in-laws: Betty Feldhaus of Broomfield, CO, Bonnie (George) Saxton of Centennial, CO, Linda (Bob Lund) Marquardt of Cortez, FL and Patty Lanners of Hurricane, UT; and many well-loved nieces and nephews. He was preceded in death by his parents: Mildred and Orville Bonacker; Pat's parents: Angela and Nicholas Lanners; and brothers-in-law: Larry Lanners, Leo Flannagan, and Jerry Feldhaus.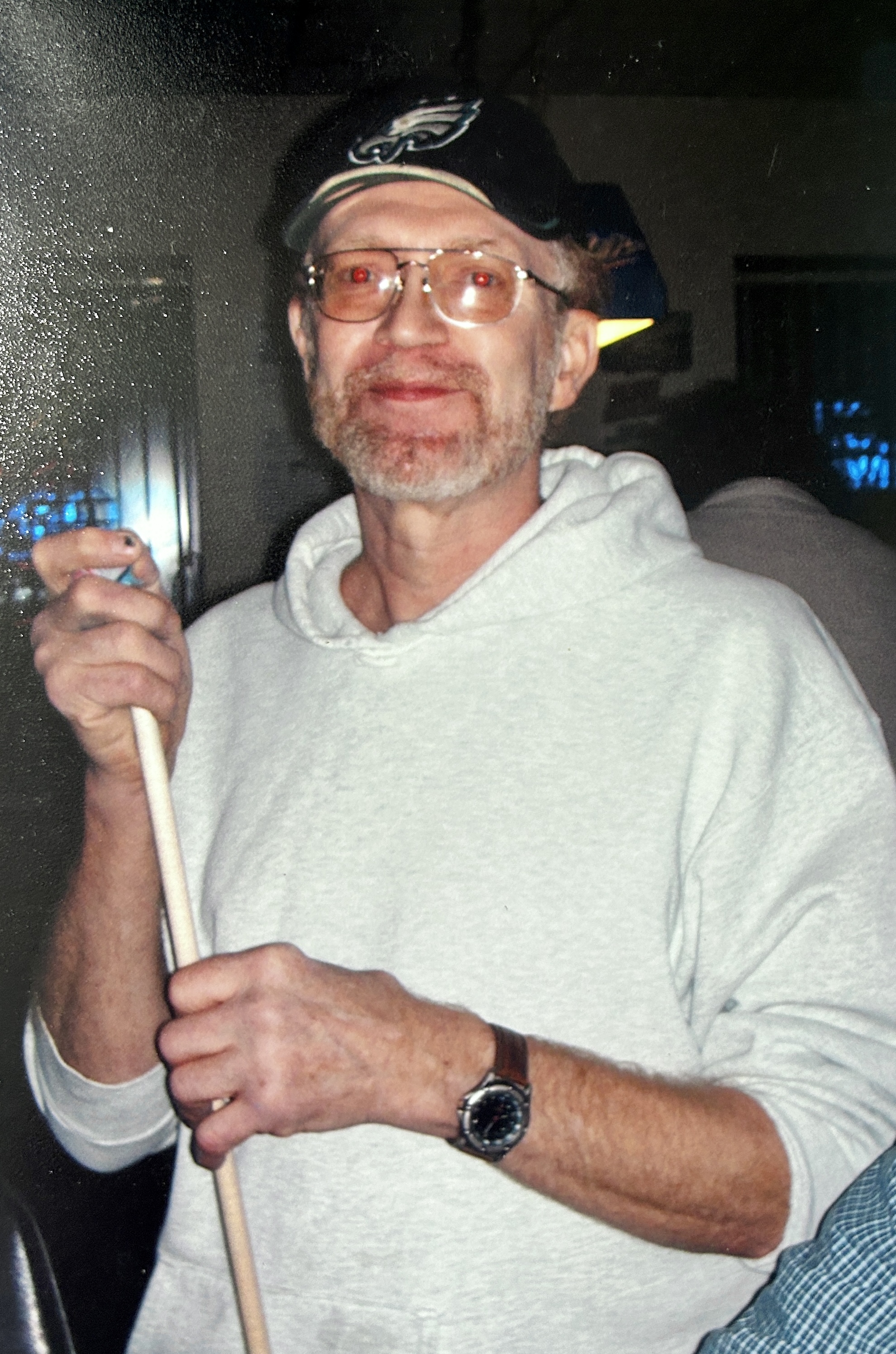 Bruce Allen Allmendinger - Share this obit - Print this obit
Bruce Allen Allmendinger, 71, of Sioux Falls, passed away on Friday, August 18, 2023, at the Dougherty Hospice House after an 8-year battle with cancer. The son of Elmer and Inez (Baumiller) Allmendinger, was born December 30, 1951, inParkston, South Dakota. The family moved to Sioux Falls where he attended school and graduated from Washington High School. Bruce worked for the food services storeroom at Sioux Valley Hospital/Sanford for 40 years until he retired. Bruce had a love of playing pool and played many years in leagues in Sioux Falls. He was a teacher to many, sharing his skills in pool. He also enjoyed bald eagles, Eagles football, playing chess, and sharing his knowledge with others via his index card "notes" that he would hand out to friends and family.
Left to cherish his memory are his children: Heather Allmendinger, and Tim Allmendinger of Sioux Falls; grandchildren: Riley Allmendinger, and Jayden Allmendinger of Sioux Falls; siblings: Todd (Joan) Allmendinger of Colorado, and Darci O'Hara of Sioux Falls; and a host of nieces, nephews, friends, and family. He was preceded in death by his parents, Elmer and Inez Allmendinger; beloved sister, Velva "Jeannie" Wheeler; and brother-in-law, Gerald "Jerry" Wheeler.
In lieu of flowers, his family requests donations to Avera McKennan c/o Dougherty Hospice House www.averafoundationevents.org/donate-with-search
Visitation will be Friday August 25, 2023 from 5-6:30pm, followed by a time of sharing at Barnett-Lewis Funeral Home. A celebration of life will be held on a later date to be announced.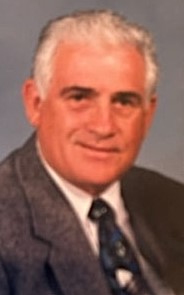 Thomas Haight - Share this obit - Print this obit
Thomas Haight, 87, passed away peacefully and with dignity at the Dougherty Hospice House with several family members present on August 18, 2023. Tom was born to George and Marcella Haight in Montana on December 6, 1935. After the family moved back to Sioux Falls, Tom attended St. Joseph Cathedral grade school and graduated from St. Joseph Cathedral High School.
In his youth, Tom was a bat boy for the Sioux Falls Canaries and delivered papers for the Argus Leader in the north-end. Following graduation, Tom began working for the Argus Leader as an apprentice stereotyper. Tom was also a self-taught mechanic, welder, machinist.
In his later teens, Tom developed a passion for motorcycles. Tom joined Robert Smelser and Daryl Darger to form Shadco, Inc. while working full-time for the Argus Leader. The three men personally built their first shop on East 6th St. in Sioux Falls. Tom bought out Robert and Daryl and continued in the motorcycle business.
While attending a Triumph Motorcycle convention in 1962, Tom learned of a new motorcycle company in the U.S. and became its 179th dealer. That company was the American Honda Motor Co. Tom sold many brands over the years and in 1970 opened the Yamaha Sports Center in Sioux Falls with one of his original partner's sons, Rocky Darger. In May 1979 Tom and Rocky joined the two stores together and opened one of the largest motorcycle dealerships in the Midwest, Cycle Empire.
Tom's involvement in the motorcycle industry spanned 50 years. Following retirement Tom worked at Ace Hardware repairing windows and screens. Tom was also an accomplished motorcycle racer, winning the SD Mr. Motorcycle Traveling trophy three times. Tom sponsored and supported many local racers over the years. He spent countless hours helping racers work on their motorcycles, sometimes at very little to no charge or providing his shop as a place for them to work on it themselves.
Tom was a Charter member of Sioux Valley Cycle Club. Tom remained an active member throughout his life and at the time of his death Tom was number one on the list of membership years. He spent many years serving on the board of directors in various capacities but will be remembered for being directly responsible for purchasing the land in 1972 that the club is located on today. Tom realized how important it was for the club to own property. A decision that has benefited Sioux Valley Cycle Club for over 50 years.
Tom married Kathryn Nordin in April 1957 and had four children, Michael, Cindy, Tim, and Tony. In May 1978 Tom married Cheri Egan. Tom and Cheri celebrated 45 years together this year. Tom is preceded in death by his parents. George and Marcella Haight, older brother, James Haight, son, Michael Haight, and son-in-law Loren Nelson. He is survived by his wife, Cheri Haight, his children, Cindy Nelson, Tim Haight (Ann), Tony Haight (Suzann), Jamie Egan, Melissa Joachim; his 9 grandchildren, Travis Haight, Christy Haberling, Andy Nelson, Maddie Dunkle, Sam Nelson, Taylor Haight, Mike Haight, Kyle Haight, and Emily Joachim; and 5 great-grandchildren, Talan Haight, Maddox Haight, Owen Haberling, Jordyn Haberling and Loren Nelson.
Visitation will be Wednesday August 23, 5:00 PM at Barnett-Lewis Funeral Home with a Scripture Vigil at 6:00 PM. Mass of Christian Burial will be Thursday August 24, 10:00 AM at the Cathedral of St. Joseph.  Memorials and condolences can be mailed to 125 S Prairie Ave, Sioux Falls SD 57104.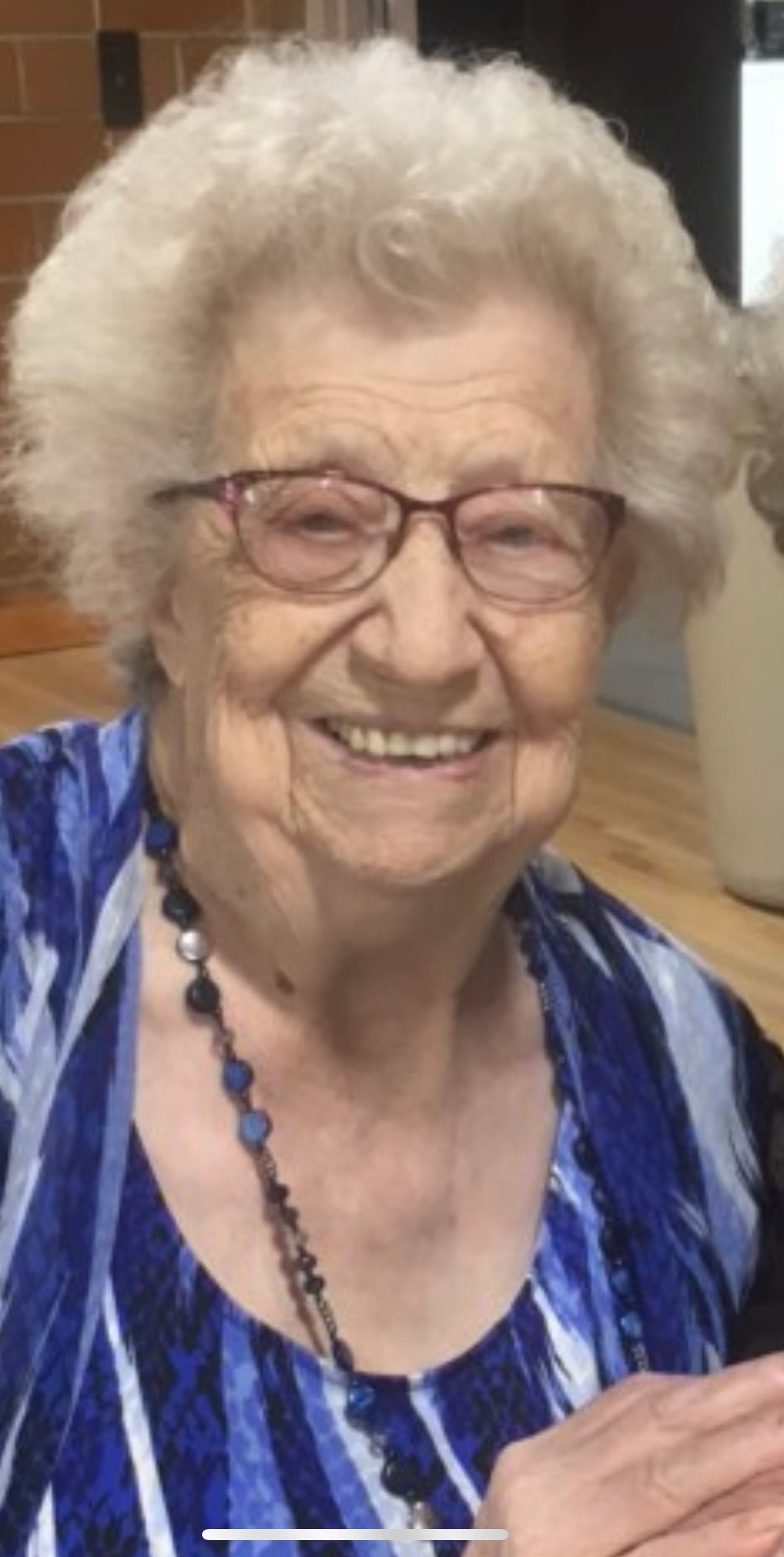 Dorothy Oliva Nash - Share this obit - Print this obit
On August 13, 2023 Mom was received into heaven by her parents, siblings, friends, and God. Mom lived to be 96 and earned every single feather in her wings! Mom was born on March 31, 1927 to Nicholas and Catherine Rausch on a farm 5 miles from Hoven, SD, where she lived throughout her childhood. As soon as she was able to walk, she helped with chores.
Her proud German Catholic upbringing instilled many great attributes that she carried through her life. Her determination, strength, and faith in God were passed through to each of her children and future generations. She accomplished so much in her life for a single mother raising seven children. Too many to mention.
In 1953, she enlisted in the Navy, inspired by her father's past service. While in the Navy she married, and after a number of moves, she landed in Sioux Falls where she remained until her death. She raised her children with the God given strength and faith as best as she could. We are all still here because of these strengths, so we would say she succeeded!
In the first years living in Sioux Falls, mom was a voice for others like herself, a single parent struggling to make ends meet. She attended many conventions throughout the region to speak about what changes would be beneficial to assist other struggling families like herself.
She continued her education during this time by attending Augustana College, graduating with a BS degree in Sociology and a minor in Social Work in August 1971. She began working as a case worker in 1972 and continued in this field until retiring as Assistant Director of County Welfare in 1992.
She joined the American Legion Post 15 in 1985. She held the historian position for a number of years and won many competitions. In 1992, she became the first female commander of that Post.
Mom accomplished so much in her 96 years. Knowing she received her final reward from God, brings much peace to all of us.
Mom is survived by her children: Therese Larew (Greg Huft), Irvin (Dori), Michael, Madonna Westra (Mike Hoeck), David (Lynn), Susan Erschens (Roger), and Jerry (Jackie); eleven grandchildren: Christy, Candace, Trisha, Billy, Melissa Hadrich (Mychal), Nathan, Eric, Rachel Westra, Rebecca Westra, Nikki Lopez (Kevin), Jana (deceased), and Jaylynn; eight great-grandchildren; three sisters: Leona Kaiser(Jim), Evelyn Nemec (Joe), and Alice Simon (Steve). She was preceded in death by her parents; one grandchild; three brothers: Robert, Harold; and an infant that passed at birth; four sisters: Millie Bremer (Doc), Florence Simon (Richard), Agnes Reuer (Roland), and Rosemarie Reuer (Reuben).
Visitation will be Wednesday, August 16, 5:00 PM with a Rosary at 6:30 PM at Barnett-Lewis Funeral Home. Mass of Christian Burial will be Thursday, August 17, 10 :00 AM at the Cathedral of St. Joseph.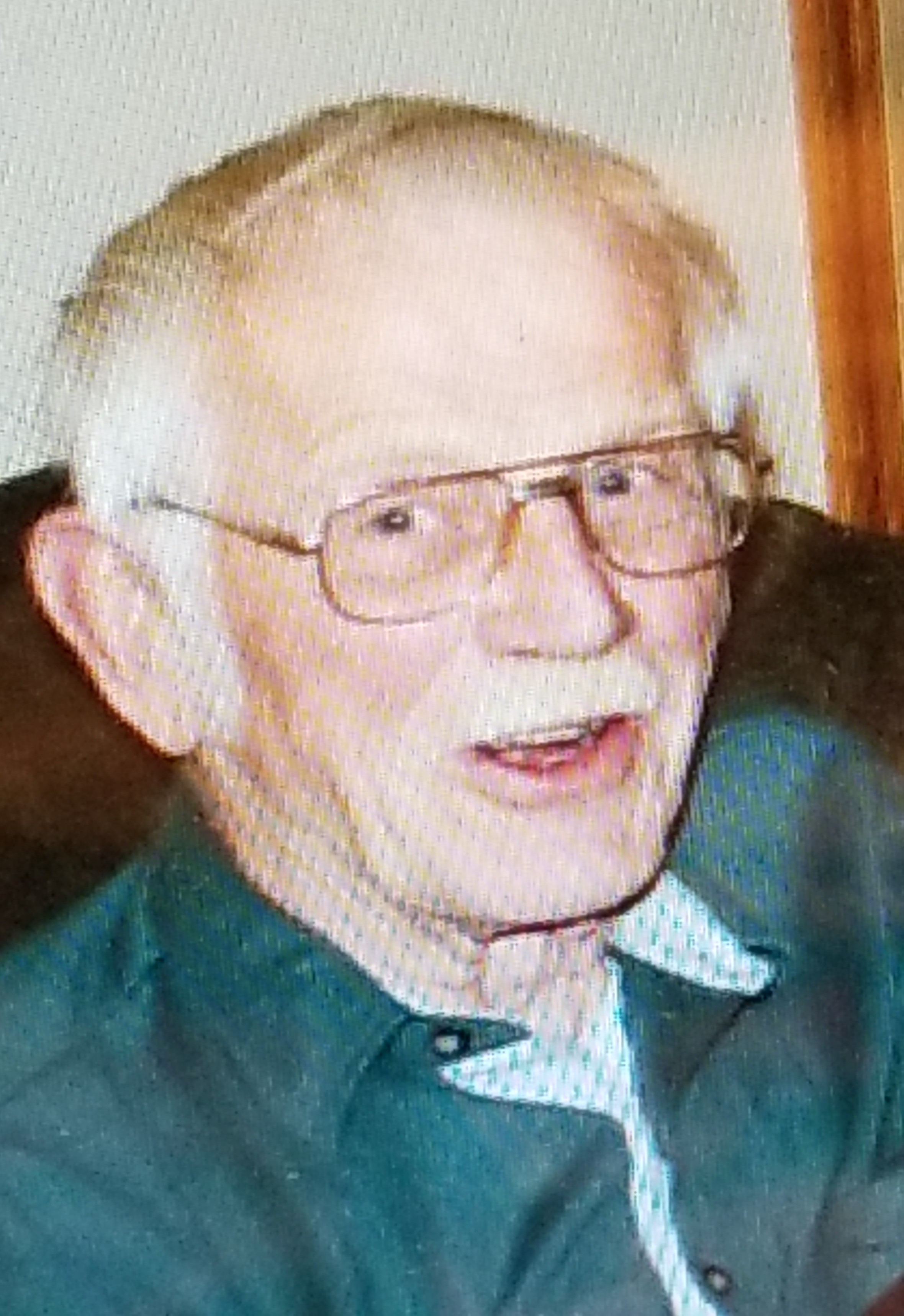 Norman "Butch" Vander Woude - Share this obit - Print this obit
Norman "Butch" Vander Woude, age 89, passed on July 28, 2023, in Sioux Falls, SD. Butch is survived by his three sons, Gary (Theresa) of Omaha NE, Joe (Lucinda) of Glasgow MT, and Mark, of Sioux Falls; brother Bob (Kay) of Hartford, SD, and sister Grace (John) Bell of Destin, FL. Grandchildren include Eric (Amy) of Lincoln, NE, Heather (Mike) Ciliberto of Iowa City, IA and Joe Jr. of Rapid City, SD, along with great grandchildren, Eric Jr. (Kimy), Tyler, Kaitlyn, Ben, Cora, Gabriella, Noah, Nico, Nolan and Ryan. He was preceded in death by his loving wife, Marie (VanHoecke), his brothers, Albert Jr., Wayne, Paul and Gerald, and sister Gloria.
Norman was born on February 13, 1934 in Sioux Falls, SD, to parents Albert and Florence (Maiers). After completing his education, he began working at John Morrell where he worked for more than 30 years. After retiring, he went on to work at Family Rent-A-Van and then ABC Rental, where he was known as their "fix-it" genius. Butch was an active bowler and loved walleye fishing.
Later in life, he loved playing Sudoku and word search games. His family will always remember him as "Big Papa".
Visitation is Friday, August 18, 2023 at 9:30am at the Barnett-Lewis Funeral Home in Sioux Falls, SD, followed by prayer services at 10:30am. Burial will be at St. Michael Catholic Cemetery.
The family asks that memorials are directed to the charity of your choice.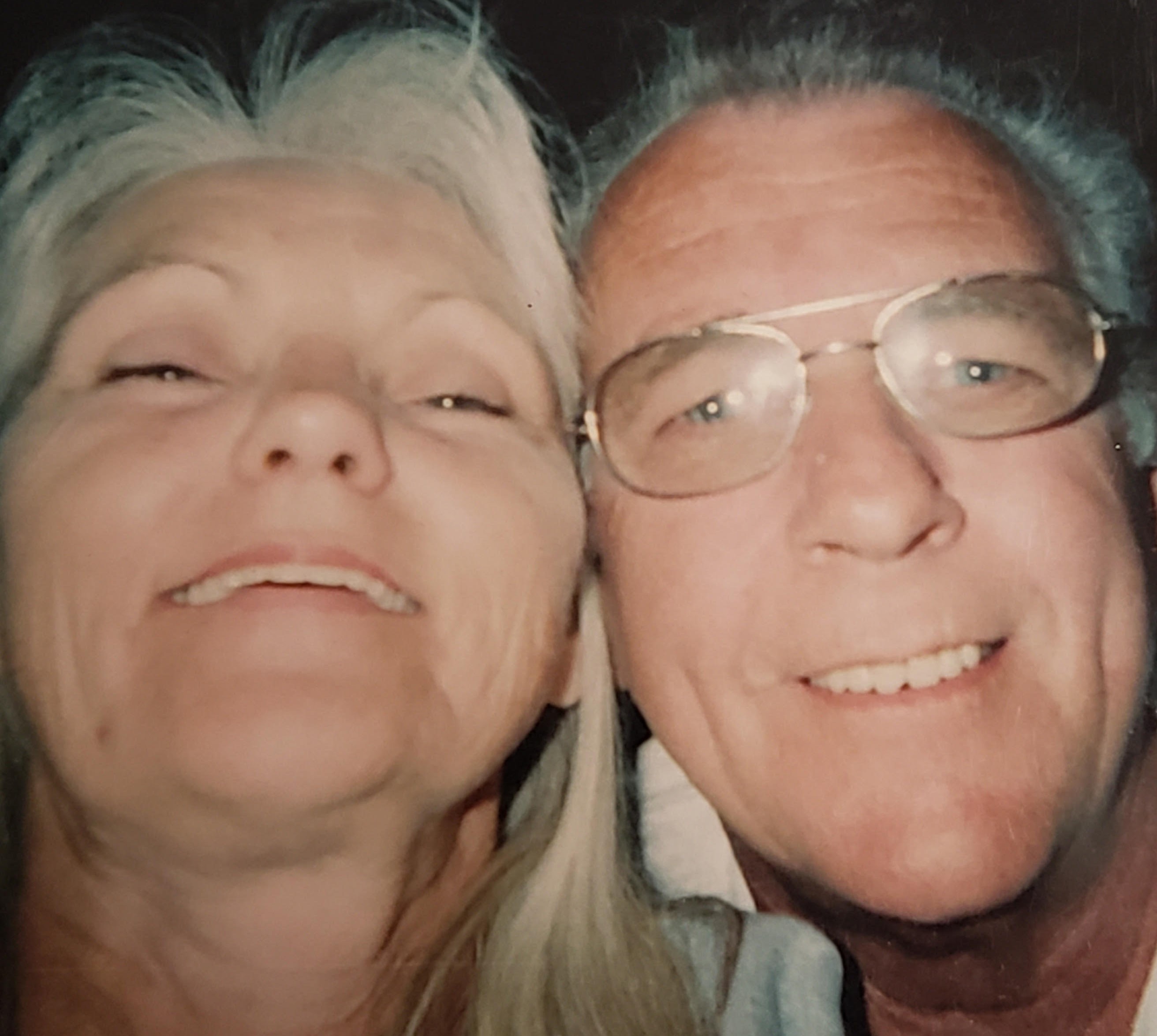 Violet Hazel Bender - Share this obit - Print this obit
Violet Hazel Bender passed away peacefully at home from a long-term illness on Saturday, July 29, 2023 surrounded by her family. She was 69 years old.
Violet was born December 9, 1953 to Hubert Sr. and Beverly (Oberg) Ericksen in Sioux Falls, SD. She attended Washington High School before graduating in the spring of 1972. Soon after, she married her high school sweetheart, Steve Allen Fitzgerald, on November 25, 1972 and they started a family while Violet started a lifelong career of various banking positions. Together, Violet and Steve had 3 children (Jim Allen, born November 29, 1973; Steven Micheal, born July 27, 1977; and Amy Marie, born April 10, 1986) and several happy years of marriage before going their separate ways.
Violet continued raising her children and her banking career for several years before meeting Henry "Hank" Edward Bender and marrying him on July 12, 2003. Violet and Hank moved to Pierre in 1997 where they blended their two families into one. Violet worked several years at BankWest in Pierre before they eventually moving back to the Sioux Falls area and eventually retiring.
Violet and Hank enjoyed spending most of their summer months going camping and fishing with their friends and family. Violet enjoyed reading, crocheting, country and 80s rock music, cooking and baking no matter how messy she made the kitchen or how "interesting" some of her experiments ended up tasting. But most of all she loved watching her grandchildren play.
Grateful for having shared in Violet's life are her mother, Beverly Ericksen, Dell Rapids, SD.; her older brother, Hubert (Hubby) Ericksen Jr. (Joann), Minnesota; sisters including Jeannie Luther, Sioux Falls, SD.; Faith Ericksen, Colton, SD.; Cheryl Ruth, Sioux Falls, SD.; Dawn Hawkins (Bill), Colton, SD.; Fran Ericksen, Sioux Falls, SD.; and Vickie Hemmingsen (Darrell), Madison, SD.; her children, Jim Fitzgerald (Kristie), Sioux Falls, SD.; Steven Fitzgerald (Jaime), Florida; Amy Burger (Mark), Brandon, SD.; step-children, Melanie Bender, Nevada; Anna Winfrey (Matt), Sioux Falls, SD.; Laura Hannusch (Ryan), Ames, IA.; Stephanie Bender, Texas; Bryan Bender, Texas; more than 15 grandchildren and great grandchildren, and yet so many more! Violet was preceded in death by her husband, Henry "Hank" Bender; her father, Hubert Ericksen Sr. a granddaughter, Ivy Winfrey; and her grandparents.
Memorials and condolences can be mailed to 1289 S. Lakota Ave. in Brandon, SD 57005 in care of Amy Burger. Any monetary memorials will be used for funeral costs and medical bills.
Funeral Services for both will be Friday, August 4, 2023, 10 AM at Barnett-Lewis Funeral Home with burial and luncheon to follow.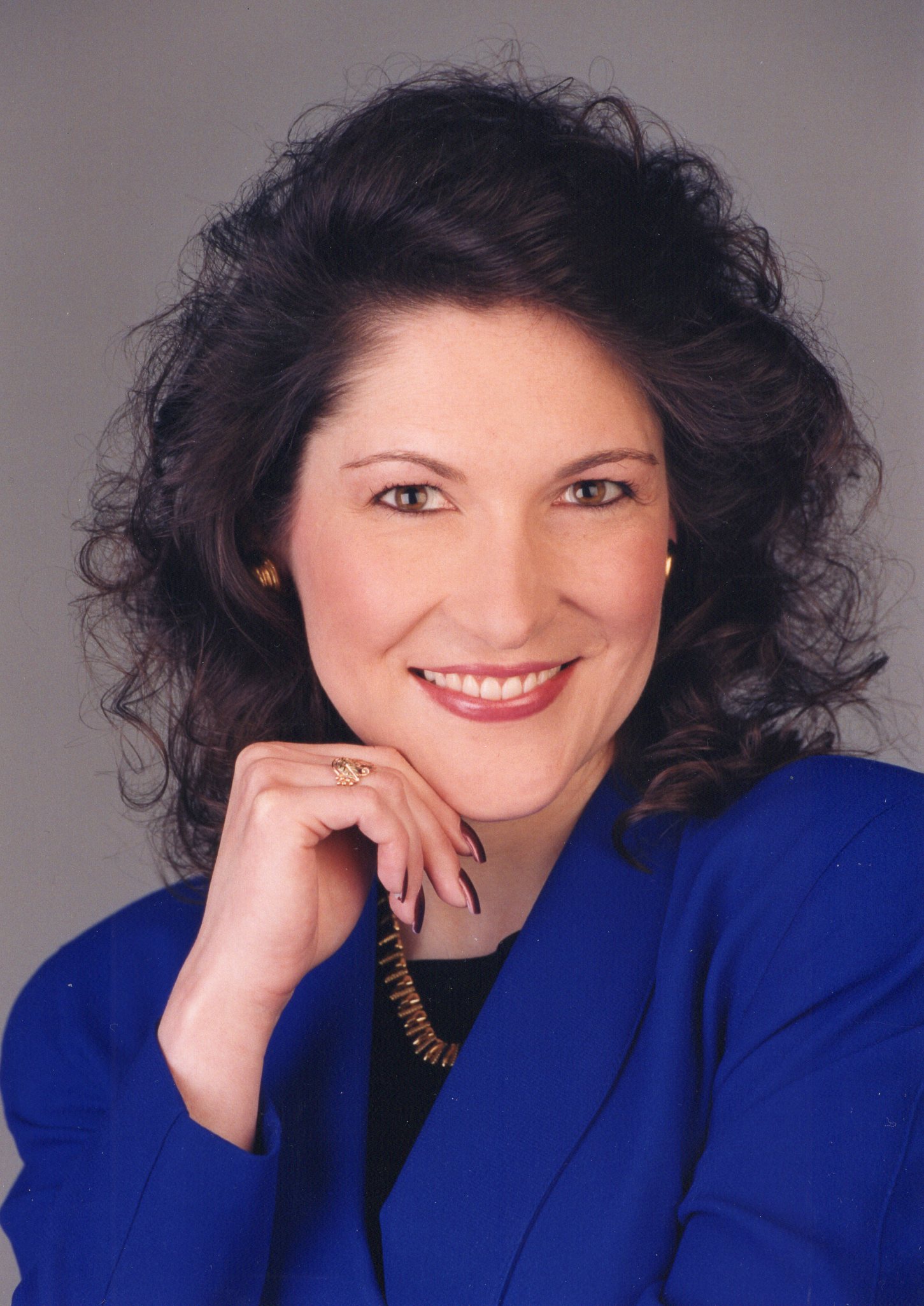 Jane Evelyn Barnett - Share this obit - Print this obit
Jane Evelyn Barnett, 56, passed away unexpectedly at her home on July 27, 2023 from a cardiac event.
Donald J. and Marilyn J. (Forrette) Barnett welcomed their fourth child and second daughter on July 27, 1967. They mutually expressed their joy by saying "We have another girl!"
Jane grew up in Sioux Falls, SD and attended St. Mary School and graduated from O'Gorman High School in 1985. She received a degree in Business Management from the University of South Dakota in 1989. In her younger days she enjoyed gymnastics and ballet; she was a cheerleader in high school. She spent many summers with her siblings at Westward Ho Pool.
Immediately after college graduation Jane partnered with her father helping him manage his businesses. She moved out to California in 1991 where she began to build her expertise in business finance focusing specifically on SBA loans. Her next move was to Illinois where her proficiency in the SBA program was renowned and she was requested to share her knowledge to large audiences on several occasions. Throughout her career she held several Executive positions in the finance and banking industry. Fiercely independent she ran her own consulting company and helped many businesses turn around their finances and become successful. Most recently, Jane served as CFO for a manufacturing company in Sioux Falls.
Jane was a loving and giving soul. She will be dearly missed. Her infectious laugh lit up every room. She never left the house without being completely put together. She loved bling and always had something sparkly to wear. Jane's generosity to her family and friends knew no bounds. She would shower everyone with thoughtful gifts to celebrate holidays and birthdays. Doting on her nieces and nephews was her favorite sport. She even tolerated camping with them on occasion!!
Jane never married and was preceded in death by Greg Rayman. Greg was her soul mate and the love of her life. The grief felt by all who knew them is assuaged by knowing they are now together.
Forever grateful for having shared her life are her parents, Donald J. and Marilyn J. (Forrette) Barnett, her siblings David P. Barnett (Cindy Elia), Donald G. Barnett (Kim), Jeanne M. Vold (Gene) and Douglas P. Barnett (Jodie), her nieces and nephews Jesse Soma, Jamie Reinke, Anika Vold, Grace Barnett, Patrick Barnett and her great niece and nephew Charlette Reinke and Ace Soma.
Mass of Christian Burial will take place at 10:30 a.m. on Thursday, August 3, 2023 at St. Mary Church with luncheon to follow. Family will be present at Heritage Funeral Home on Wednesday, August 2, 2023 for visitation from 4:00 p.m. to 6:00 p.m. with a Prayer Service beginning at 6:00 p.m.
If guests are so inclined, the family would invite you to wear something sparkly Jane would love.
In lieu of flowers, the family requests memorials be sent to The Banquet of Sioux Falls.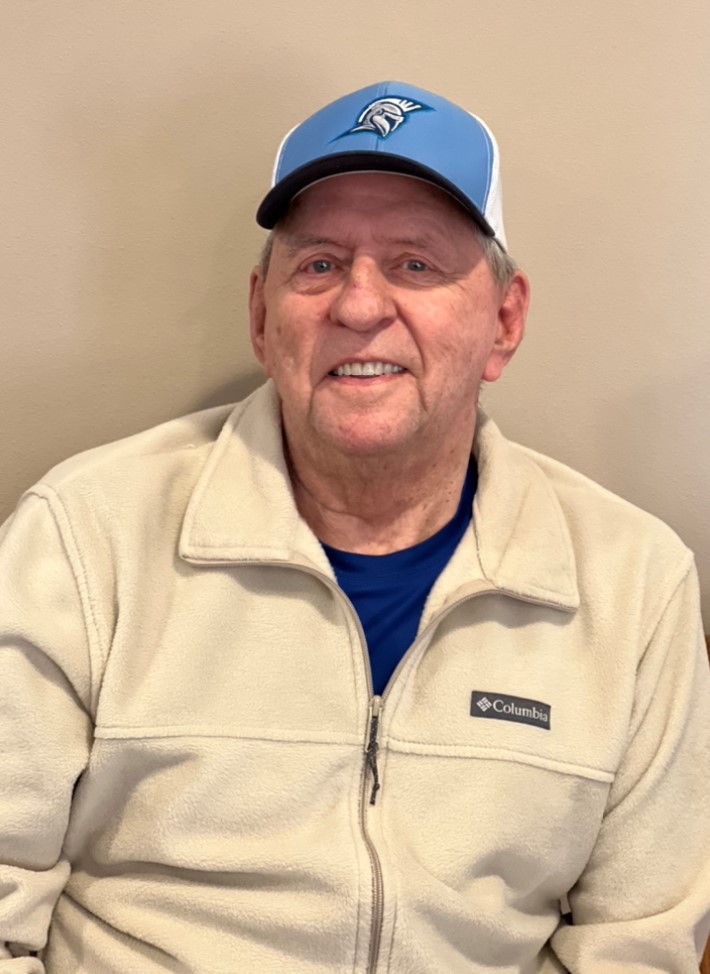 Leslie Lyle Bartlett - Share this obit - Print this obit
Leslie Lyle Bartlett was born March 12, 1939 in Centerville, SD to parents Earl and Anna (Johnson) Bartlett. He was the youngest of ten children, grew up in Centerville, attended and graduated from the Centerville Public School in 1957. He entered into eternal rest on Tuesday, July 25th at the Avera Dougherty Hospice House.
Les was a member of Christ Lutheran Church in Sioux Falls. Les married the love of his life, Connie Johnke, on the 3rd of August 1957, and is survived by his wife, Connie; four children, David (Vonnie) Bartlett, Rick (Kim) Bartlett, Kelly (Pat) Trotter, Terry (Amy) Bartlett; 10 grandchildren and 13 great grandchildren, a sister Lila Smit, 4 sisters-in-law, 1 brother-in-law, and a host of nieces and nephews. Preceding him in death – his parents, 6 brothers and 2 sisters.
Les was a gifted athlete who spent a good part of his life participating in sports, coaching and mentoring his own children and others. In later years he loved nothing more than attending any athletic events his grand and great-grand children were involved in. He loved his family with his whole heart and we all loved him back.
Les and Connie enjoyed RVing and traveling, spending their first 6 years of retirement as full-time RVers until his health began to decline. He NEVER met a stranger.
Les lost his own father at a young age – but through life's journey, developed a strong and enduring faith believing that in Christ's love, each day was a gift. He will be lovingly remembered for his devotion to family, kindness, generosity, and wonderful sense of humor. He had a quick wit and always had a great comeback. His joyful spirit will be dearly missed.
A memorial service will be held at Christ Lutheran Church, Sioux Falls on Friday, August 4th at 11:00 a.m. Memorials can be directed to Christ Lutheran Church or the Avera@Home Hospice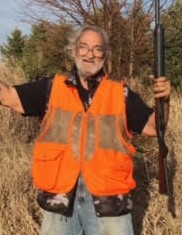 Marty Eugene Wasson - Share this obit - Print this obit
Marty Eugene Wasson was born in Rapid City, South Dakota on July, 25 1949 to Eugene and Ada Wasson. Marty was the first of 6 kids. He attended Douglas School District in Box Elder, South Dakota.
Marty grew up in Ashland Heights,South Dakota with his 5 siblings, Darlene Wasson (Grass), Donna Wasson (Stulken), Daniel Wasson, Leslie Wasson and Margaret Wasson (Chronos). In Marty's early adult life he worked at Lead Mine, Waste Management, and as a Carny with a carnival. Later in life he became a beloved bell ringer for Salvation Army for 14 years. He looked forward to working with the Salvation Army every holiday season.
Marty met Marlys Myers in 1971 and they were married on July 16,1971.
Marty had a son from a previous relationship, Donnie Wayne Eichhorn. The union between Marty and Marlys produced 4 children, James Eugene, Leonard Eugene, Alison Nicole and Gloria Lynn.
One thing about Marty is he cherished his family. His grandchildren, Derek Rodgers, Sabreena Raue, James Klinkhammer, Travis Klinkhammer, Ben Wasson, Destiny Eichhorn, Katrina Winstead, Mackayla Wasson, Collin Winstead, Jacob Wasson, Tristen and Matthew Wasson and Dezeanna Eichhorn; who were all the apples of his eye and there couldn't be a prouder grandpa.
Grandpa loved to fish, and to camp. He loved teaching his many grandchildren and great-grandchildren how to fish. He loved camping with his family.
Thankful for sharing his life is his Wife: Marlys Wasson; his children: Donnie, James, Leonard, Alison and Gloria; his siblings: Darlene, Danny, Leslie, and Margaret; along with his grandchildren, great grandchildren, nieces, nephews, friends and his many non-biological children; grandchildren and great- grandchildren. Marty is preceded in death by his mother: Ada Mae Wasson; his father: Eugene Myers Wasson; his little sister: Donna Wasson (Stulken); his grand-parents, and his life long brother: Larry Dean Wilson.
Marty especially will be remembered for his kindness and the love he showed to everyone around him. Forever in our hearts. Never Forgotten.
Visitation will be Sunday, July 23, 2023 from 5:00 PM - 8:00 PM at Barnett-Lewis Funeral Home. Funeral Service will be Monday, July 24, 2023 11:00 AM at Barnett-Lewis Funeral Home. A Go Fund Me Page has been set up or donations may be sent directly to Barnett-Lewis Funeral Home.