Click here to view Archived Services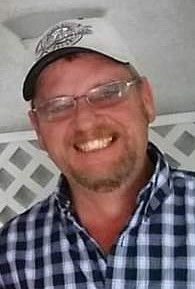 James - Share this obit - Print this obit
James "Jim" Hubert Bietz, 54, away Friday May 19, 2023, at the Dougherty Hospice House surrounded by family and friends after a short battle with lymphoma of the brain. Jim was born November 25, 1968, in Rapid city, SD to Hubert Bietz and Jeannie Schultz (Ingersoll). 
Jim as a child lived in many different cities in SD and in Alaska. His favorite being Mitchell, SD. Jim spent his late teens and early 20's in Arizona in the Phoenix and Casa Grande areas where he obtained an Associate Degree. In 1992 he moved back to South Dakota. After moving back to SD Jim started his own car business in Davis, SD. Jim left the car business and moved to Sioux Falls to pursue his training through MCT to follow a career in driving semi-truck. While driving Jim was able to visit 49 of the 50 United States. After many years of driving semis Jim worked as a machinist for a few years before last working as a chemical specialist in Sioux Falls. 
Jim had many passions in life including a masterful ability to take apart and fix anything; his favorite being anything with a motor. Jim married Tamara Bietz (Oehlke) on June 25, 1999, from this union came 2 children Ashley and Aaron. 
Grateful for sharing his life are his girlfriend: Tena Fowlds; children: Ashley, San Diego, CA and Aaron (fiancé Abigail McManus), Sioux Falls, SD; Tena's children: Shelby  (John) McQuistion and Brayden Fowlds; also Tena's grandchildren: Parker and Lennon; mother: Jeannie Schultz Decatur, AL; step-mother: Linda Bietz Watertown, SD; brothers: Clint Courier (Jan Itokazu) Cotati, CA, Mike (Janelle) Courier, Moulton, AL, Steven (Kara) Bietz, Cumming, GA; sisters: Chisty Schultz, Sioux Falls, SD, and Naomi (Matt) Hasner Watertown, SD; plus a whole host of aunts, uncles, cousins, and close friends. Jim was preceded in death by father: Hubert Bietz; step-father: Ralph Schultz; and nephew: Alan Trippler.
Visitation will be Wednesday, May 24, 5:00 PM - 7:00 PM at Barnett-Lewis Funeral Home.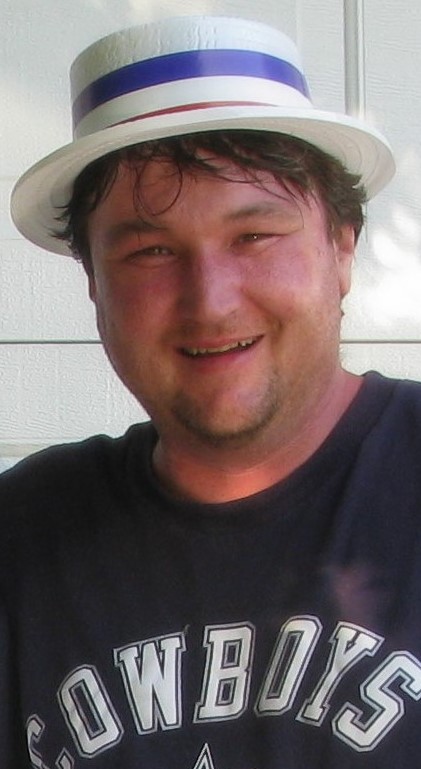 John Richard Trumble - Share this obit - Print this obit
John Richard Trumble was born May 13th, 1970, at Bennett Clarkson Memorial Hospital in Rapid City, South Dakota. He was baptized at St. John's Lutheran Church in Sioux Falls, SD. John attended Kindergarten through 7th grade in Sioux Falls, SD.
Sherrie and John then moved to Amesbury, Massachusetts where John continued his 8th - 11th grade education. Upon moving back to Sioux Falls, John graduated from Washington High School with the Class of 1989.
John was united in marriage to Kristi Anderson on New Years Eve, 1996. From this union they had two beautiful daughters, Harper Sarasin, and Tasha Trumble. John left Sioux Falls with his family and moved to Decorah, Iowa where he resided for several years. Once again, he returned to his roots to live in Sioux Falls. John has had a variety of occupations. He worked for Dunham Co, Goodwill, and several local restaurants in the kitchen and as a cook. John enjoyed fishing. He had an eclectic taste in music. He enjoyed Heavy Metal, Elvis, and Country music. John was an avid fan of the Cowboys football team and the WWE. John loved to cook and grill. He was often found in the kitchen making delicious home cooked meals.
John is preceded in death by his great-grandmother: Myrtle Irwin; great- grandparents: Herman and Christine Gunderson; his father: David Trumble; Grandparents Jerome and Dollie Gunderson; his sister, Kisa; Diane "Dad" Parker and a special friend: Kat. John is survived by his loving mother: Sherrie Trumble; his two daughters: Harper, and Tasha; his sister: Toni Taylor, and her family; several great-aunts and uncles; cousins and cherished friends.
Celebration of Life will be Saturday, May 13 from 2 PM - 4 PM at Barnett-Lewis Funeral Home.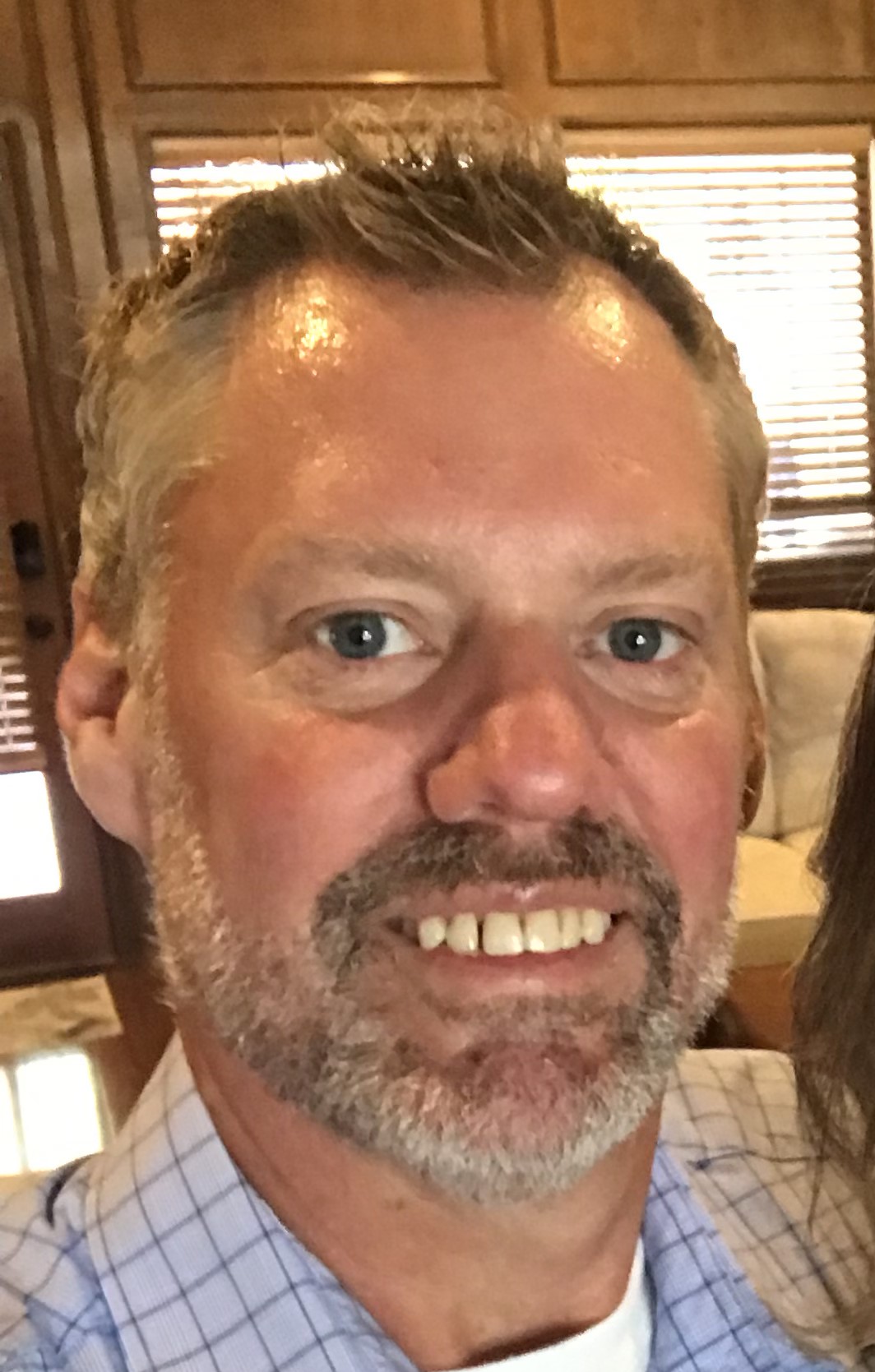 Tony Christopher Nelson - Share this obit - Print this obit
Tony Christopher Nelson, 51, passed away on November 18, 2022 in Plano, Texas after a courageous 18 month battle with Multiple Myeloma. He was born on March 1, 1971 in Sioux Falls, South Dakota to Terry and Patty Nelson. He was raised in Canton, South Dakota and graduated from Canton High School in 1990.
Tony served in the Army from 1990-1992. He moved to Arizona and then Texas. He worked as a master electrician, obtaining his certification in multiple states. He was a master electrician at Sundance Electric. He was very proud of leading his teams through multiple large scale commercial builds in and around Texas.
In his spare time, he enjoyed golfing, traveling, spending time with friends, family and his kitties: Macie and Cocoa. Every Sunday, Tony could be found cheering on the Minnesota Vikings. He has alway been a full speed ahead man, never taking no for an answer. After his cancer diagnosis, he continued to remain positive and fought hard to beat it, never wanting to give up. In his own words: "That's how I roll."
Tony was a firm believer in paying it forward, his final request was to donate his body to cancer research, hoping to find a cure. His family and friends will always remember him as a generous, kind, loving man always there to help someone in need.
Tony was preceded in death by his grandparents: Ben and Marcia Eberle, John and Sylvia Nelson: aunts: Shelli Eberle and Jackie Eberle; uncles: Jerry Eberle and Dale Nelson. He is survived by his mother: Patty Nelson of Kemp, TX; father: Terry Nelson of Colton, SD; sister: Tammy Hybertson of Centerville, SD; brother: Dan (Tracy) Nelson of Sioux Falls, SD; friends and family across the globe; and special friend: Holly Peery Osbourne.
A Celebration of Life will be Saturday, May 6, from 1:00 PM - 4:00 PM at Barnett-Lewis Funeral Home.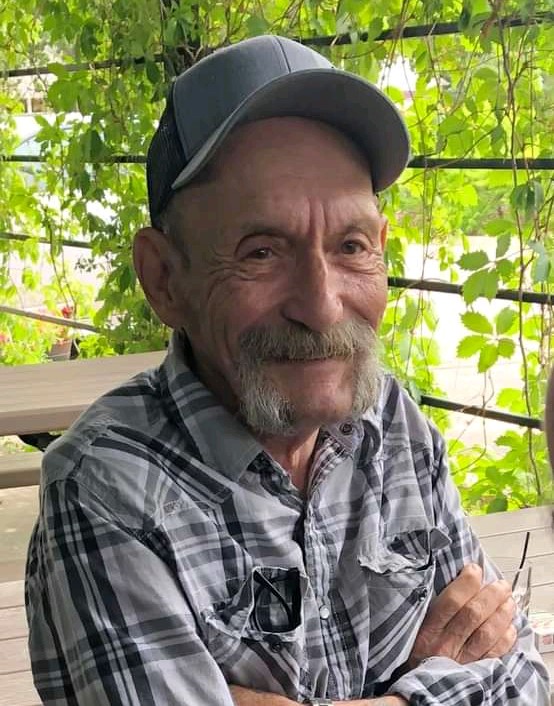 Ronald Joseph Miles - Share this obit - Print this obit
Ronald Joseph Miles, age 75 ,of Sioux Falls, died April 23, 2023 at the V A Hospital from complications related to encephalopathy. Funeral services  will be held on Tuesday May 2, 2023 at 10:30 am at the Barnett- Lewis Funeral Home. Interment will be at the Veterans Cemetery starting at 11:45 am with Full Military Honors. 
Ronald was born a twin in Faribault, Minnesota on October 30, 1947 to William and Lorraine Miles. Besides his identical twin brother, Donald, he had two other brothers, John and Bill Jr.  Miles. He went into the Navy July 14,1965 and was a Seabee. He was honorably discharged on April 18, 1968. 
He was a long haul truck driver and owned two semis in Faribault. He was also a heavy equipment operator for various construction companies throughout South Dakota and Minnesota.
He is preceded in death by his parents, 3 brothers; Don, John and Bill Miles, and 2 sons; Jon and Jay Miles. He is survived by his son: Joseph Ronald Miles in Idaho; and daughter: Tracy Lynn Raderschadt in Baltic, South Dakota; 3 grandchildren: Ashley Hoiland Sioux Falls, Angela Hoiland in Minnesota, and Shanah Johnson in Sartell, Minnesota;  2 great-grandchildren: Sullivan and Otis Hoiland in Minnesota; and many nieces nephews and friends.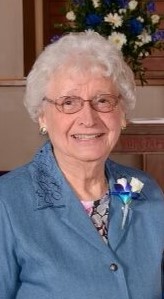 DaVonna Belle (Klebsch) Sheridan - Share this obit - Print this obit
DaVonna Belle (Klebsch) Sheridan, 86, formerly of Redfield, SD died peacefully on April 16, 2023, at Pioneer Memorial Nursing Home in Viborg, SD.  DaVonna, known to her family as D.B., was born on July 26, 1936, in Redfield, SD. She was the youngest daughter of Edward "Mike" and Sylvia Klebsch. She attended rural school and graduated from Redfield High School in 1954. She enlisted in the Women's Army Corp on August 9, 1954. She served her 2 years working for the Army Veterinary Clinic at Ft. Monmouth, N.J. and was honorably discharged in 1956.  
On June 8, 1957, she wed Laurence Sheridan at the Congregational Church Parsonage – this wedding united two pioneer families. They lived in Redfield, where both of their children were born, moving to Sioux Falls in 1963. She attended Nettleton Clerical School. She was employed by Sioux Valley Hospital, Augustana College and Good Sam Nursing Home in Sioux Falls and again in Canton where she and Laurence lived many good years near Newton Hills Park.  They eventually returned to Sioux Falls.
DaVonna loved gardening and sharing her produce with neighbors and family.  She adored her granddaughters and spent many hours with them doing projects or just exploring outside. Her family history was her passion and she loved to reminisce about her childhood on the farm. She was so proud that the multi-generational Klebsch farm was still in the family.  
Grateful for having shared her life are her children: Bart (Carrie) Sheridan and Cindy (Mike) Delvo; grandchildren: Lizbeth (Alan) Hochhalter, all of Sioux Falls, SD, and Haley (Shaun) Davis and great-grandson Crue Davis of Harrisburg, SD; and a brother: Paul Klebsch of Redfield, SD. DaVonna was preceded in death by her parents, her husband: Laurence Sheridan; brother: Bill Klebsch: sisters: Sharon Topel, and Joy Mutschelknaus.  
Graveside burial will take place June 14, 2023 at the Ashton, SD Cemetery. The family would like to extend a thank you to the staff of Pioneer Memorial Nursing Home in Viborg for their extreme kindness and patience.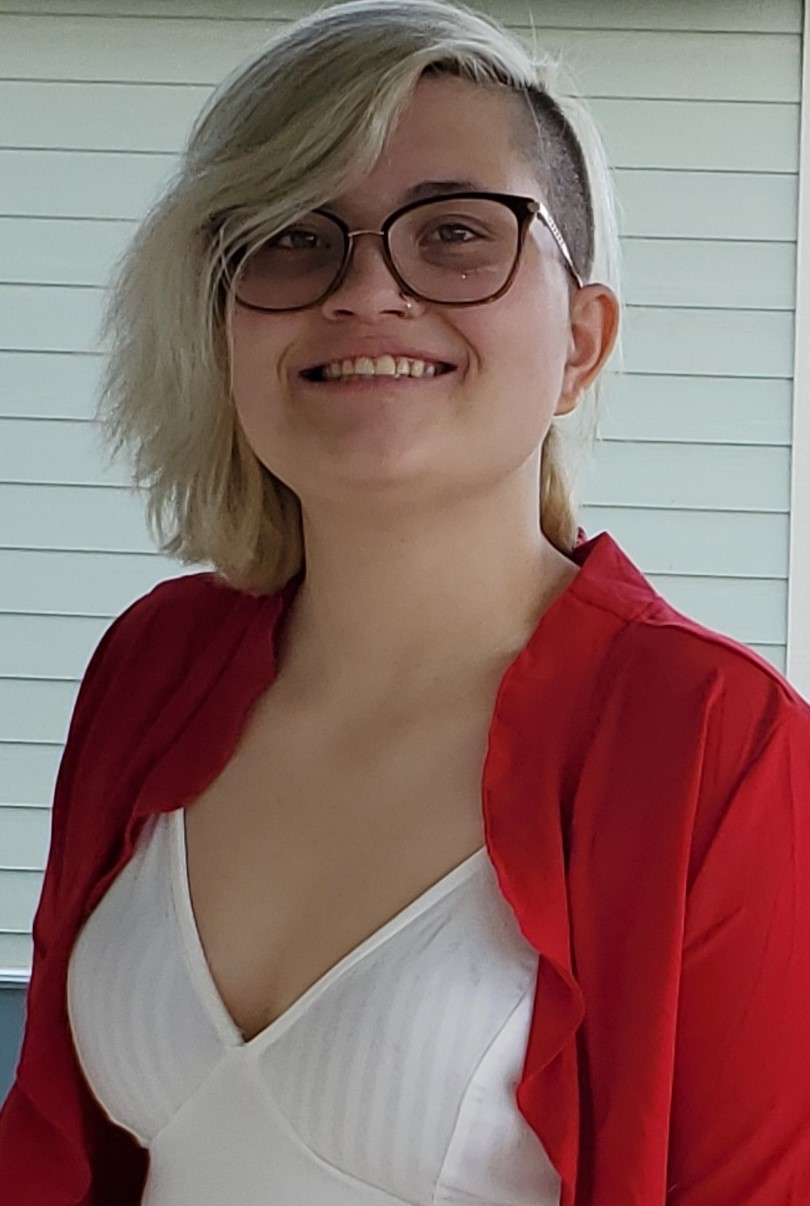 Odette Elizabeth Rose Baumeister - Share this obit - Print this obit
"Today, she dances with Angels"
Odette Elizabeth Rose Baumeister, 21, passed away in Sioux Falls, SD on April 1, 2023. She was born on January 3, 2002, the youngest daughter of Monte and Susanne (Rose) Baumeister of Rapid City. She attended school in Rapid City.
Odette has an amazing love for people; she never met a stranger. Everyone was her best friend. She had a genuine admiration for all animals; cats, dogs and even snakes; but her favorite was hedgehogs.
Odette was an artist by heart; her joys were sketching, drawing and design. She enjoyed a wide genre of music; shoe loved to read and dance. She loved to travel and she would share the experiences of the people she met along the way. Her favorite shows were anime.
Odette never missed a holiday. She always remembered everyone's birthday, anniversary and graduations. She often made her own cards incorporating light blue; her favorite color.
Blessed to have shared in her life are her parents; sisters: Jadelyn Baumeister, Rapid City, Autumn Yung, Tianna Stierwalt and Skyla Stierwalt, all of Kimball, NE; a brother: Eric Lobo, Sioux Falls and numerous Aunts, Uncles and Cousins. She was preceded in death by grandmothers: Monica Baumeister and Maxine Baumeister, grandfather: Vern Baumeister; nephews: Laithan Lobo and Demitri Lobo.
A private family Celebration of Life will take place this summer.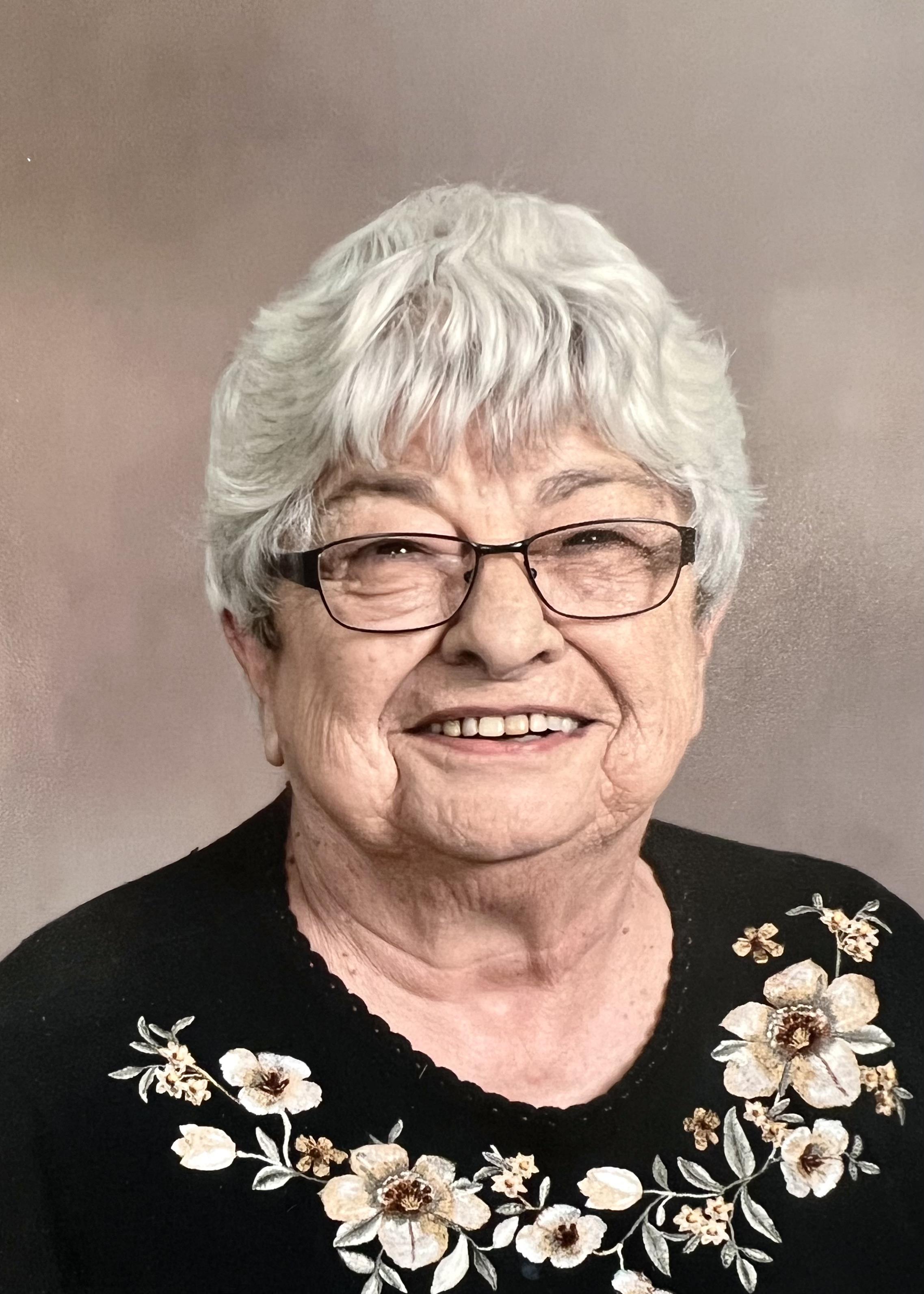 Rose Mary Rogers - Share this obit - Print this obit
Rose Mary Rogers, age 84 passed away peacefully Monday, March 20, 2023 while under the care of Dougherty Hospice House surrounded by her children. Rose was born on January 1, 1939 in Bridgewater, SD to John and Lorena (Weiland) Gossman. She grew up in Bridgewater, graduating from high school in 1957. Upon graduation she started her 42-year career at the Minnehaha County Treasurer's office retiring in 1999. She continued working after that until 2012 at the Neon Casino in Sioux Falls.
Rose was united in marriage to William A. Rogers on June 13, 1959 at St. Stephen's Catholic Church in Bridgewater, SD. That union lasted 63 years until Bill's death on November 15, 2022.
Rose had a talent for sewing and crocheting. She was able to make anything from afghans and baby blankets to prayer shawls. She would sew outfits for her children, Barbie clothes and even wedding and bridesmaids' dresses for some of her nieces. Rose loved to relax by playing Bingo with her sisters who live in town. She was a fan of Elvis and was able to see him at one of his last concerts he performed.
Rose was a wonderful wife, sister, mother, grandmother and great- grandmother. But most of all, she was of woman of faith. She held that faith close to her all her years; it gave her peace.
Grateful for having shared her life are her five children; 11 grandchildren; two great-grandchildren; with four more great-grandchildren due in 2023; Scott (Diana) Rogers, Bob (Kristin) Rogers, Cindi (Dann) Grevlos, Paul (Jill) Rogers, Nichole Gjoraas (Tim Winterfeld); grandchildren: Jason (Jena) Rogers, Monica (Jeb) Vavak, Will Rogers, Aimee (Andy) Kokenge, Brett (fiancé' Miranda) Grevlos and Conor Grevlos, Nick (Alysia) Rogers, Kelsey Rogers, Alexis (Riley) Key, Kia and Kaden Gjoraas; great-grandchildren: Elliott Rogers and Ryan Rogers; sisters: Barb Bies, Joyce Stephens and Pat Williams; sister-in-law and brother-in-law: Joan and Jerry Brown; and numerous nieces and nephews.
She was preceded in death by her husband, parents, brothers and sisters-in-law: Fred (Rita "Midge") Gossman, Paul (Delores "Tooty") Gossman; sisters and brothers-in-law: Marilyn (Vern) Smart, Luella (Jack) Markham, Betty (Vern) Halverson, Rita (Ed) Lounsbery, Jerry Bies, Steve Stephens and Oleo Williams; sisters-in-law and brothers-in-law: Gladys (Pete) Begeman and Delores (Ralph) VanGelder
Visitation will be at Barnett-Lewis Funeral Home Thursday March 23, 5:00 pm with a Scripture Vigil at 6:30 pm. Mass of a Christian Burial will be Friday March 24, 11:00am at St. Lambert Catholic Church. Private burial service with immediate family members at St Stephen Cemetery, Bridgewater, SD.
In lieu of flowers, memorials may be directed to St. Lambert Catholic Church or Dougherty Hospice House.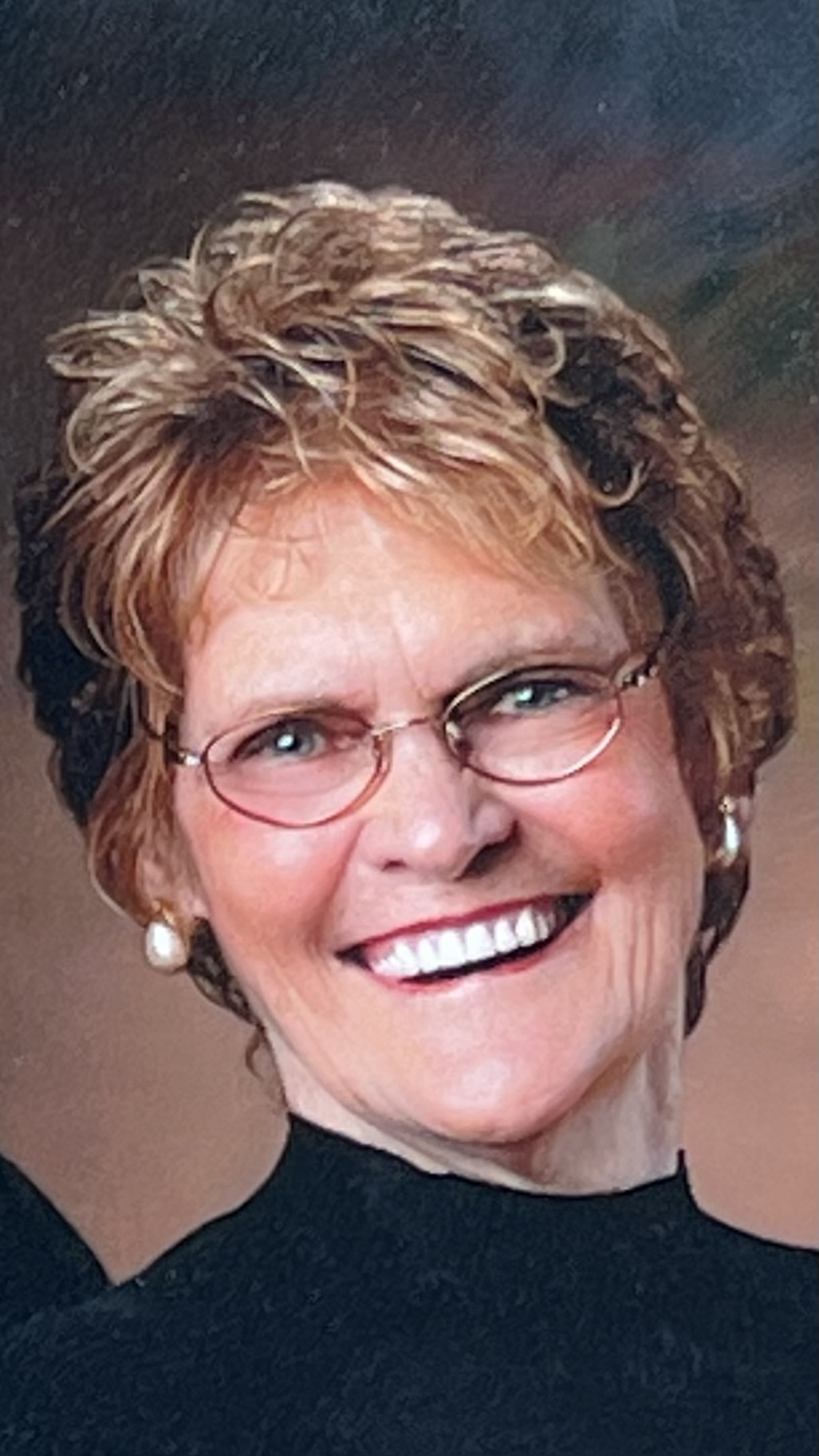 Dolores "Dee" Cink - Share this obit - Print this obit
Dolores "Dee" (Staebell) Cink, 88, of Sioux Falls passed away peacefully March 16, 2023 at the Tieszen Memorial Home in Marion, SD. Mass of Christian Burial will be 10:30 AM, Friday March 24, 2023 at St. Michael Parish in Sioux Falls, SD with burial to follow at St. Christina Catholic Cemetery, Parker, SD. Visitation will begin at 5:00 PM on Thursday, March 23rd at St. Michael Parish in Sioux Falls, SD with family present and a Scripture Service to be said at 6:30 PM.
Dolores was born to William and Agnes (Yantz) Staebell on March 30, 1934. She attended rural schools through the eighth grade and graduated from Parker High School in 1952. After high school Dolores attended Creighton University in Omaha, NE where she received her Bachelor of Science degree in 1955. Dolores was a registered nurse in Sioux Falls for over 30 years. She worked at Avera Hospital in Sioux Falls for 6 years and then accepted a nursing position at Sioux Valley (Sanford) Hospital for the remainder of her career. Dolores was united in Holy Matrimony to Alvin Cink on November 19, 1966 at St. Mary's Catholic Church in Sioux Falls. Soon after, Al and Dee bought a home on the west side of Sioux Falls where they lived and raised a family for the following 48 years.
When Dee was not working as a nurse, she spent a majority of her time with her family. She and Al enjoyed spending many weekends fishing and visiting with friends and family at their lake home in Big Stone, SD. After retiring, she loved traveling and spoiling her 6 grandchildren. She was a devout Catholic and would regularly be spotted alongside Alvin at daily mass at St Michael Church in Sioux Falls where she was a member since it opened in 1979.
Grateful for having shared in her life are her 3 children: Kevin (Heather) Cink, Brooklyn Park, MN, Tamara "Tammie" (Darrin) Olson, Charleston, SC, David Cink, Madison, WI; six grandchildren: Caleb, Chloe, Olivia, Isaac, Brittany and Jenna; siblings, Vernon Staebell, Sioux Falls; SD, William Staebell, Bloomington, MN, and Dennis Staebell, Gold Canyon, AZ; sisters-in-law: Mary Miller, Parker, SD, Margaret Bohner, Petaluma, CA, Dorene CInk, Sioux Falls, SD; and many nieces and nephews. She is preceded in death by her husband, Alvin, her parents, her brother Donald and sister Charlotte.
The family would like to extend their gratitude to the dedicated and loving staff at Tieszen Memorial home for the excellent care they gave Dolores.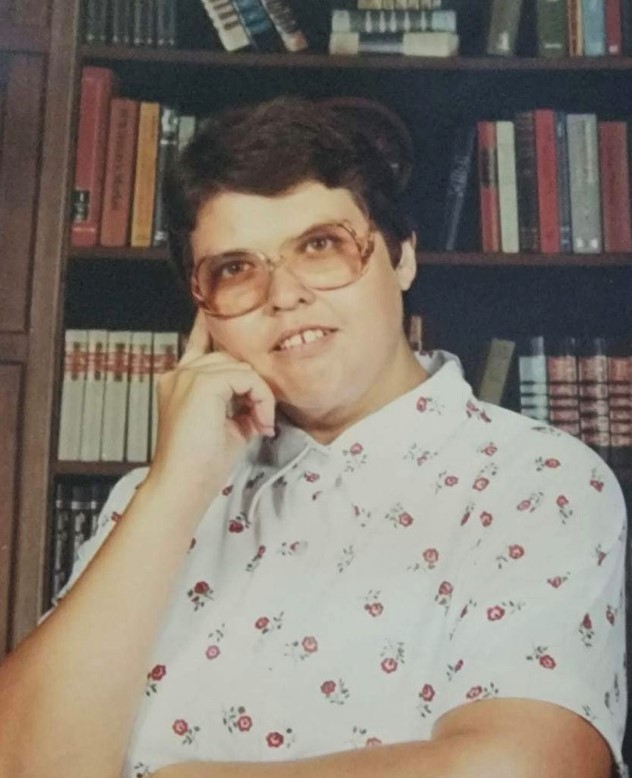 Pearl Mae Myers - Share this obit - Print this obit
Pearl Mae Myers 73, of Sioux Falls, SD. passed away on February 3rd, 2023 at Avantara Norton. A Celebration of Life will be held at Barnett-Lewis Funeral home in Sioux Falls on Saturday, March 4th, 2023, from 1:00 PM to 3:00 PM.
Pearl Mae Myers was the first of four daughters born to James Henry Myers and Clara Mae Shore in Kadoka, South Dakota. Her family moved to Rapid City, SD in 1965.
Pearl graduated from what was Rapid City High-school in 1966. A year later at the age of 18, Pearl had to have a tumor removed from her brain, which left her legally blind. Seven years later in spring of 1974, Pearl made the move to Sioux Falls, South Dakota. She moved into the YWCA which was a living facility for single women, and she started that same year at a coffee shop which was located in what was the court house (now the administration building). She worked there for the next 30 years, making friends with judges, lawyers, city workers and anyone else that wandered into her coffee shop.
Pearl moved in with her lifelong friend Donna Short in 1986 and they resided together until 2006.
Pearl loved her family and friends, working at the courthouse, she loved people and she loved to crochet.
Pearl is preceded in death by her father: James H. Myers; mother: Clara M. Shore (Sigler); grandmother: Gladys Shore; half-sister: Sandra Moss (Sigler); lifelong friend: Donna Short; niece: Heidi Stanevich; and many more family and friends. Left to cherish her life are her sisters: Marlys (Marty) Wasson, of South Dakota; Roberta Tanger, of California; Renetta (John) Williams, of Arkansas; many nieces, nephews, grand-nieces and grand-nephews; and many friends who will miss her.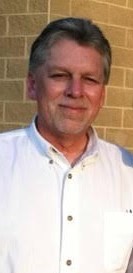 Michael Timmerman - Share this obit - Print this obit
Michael Timmerman, 64, of Sioux Falls, passed away after a long struggle with cancer on Sunday, February 19, 2023 at the Dougherty House surrounded by his family.
Michael Timmerman was born June 7, 1958 in Sioux Falls, SD, one of four children born to Ron and Jean (Hysell) Timmerman. He was baptized in the Chancellor Reformed Church in Chancellor, SD. Mike grew up in Sioux Falls along with his 2 brothers: Dennis and Don; and one sister: Betty. He attended elementary and junior high school in Sioux Falls. His family moved back to the farm outside of Hurley when Mike was a teenager, and he later went on to graduate from Lennox High School.
Mike was united in marriage to Lynn Eschenbaum at Saint Michael Catholic Church in Sioux Falls, SD. They were blessed with their two daughters: Abby and Megan.
Mike loved all sports and was a natural athlete. He was a pitcher for fastpitch softball, and was inducted into the USA SD Softball Hall of Fame. Mike loved everything about fastpitch softball; the camaraderie and the friends he made, and he particularly loved coaching his daughters and watching them play fastpitch softball. He also loved playing golf, watching all sports, and most of all spending time with his family.
In his younger years Mike worked in sales until he started his Paintless Dent Repair business. He enjoyed training many individuals in the business.
Those left to cherish his memory include his wife: Lynn, of Sioux Falls; daughter: Abby (Erick), of Sioux Falls; and daughter: Megan of Vermillion; sister: Betty Jorgensen of Tea, SD; brothers: Dennis (Michelle) Timmerman of Mitchell, SD and Don ( Lisa) Timmerman of Sioux Falls; mother-in-law: Theresa Eschenbaum of Miller, SD; brothers-in-law and sisters-in-law: Sandy (Rick) Sawvell and Leslie(Marlyn) Waltner of Sioux Falls, Denise (Jerry) Rogers of Littleton , Colorado, and numerous nieces and nephews. He was preceded in death by his parents, Ron and Jean Timmerman; and father-In-law, Lester Eschenbaum.
Funeral services will be held Tuesday, February 28, at 1:00 PM at Saint Katharine Drexel Catholic Church on with Rev. Thomas Fitzpatrick presiding. Visitation will begin at 5:00 PM at the Barnett Lewis Funeral Home on Monday, February 27, followed by a time of sharing at 6:30 PM. A private family burial will be held at St. Ann's Cemetery in Miller, South Dakota at a later date.