Click here to view Archived Services
Donald "Donny" Lukes - Print this obit
Donald "Donny" Edward Lukes, 37, passed away on May 30, 2020 in Sioux Falls. Memorial Service will be held at 11:30 AM Saturday, July 11, 2020 at Barnett-Lewis Funeral Home in Sioux Falls. Family members will be present for a visitation prior to the service from 10:30-11:30 AM. Family requests that everyone attending dress casually including camouflage. In lieu of flowers, The Donald Lukes Memorial Fund has been set up at any First Premier Bank branch.
Donny was born on August 1, 1982 in Sioux Falls, SD to Greg and Kathy (Reiter) Lukes. He was raised and received his education in Sioux Falls attending Laura B Anderson, Whittier Middle School and Washington High School, graduating in 2000.
Growing up Donny enjoyed hunting with his dad, sister Lisa and brother-in-law Rob; racing his dad's 1948 Anglia at Thunder Valley; and spending time with his friends.
In High School, Donny started working at Quality Nut and Bolt, continued working construction and most recently was working as a handyman helping family and friends with projects and delivering Shopping News.
Donny enjoyed cheering on the Oakland Raiders, building wood projects, working on cars, and fishing. Above all else, he loved his son, Gage. Together they enjoyed going to the Renaissance Festival, attending the Zombie Walk, raising bearded dragons, building legos and making model cars. One of Donny's favorite things to do was to cheer on Gage as he played football.
Donny is survived by his son: Gage; his parents: Greg and Kathy Lukes; two sisters: Lisa (Robert) Gonzales and Katie (Brodie) Mayfield; four nieces: Jordyn Gonzales, Selena Gonzales, Oaklee Mayfield, and Avery Mayfield; one nephew: Lincoln Mayfield; Grandma: Alice Sample; several aunts, uncles and cousins; along with numerous other relatives and friends including a special little girl: Ayla. Donny was preceded in death by his Grandpa: Edward Reiter; Grandma: LaVonne Reiter; Grandpa Donald Lukes; Uncle Leonard Reiter; Uncle Denny Adler; and Cousin Suzi Olson.
Holly Ann Muller Johnson - Print this obit
Holly Ann Muller Johnson passed away Monday, June 29, 2020, after a 2-year battle with cancer. She was 57 years old.
Holly was born on February 27, 1963 in Lakefield, MN to Siebe and Maizy Muller. Holly attended high school in Slayton, MN at Slayton High. She participated in cross country, band, and cheerleading and finished top of her high school class. She then attended Mankato State University where she graduated Magna Cum Laude in 1985.
Holly moved to Minneapolis and began working in Information Technologies. While in Minneapolis, she reconnected with Tony Johnson, a fellow Slayton High alum. They quickly fell in love and married on August 26, 1989 at St. Ann's Catholic Church in Slayton, MN. Holly and Tony started their family in the twin cities, having three sons.
The family moved to Wall Lake, SD in 2000. During their time on Wall lake, they made many fond memories with friends there and in Sioux Falls. In January of 2016, Tony and Holly sold their home on Wall Lake and headed to California in their fifth-wheel camper. Later that year Holly and Tony moved into Willow Ranch in Sunnyvale, CA. The friends they made at Willow Ranch helped them immensely with Holly's many appointments and cared for them in many ways. Their kindness was extremely appreciated.
Holly loved her boys. She was extremely proud of them and all of their accomplishments, as the boys would not be who they are today without her care and direction. Holly will always be remembered as an "up for anything" mom who wanted to participate in whatever the boys wanted to do, including endless hours on the boat, white water rafting, ziplining, rollercoaster riding, and so many other activities and adventures that will be forever treasured. She was also a caring spouse to Tony and championed him in all of his endeavors. In addition, Holly loved being a grandmother and spending time with her grandchildren. On top of her love for her family, Holly also loved and cared for the family dog, Henry. Henry loved her back and was her constant companion over the last few years.
Holly was an avid quilter and liked taking quilting trips with her friends. She made quilts for her family to share her talents and love. Holly and Tony were members of the Columbus RV group, and had many wonderful experiences traveling with their RV friends. One of Holly's favorite stop-offs was Pismo Beach, CA.
Throughout her professional career, Holly worked in healthcare, banking, and cancer research. She ran her own company, ComputerGains, Inc., in the '90s and early 2000s. She cared deeply about her work and helping others. Holly thought that her work in cancer research was her calling in life. She was a problem-solver and doer.
As an eternal optimist, Holly believed that one day she would be cancer free. She had a strong prayer life and trusted in God's plan for her. While her passing feels too soon, we know that she no longer feels pain and is smiling down on us. Holly was deeply loved and will be greatly missed.
Holly was recently preceded in death by her brother, Cory Muller, and by her father-in-law, Earl Johnson. She is lovingly survived by her husband: Tony; her three sons: Tony (Melissa), Tucker, and Thomas; her five grandchildren: Isaiah, Capri, Declan, Greyson and Lainey; her parents: Siebe and Maizy; brother: Nick Muller (Jennifer); sister-in-law: Linda Muller; mother-in-law: Shirley Johnson; brothers-in- law: Allan and Chad (Julie); and numerous other cousins and relatives.
The funeral service will be at St. George Catholic Church in Hartford, SD on Friday, July 10, 2020. The visitation will begin at 9:30 AM followed by the service at 10:30 AM. After the ceremony, Holly's ashes will be brought to Lake Sarah Baptist Church in Slayton, MN for burial. There will be a short burial service, and anyone who would like to attend is welcome.
Flowers can be sent to St. George Catholic Church in Hartford, SD, or a donation can be made to the American Cancer Society (www.cancer.org) in memory of her.
Donna Jean Croft - Print this obit
Donna J. Croft passed away suddenly at 66 yrs old on 1 JUL 2020. She leaves behind her children Jeanna Shaver, James Croft, and Grant Croft.
Donna led an exemplary life of generosity towards family and others her whole life long. She is celebrated as one who sets the tone in living life in truth and love. She had many fond memories of her growing up and starting a family of her own which she was so proud of starting with her firstborn Jeanna July 9, 1971.
Donna loved the Lord Jesus and always turned to Him and the Mother of God in prayer during her last several years of her life as she battled a COPD as she would sometimes only be able to sleep regularly a few hours until 3am and many nights would have to sleep upright in a chair with her comfort dog poodle Daisy on her lap.
Grandma Donna was deeply involved in the lives of her family and grandchildren whom she loved all very much especially Ashley the firstborn of her firstborn Jeanna.
She is greatly loved and is greatly missed by her family and relatives, and from the Yankton Sioux Tribe she leaves behind her loving sisters Shirley, Ella and Charlene and many relatives. The Yankton Sioux Tribe will present a Star Blanket for Donna for honor and burial.
Visitation will be Monday July 6, 5:00 PM - 8:00 PM at Barnett-Lewis Funeral Home. Funeral Service will be Tuesday, July 7, 2:00 PM at Barnett-Lewis Funeral Home.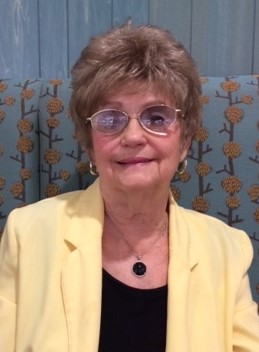 LaVon Marjorie Hines - Print this obit
LaVon Marjorie Hines, 86, Passed away June 26, 2020 in Sioux Falls.
Per the wishes of LaVon, she requsted no services.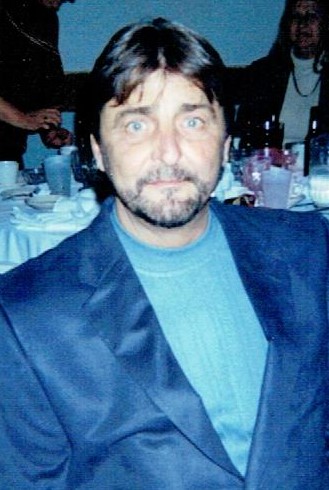 Douglas Dale Gottsch - Print this obit
Douglas Dale Gottsch, 66, passed away June 16, 2020 at the Dougherty Hospice House in Sioux Falls. Douglas was born on November 1, 1953 in Flandreu, SD to Irvin and Barbara (Crister) Gottsch.
Douglas was a talented carpenter who enjoyed fishing, gardening, building and was an avid artist.
Douglas is survived by three sisters: Kathy Kunhert, Becky Presgard and Lori Gottsch, all of Sioux Falls; five brothers: Tom (Deb) Critser, Sioux Falls, David Gottsch, Worthing, SD, Terry (Rhonda) Gottsch, Sioux Falls, Tracy Gottsch, Sioux Falls and Ronald Gottsch, Sioux Falls; Partner: Jeannie Douglas; and her children: Steph Carlson and John Douglas, whom Douglas cared for as his own. He was preceded in death by his parents; and a brother: Scott Gottsch.
Honoring his request, there will be no public services held. Cards and Memorials can be sent to:
Jeannie Douglas
319 North Hawthorne Avenue
Sioux Falls, SD 57104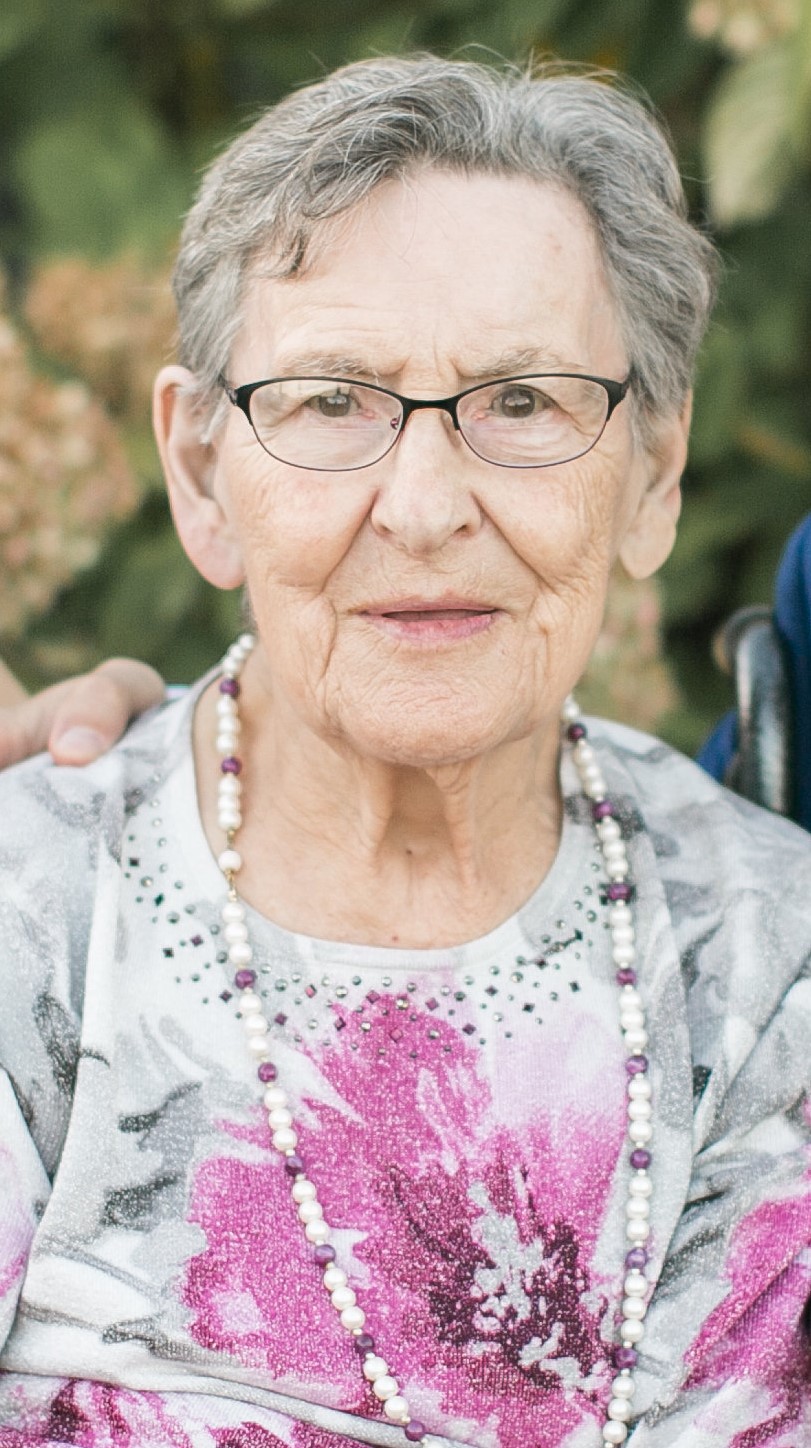 Alice Helen Mikkelson - Print this obit
Alice Mikkelson, 87, of Sioux Falls, SD, died Monday, June 8, 2020 at Good Samaritan Society-Canton, SD. 
Alice was born March 31, 1933 to Leonhart and Leona (Mouchet) Gramberg in Waubay, SD. She grew up on the family farm and attended Waubay public school. She obtained a teaching certificate from General Beadle College and taught country school for one year. She married James "Jim" Mikkelson, September 7, 1953 in Waubay, SD. They lived in various towns across South Dakota, settling in Sioux Falls in 1962. 
Alice remained at home raising their seven children while supporting her husband and his business, Jim and Ron's Service Inc., as bookkeeper. In the early 1970s, she also served on the Sioux Falls Planning Commission during the development of southwestern Sioux Falls. After her husband's retirement, she worked part-time as tax preparer for H&R Block. Alice and her family were founding members of St. Michael Catholic Church; she sang in the church choir and was active in the Altar Society.
Alice was a loving wife, mother, grandmother and friend to many. Together with her husband and children, Alice spent many happy weekends fishing and camping. She especially enjoyed spending time with her grandchildren who discovered she was hard to beat at games like Yahtzee and Kings Corner. Alice had a great sense of humor; she loved to have fun and liked new adventures.  
Alice is lovingly remembered by her sister: Leonora Myers of Aiken, SC; seven children: Catherine (Daniel) Heinemann of Canton, SD, Linda (Robert) Gries of La Vista, NE, Jean (Gary) Hindt of Concord, CA, Nancy (Craig) Troeger of Van Buren, ME, Michael Mikkelson of Martinez, CA, Jerry Mikkelson, William (Katherine) Mikkelson of Harrison, AR; fifteen grandchildren: Ryan (Kate) Hindt, Jamie Heinemann, Brandon (Ashley) Gries, April (Ryan) Walters, John (Larissa) Heinemann, Michael (Melissa) Mikkelson Jr., A.J. Gries, Kendra Mikkelson, Kessara Mikkelson, Matthew Heinemann, Jessica Mikkelson, Jennifer Mikkelson, Mitchell Mikkelson, Joahna (Will) Benson; Jeran Mikkelson; eight great-grandchildren: Stephen Troutman, Keyan Mikkelson, Clay Hindt, Nolan Hindt, Colton Mikkelson, Dylan Benson, Sloane Heinemann, Isabel Benson; and many nieces and nephews. She was preceded in death by her parents, husband of 49 years, Jim, and infant daughter Cynthia.
Visitation will be at Barnett-Lewis Funeral Home, Friday, June 12 5:00 - 8:00 PM. Mass of Christian Burial will be at St. Michael Catholic Church, Saturday, June 13 at 11:00 AM. St. Michael Church requests that masks are worn.
Since Alice lived with Parkinson's Disease for more than 37 years, in lieu of flowers, memorials may be directed to the Parkinson Association of South Dakota (www.southdakotaparkinson.org) or the University of Miami Brain Endowment Bank (www.miamibrainbank.org).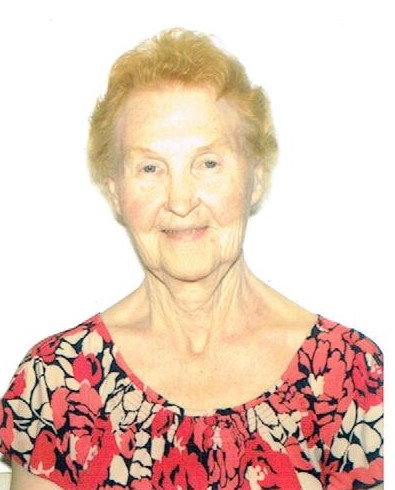 Delphine Ann Wurtz - Print this obit
Delphine Ann Wurtz passed away May 31, 2020. She was born June 5, 1937 in Tyndall, SD to George Sr. and Mable (Heise) Reining. Delphine grew up on a farm in Tabor, SD and graduated from Tabor High School in 1955. On February 14, 1956, Delphine married Joe Wurtz. This union was blessed with three children. Delphine earned an Associate's Degree from Nettleton Business College and spent 25 years as the Executive Assistant for the superintendent of the Sioux Falls Public Schools at the Instructional Planning Center.
Delphine was a woman of faith and a devoted member of St. Joseph Cathedral. She attended daily Mass, was a reader, altar server, Eucharistic Minister, and a member of the Legion of Mary, Cathedral Club, and Catholic Daughters. In 2011, Delphine was named Catholic Daughters "Mother of the Year." She served others with endless hours of volunteer work. Delphine was also a founding member of the St. Francis House.
Delphine was an avid traveler. She traveled to six continents, 52 different countries, and 45 states including Hawaii, and Alaska. She also enjoyed spending time with her family, gardening, reading, and knitting. Delphine knitted and donated over 2,000 mittens for children from lower socioeconomic and culturally diverse populations.
Those left to cherish her memory are her son: Joe (Rachel) Wurtz, of Sioux Falls, SD; daughter: Rita Kocer of Sioux Falls, SD; daughter: Anita (BJ) Manning of Sioux Falls, SD; eight grandchildren: Joey, Emily, Charley, Haley, Casey, Katey, Mikey, and Montez (MJ); 13 great- grandchildren; sister: Jan Jacobs; and brothers: Pat Reining, Jerry Reining and Larry Reining. Delphine was preceded in death by her parents George Sr. and Mable Reining, brother George Reining, sisters, Darlene Bame and Donna Schellhouse.
Visitation will be Thursday June 4, 5:00 PM with a Scripture Vigil and a Catholic Daughters of the Americas Rosary at 6:30 PM at Barnett-Lewis Funeral Home. Mass of Christian Burial will be Friday, June 5, 9:30 AM with reception to follow at the Cathedral of St. Joseph.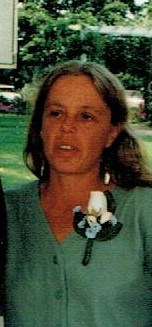 Carol Jean Husmann - Print this obit
Carol Husmann, 60, of Hartford, SD passed away on Saturday May 30th, 2020 at Sanford Hospital. Carol Jean Neubert was born May 18, 1960 to Stanley and Una Jean Neubert in Sioux Falls, SD.
She grew up in Sioux Falls where she liked to go hunting with her dad and loved anything that had to do with outdoors. Carol was a tomboy who played hard with the boys.
From her first marriage came her 3 children, Jason, Tawny and Erin. Her kids were her world and she would do anything for them.
She worked at Citibank for the past 35 years. She was currently on medical leave at the time of her death.
She met her husband Ray Husmann in the summer of 1998 and they have been married over 20 years.
Grateful for sharing her life are her husband: Ray Husmann, Hartford, SD; her children: Jason Anderson, Sioux Falls, SD, Tawny VerBeek (Jared), Sioux Falls, SD, and Erin Anderson (Sam Brink), Sioux Falls, SD; her 7 grandchildren: Macy and Kindra Anderson, Tea, SD, Braxton, Autumn, Alexis and Paisley VerBeek, Sioux Falls, SD, and Morgan Brink, Sioux Falls,SD; her sisters: Jan Wittrock (Dave), Sioux Falls, SD, Diane (Dennis) Albright, Sioux Falls, SD; brother: Mike Neubert (Rhonda), Aberdeen, SD, and a host of in-laws and her nieces and nephews. She was preceded in death by her parents and her in-laws.
Carol's biggest joy in life were her 7 grandchildren and her animals.
Visitation will be Wednesday, June 3, from 5:00 PM to 8:00 PM at Barnett-Lewis Funeral Home.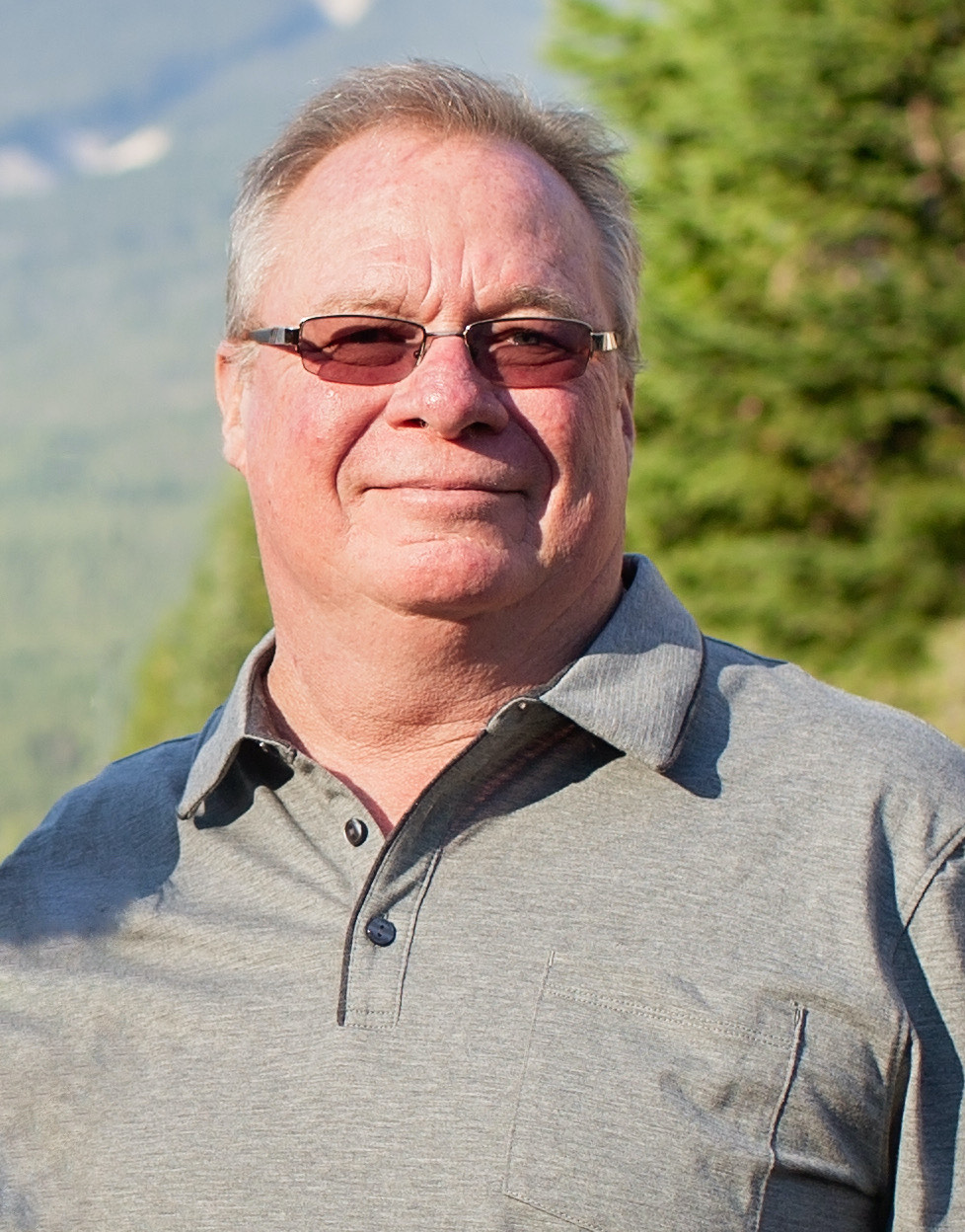 Robert "Bob" Kenyon - Print this obit
Robert "Bob" Kenyon passed away on Wednesday, May 27th, 2020 at the age of 62.
Bob was born on November 11th, 1957 in Sioux Falls, SD. He spent much of his life in the Sioux Falls area working for the Paratransit bus system. After leaving Paratransit Bob spent a number of years in the Gulf Coast region while working with FEMA to help rebuild the region following Hurricanes Katrina, Ivan, and Rita.
As a child, one of Bob's many activities included terrorizing the neighborhood with his brother Bill. His thrill-seeking nature continued to develop as he enjoyed off-roading in his old '46 Willys Jeep, and later in life worked as a member of the pit crew for various racers on local dirt tracks. He was known to serve as a ground crew member and occasionally flew in the basket for many hot air balloon launches in Sioux Falls and at some of the major hot air balloon rallies around the nation. Throughout much of his adult life he actively participated in a variety of bowling leagues. He was a skilled bowler even bowling a perfect game at Eastway Bowl during a league match.
Bob was very social and would love to strike up a conversation with strangers and tell tales to anyone willing to listen (some of them tall in nature and some that just seemed that way) His social side shined most with his giving nature and willingness to help others. As an avid cook, he could often be found preparing anything from classic to exotic meals for friends and family.
Grateful for having shared his life are his two sons from his first marriage to Lori Jastram: Troy (Amy) of Portland, Oregon and Ryan (Jen) of Harrisburg, SD; sister: Sue Rossow (David Baumgard) of Sioux Falls and brother Rich (Susan) of Independence, Missouri; his second wife: Char, as well as various cousins, nieces and nephews. He was preceded in death by his brother: Bill; and his parents: Richard and Adele.
The family would also like to thank Kim, Dani, and the boys who were like a second family to him.
Bob had a big heart for dogs and the family asks that any memorial gifts be in the form of donations in his name to the Sioux Falls Area Humane Society.
A celebration of life will be announced at a later date.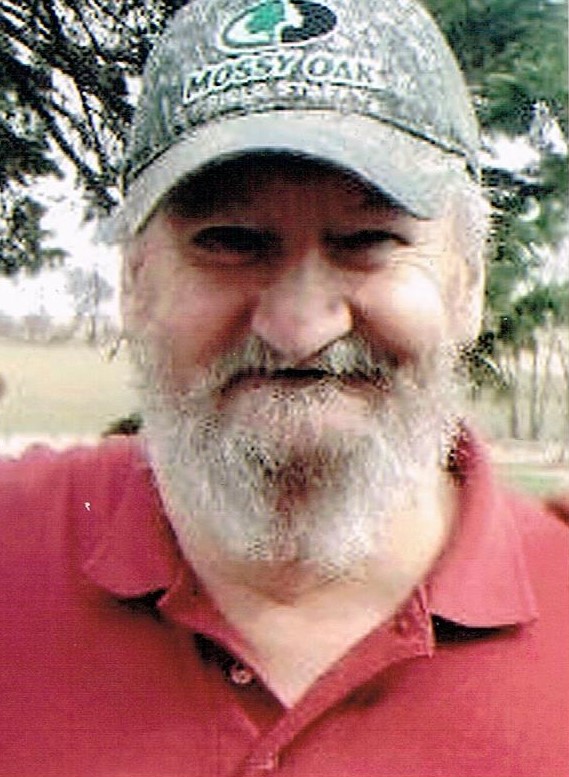 Jerry Dean Bakker - Print this obit
Jerry Dean Bakker, 75, of Sioux Falls, passed away May 27 after a battle with cancer. He was born in Lennox on December 12, 1944 to Albert and Marcella (Pease) Bakker, Jerry was one of four children.
Jerry married in 1970 and had four daughters. An avid Yankees fan, he enjoyed taking his daughters fishing every summer and later spending time with his grandchildren.
He is survived by his four daughters: Pamela (David) Daggitt, Kimberly Bakker, Amanda (Joaquin) De La Garza, and Victoria (Brian) Peterson; as well as seven grandchildren: Jacob Crowe, Tanner Bakker, Carter Crowe, Hayli De La Garza, Lilianna De La Garza, Braxton Daggitt, and Grayson Peterson; along with special friend: Kim Harris. He was preceded in death by his parents; his brother: Roy Bakker; sister: Sheila (Jack) Ford; and his beloved granddaughter: Samantha Bakker.
Visitation will be Sunday, May 31, 4:00 PM - 7:00 PM at Barnett-Lewis Funeral Home. Burial will be Monday, June 1, 10:00 AM at St. Mary's Cemetery in Alvord, IA.