Click here to view Archived Services
James "JJ" Joseph Haas - Print this obit
James Joseph "JJ" Haas, 78, passed away August 8, 2020 at his home in Sioux Falls. He was born at McKennan Hospital on January 25, 1942 to Joseph and Margaret (Keegan) Haas.
JJ was a farm kid and was raised on the Haas family farm near, Inwood, Iowa. He shared the joys and chores of living on the farm with his dad, mom and brother, Jerry. JJ graduated form Inwood High School in 1961. He continued to help on the farm after graduation. With the goal of getting off the farm, JJ enlisted in the South Dakota National Guard in 1963. After attending airborne electronics training at Kessler Air Force Base in Biloxi, Mississippi, he returned home and began working at Raven Industries. He continued with the Air Guard until 1969.
He was united in marriage to Judi Arnette in 1964 and they had two children: Dan and Jeff.
JJ started working for The National Cash Register Company in 1966 as an apprentice serviceman. Over his years working for NCR, he continued to attend many months of training at the NCR school in Denver, Colorado and Dayton, Ohio. He became a very accomplished and valuable field engineer for NCR. While still working for NCR, he married Dodie Thie in 1989. JJ retired from NCR in 1993.
After retirement from NCR, he started JJ's Small Gas Engine Repair at his home in Harrisburg. After continued pressure from his friend, he agreed to start a business to compete with NCR selling and servicing bank proof equipment. One of his most memorable moments in his life was the day he cut down that damn JJ's Small Engine Repair sign with his chainsaw. Bank Services, Inc. Started there and he and his partner thoroughly enjoyed operating the business for 10 years, retiring again in 2004.
JJ was easy to like and had many friends. Nobody was a stranger to him for very long. Everyone appreciated his quick wit and sense of humor. He was good with engines and machines and could fix anything. His interests included guns, attending farm shows, hunting, fishing and enjoying a cool one at the end of the day.
JJ is survived by Dodie Haas; his two children: Dan Haas (Sioux City, IA) and Jeff (Kathy) Haas, Sioux Falls; his step-children: Theresa (Mike) Arbach, Tami Leih, Sioux Falls and Neil (Gina) Thie, Tampa, Florida. He is also survived by 5 grandchildren and several great-grandchildren. He was preceded in death by his parents: Joseph and Margaret Haas; and his brother: Jerry Haas.
Visitation will be Tuesday August 11, 5:00 PM - 8:00 PM at Barnett-Lewis Funeral Home with a Memorial Service Wednesday, August 12 at 2:00 PM also at the funeral home. Friends are invited to Tinner's after the service. 
Gen Ament - Print this obit
Gen Ament, age 94 of Sioux Falls, SD passed away on July 31, 2020. She was born January 1, 1926 in Harrisburg, SD to parents Joseph and Anna (Blut) Reiter.

Gen moved to Sioux Falls at the age of 18 and started to work at the Credit Bureau. She became Office Manager before she left her job to start raising her family. Gen and her husband Bill were married on July 9, 1960 and spent many happy years together with their travels and enjoying their retirement together before he passed away in 2005. In later years she did volunteer work at Avera McKennan Hospital and was an active member of Catholic Daughters. Gen enjoyed playing bridge for many years and she treasured all of her friends that she met throughout her life. Her faith and her family were always the cornerstones of her life.

Our family would like to thank the staff at Avera Prince of Peace and Avera at Home Hospice for their wonderful care for Mom on her journey from Assisted Living to Full Care and to Hospice care. They were there with her when we were not able to be, and their kindness to her will never be forgotten.

Gen is survived by a daughter: Lori (Terry) Hilmoe; a son: Pat Ament; her grandchildren: Taylor Hilmoe, Blake Hilmoe, Katelyn Hilmoe; and many nieces and nephews. She was preceded in death by her husband: Bill; her grandson: Chase Hilmoe; her parents; sisters: Margaret, Ramona, Katie and Irene; her brother: Joe and all their spouses.

Memorials can be directed to Bishop O'Gorman Catholic Schools or Avera at Home Hospice.

Visitation with family present will be Wednesday, August 5, 5:00 - 8:00 PM at Barnett-Lewis Funeral Home. Mass of Christian Burial will be Thursday, August 6, 10:00 AM at St. Mary Church with burial to follow at St. Michael Cemetery. In the interest of public safety, masks are required.
Virginia N. "Ginger" (Weisensee) Becker - Print this obit
Virginia N. "Ginger" (Weisensee) Becker died unexpectedly on July 14, 2020 in Asheville, NC of COVID-19 at the age of 78. She was a beloved mother, grandmother, sister, aunt and friend. She will be dearly missed.
Ginger was born in Minneapolis, MN on Oct. 28, 1941, the oldest child of Dr. Sidney Forbes Becker and Marjorie Norton Becker. Her family relocated to Sioux Falls, SD where Ginger grew up near her beloved grandparents Max and Mary Ellen Norton. She made lifelong friends in Sioux Falls and graduated from Washington High School. Ginger was a "straight-A" nursing student at the University of Nebraska Lincoln. She was offered a position in the medical school which she later regretted declining.
Ginger met and married Tony Weisensee of Sioux Falls and continued her education at the University of South Dakota where he was in law school and they lived near friends in the married student housing, eventually earning her degree as a registered nurse.
While raising 4 young children, Ginger and her family relocated several times due to her husband's law practice, moving from Sioux Falls to Los Angeles, to Omaha, and then to Atlanta in 4 years. They eventually moved back to Sioux Falls where the family was members of St. Mary's Catholic Church and the children attended O'Gorman High School. Ginger worked as an RN most recently at the Veterans Administration Hospital in Sioux Falls and after retirement, relocated to North Carolina to be near her children and grandchildren.
Ginger was a fun-loving lady who welcomed adventure. When Tony took a job in California in 1969, Ginger transformed a school bus into an RV complete with bunk beds, kitchen and bathroom with running water. She then packed up the kids and they set off on a 4-month-long journey across the western US to Seattle and down the west coast to LA, visiting every National Park and their family in Oregon along the way.
Ginger had an incredible natural talent for renovating homes and making them new again. She remodeled all of her many homes, then a cabin on Lake Madison, several homes that she "flipped" and sold, and eventually homes for her children. She could also fix anything, a talent which her sister Barb attributes to Ginger's "can-do" spirit. She refinished antiques, repaired and reupholstered furniture, and even built furniture. Her latest project was her home in the mountains in North Carolina. Ginger had an active mind and a generous heart. She recently worked on a design for affordable tiny homes she hoped could be built for the homeless. She passed on her passion to 2 of her grandchildren who are studying to be architects.
Ginger loved to travel, especially with family. She visited all 50 US states including a long road trip from Sioux Falls to Alaska with her brother Bob, later telling us stories of camping near wild bears and moose. She backpacked all over Europe with her daughter. She spent 2 weeks in China, walked the Great Wall, sailed on the Yangtze River and posed with giant pandas. Ginger took many trips to Cabo San Lucas, Mexico often with her sons and once spent 5 months there using her talents to renovate the family's condo. Ginger's last trip to Mexico was last October 2019 with family and old friends. She also enjoyed guests at her home and recently was visited by her sister Shannon along with nieces Hannah and Claire, and by her brother Mike and his wife Jan.
Ginger's greatest love was for her children and grandchildren. She lived with her son Pat and his boys Tony and Sam when they were little and they have always been close to her heart. Recently she lived with Pat near her son John and grandson Jack. She loved having meals with them, working on her house together, gardening and playing cards. She relied on Jack to help  her with her computer and her phone. She enjoyed visiting her son Matt and his children Savannah and Jacob in New Orleans and going out with them after visiting the kids in college at LSU. Ginger visited her daughter Anne, son in law Todd and their girls Lizzie and Mary Kate in Minnesota often and enjoyed going to their cabin in Wisconsin where they spent the Holidays.
Ginger relished the simple joy of spending her time with them all, whether she was painting a house, visiting a beach, seeing her boys play football, watching her grandkids' sports or concerts, playing her favorite games (Scrabble and Facts in Five) or just cuddling to watch a movie. This is what we will all miss most about Grandma Ginger.
Ginger is survived by her 4 children, daughter: Anne Weisensee (Todd Purtell); sons: John, Patrick, and Matthew; 7 grandchildren: John (Jack) Weisensee, Tony and Sam Weisensee, Elizabeth (Lizzie) and Mary Kate Purtell, and Savannah and Jacob Weisensee; 4 siblings Michael: (Jan) Becker, Robert Becker, Barbara (Steve) Elkjer, and Shannon Sumner; 2 sisters-in-law: Juanita (Teta) Roland, Jeannie (Francis) Reiser; and many beloved nieces, nephews and friends. Ginger was preceded in death by her parents and her husband.
Memorial contributions in remembrance of Ginger's life may be made to Habitat for Humanity of Greater Sioux Falls, 721 E. Amidon St. Sioux Falls, SD 57104 or online at https://siouxfallshabitat.org/
Condolences can be mailed to Anne Weisensee at 8904 Springwood Drive, Woodbury MN 55125 or made online at https://www.barnett-lewis.com/condolences.html
Because this funeral honors the life of a victim of COVID-19, Ginger's family respectfully requests that guests wear a mask and observe social distancing for the safety of all.
  Memorial Mass at Christ the King Catholic Church in Sioux Falls at 2:30 following 1:30 vigil which will be live-streamed.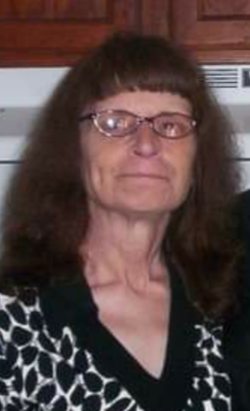 Elizabeth "Liz" Norris - Print this obit
Elizabeth Anne Norris, age 63 of Sioux Falls, SD passed away on July 26, 2020 at her residence. She was born February 16, 1956 in Denver Colorado to parents Joseph and Margaret McGeeney.
She moved to Sioux Falls, SD with her two daughters 1982 and was briefly married to Timothy Norris, and to this union three sons were born. Elizabeth worked many different service jobs including motel hospitality and housekeeping at both Avera and Sanford hospital. She loved animals and was known to foster them for the Animal Welfare League which she really enjoyed. She was rarely without a pet.
To her, strangers were just people she hadn't met yet. She loved becoming friends with a lot of the people that she got to know. She made many lifelong friends and was well remembered by those who knew her. She also enjoyed watching the Denver Broncos play football and watching Nascar. She spent many years including her last day with partner Greg Moeller of Sioux Falls.
She is survived by a daughter: Melissia Trainor of Sioux Falls, SD; four grandchildren: Erin and Kalub Trainor of Sioux Falls, SD, Enrique and Isabella San Miguel of Tea, SD; two great-grandchildren of Sioux Falls, SD; brothers: William McGeeney and John (Diana) McGeeney of Colorado. She is preceded in death by her parents, and brothers: Mike Mcgeeney and Bob McGeeney; and her children; sons: Aaron, Dillon, Timothy Norris; and daughter: Meagan San Miguel.
Funeral services will be held at a later date due to Covid 19. Any condolence cards you wish to give, maybe mailed to Barnett-Lewis Funeral Home at 901 S. Minnesota Avenue.
Douglas Craig Sturma - Print this obit
Douglas Craig Sturma, 72, of Sioux Falls, SD, formerly of Aberdeen, SD, was born on June 27, 1948, in Ellendale, ND to Richard and Frances (Gregory) Sturma. He passed away peacefully at his home on Monday, July 27, 2020 surrounded by family after a courageous battle with cancer.
Doug grew up in Fullerton, ND where he spent his adolescence hunting and fishing with his dad, mom and brothers. He excelled in sports and as a senior, scored 42 points in one basketball game (before there were 3 point shots). He attended college in Ellendale, ND and later Northern State University where he graduated with his Bachelor's Degree in Education. He graduated from South Dakota State University with his Masters Degree in Health, PE and Recreation. He taught math and coached basketball, football and track for 5 years.
On June 29, 1979, Doug was united in marriage to his best friend, Marcia Karst, in Aberdeen, SD. They had 3 children, Joe, Jenna and Janae. The job he had at 3M for 26 years allowed him to be present for every one of his kids' activities. He was their number one fan. Doug and Marcia moved to Sioux Falls, SD in November 2019 to be close to their kids and grandkids.
Doug was an incredible husband, father, Papa, brother, son and friend. He loved to hunt, fish and play golf and cards. He loved to watch sports, especially the Minnesota Twins, and kept a close eye on the weather. He was a skilled craftsman and there wasn't anything that he couldn't fix. He loved to garden and plant flowers and trees. He was so proud of his grandchildren and loved spending time with them. He was always ready to lend an ear and offer a piece of advice. His bear hugs were the best.
Grateful for having shared his life are his loving wife: Marcia; his proud children: Joseph (Stacey) Sturma, Jenna (Brett) Bunde and Janae Sturma; his grandchildren: Grayson, Hadley and Brynn; brothers: Greg (Judy) Sturma and Kent (Lydia) Sturma; mother-in- law: Sylvia Karst; brothers-in- law: Jack, Pat and Mick (Kristi) Karst; sisters-in-law: Terri (Curt) Thelen and Gina (Pat) Sommers and many nieces and nephews. He was preceded in death by his parents, Richard and Frances; and father-in-law, Eddie Karst.
Doug was a wonderful, selfless and faith filled man. He will be forever loved and dearly missed. We take comfort in knowing that he is now safe in the arms of Jesus.
A Memorial Mass will be held at Holy Spirit Catholic Church on Friday, July 31, 2020 at 10:00 AM for family and close friends due to the pandemic. Burial will be at a later date.
James Michael Clark - Print this obit
James Michael Clark was born on October 23, 1938 in Sioux City, Iowa to Ernest (Ernie) and Eva (Harrington) Clark. He passed away July 6, 2020 in Greeley, CO. Jim grew up in Sloan, Iowa where he attended St. Joseph grade school. He would then travel to Sioux City, Iowa where he attended Heelan High and Loras College in Dubuque, Iowa. Jim earned a bachelor degree in Political Science.
On May 21, 1966 Jim was united in marriage to Phyllis (Hanna) Clark. Their marriage took place in Detroit, MI. where Phyllis was from.
The first ten years of their marriage was in Chicago, IL. where their children were born. While working in Chicago he also completed his 6 years with the Army Reserves.
Jim was a quiet soul with a "dry" Irish sarcastic sense of humor. He had a love for sports unlike most people. Jim knew every possible statistic about virtually any player from basketball to football. Ask him their stats, what school etc; he could tell you. He loves his Chicago Cubs and of course his beloved "Da Bears" !!
Jim was a family man through and through. Besides Phyllis, he loved his children and grandchildren. He coached various sports for his children such as: soccer, basketball and softball. Jim played tennis weekly with friends and was highly competitive.
Jim loved to travel the United States with Phyllis seeking adventure. Many memories were made during this time. Diet Coke, chocolate and ice cream were among Jim's favorite sweets.
While living in Omaha Jim was a member of the School Board for their Parish, St. Gerald. They moved to Sioux Falls, S.D. in 1978 and lived there for 40 years. After retiring from Raven Industries, Jim volunteered at Avera Hospital for 15 years. He also helped serve lunch at the Bishop Dudley Hospitality House.
Jim is preceded in death by his parents. He is survived by his loving wife: Phyllis of Greeley, and his children; Patrick Clark, New York; Shannon (Rafael) Segovia, Greeley, CO., and Michael (Liz), Richmond, CA. He also leaves behind three grandchildren: Marsella and Vincent of Greeley and June of Richmond, CA.
Celebration of Life will be Thursday, July 30, 10:00 AM at St. Mary Church and will be live streamed at:
facebook.com/saintmarysiouxfalls
Jeannie Marie Domangue - Print this obit
Jeannie Marie Domangue (Nelson-Carlson) was born in Sioux Falls, SD on July 21st, 1963. She passed away peacefully at her home on Tuesday July 14th, 2020 surrounded by family after a short but courageous battle with cancer.
Jeannie attended Washington High School in Sioux Falls. She went on to obtain an Associate of Applied Science in Computer Programming at Southeast Technical Institute and a Bachelor of Science in Computer Science at Colorado Technical University, all while raising 5 children and caring for others.
She spent many years as an amazing stay at home mom and homemaker. After her schooling, she began her career as a Course Development Specialist at Sanford Learning Center. After years in her career, she began early retirement to continue caring for others full time. Jeannie was an incredible wife, mom, grandma and friend who spent her life caring for others more than herself. Her favorite things in life were traveling, gardening, fishing, playing cards, spending time with family and enjoying her two favorite holidays: Halloween and Christmas. There wasn't a puzzle she couldn't master or a craft she couldn't conquer.
Jeannie married her soulmate, Scott, on July 21st 1989. Together they successfully raised 5 girls and created a forever home that will always be filled with her spirit and love.
Jeannie is survived by her husband: Scott Domangue; daughters: April Benney, Jessica (Eric) Tille, Ashley (Blake) Gillette, Autumn (Scott) Domangue, Keri Domangue; grandchildren: Jordan (6), Sadie (6), Bailey (3), Silas (2), Landen (2), Samuel (10 months), and Grace (8 months); brothers: Jerry and Bobby; sisters: Karen, Debra, Beverly; and many cousins. She was preceded in death by her mother: Martha; father: Arnold; biological father: Robert; sister: Kathy; brother: Mike; mother-in-law: Alice; father-in-law: Warren; brother-in-law: Guy (who she cared for until his end); sister-in-law: Shirley; and a nephew: Justin.
Jeannie was a beyond exceptional woman who touched many lives and leaves behind a world that will never be the same without her. She will be forever loved and dearly missed.
Visitation will be Monday July 20, 11:00 AM with a Funeral Service at 1:00 PM. at Barnett-Lewis Funeral Home.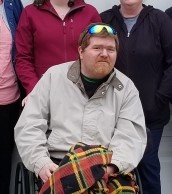 Carl John Zimmer - Print this obit
Carl John Zimmer, 44, passed away at his home in Garretson on April 18, 2020. He was born on September 19, 1975 in Sioux Falls, SD to Gene and Lois (O'Brien) Zimmer.
Carl attended and graduated from Lincoln High School in 1994. He did construction with his brother Neal and worked at the Ramkota for 8 years. He loved to cook. He enjoyed spending time with his family and friends. He also enjoyed traveling to Arizona to see friends. MS started to affect Carl in 2002.
Carl is survived by his children: Ethan Zimmer, Grace Zimmer, Sophia Zimmer; step-son: Jadon Johnson; brothers: Donald and Neal; sisters: Marbenette Watt, Colleen Cressman, Laurie Bennett, Katie Mireau and Cecilia Schmidt. He was preceded in death by his parents, grandparents and several aunts and uncles.
Visitation will be Saturday July 18, 9:00 AM at Barnett-Lewis Funeral Home with a Memorial Service at 11:00 AM. 
Jordan Michael Maher - Print this obit
God called Jordan Michael Maher home by name on March 28, 2020. He passed away at home at the young age of 28. He was born on December 2, 1991 to proud parents Sean Maher and Veronica Vincent.
Jordan's hobbies included playing X-Box 1, watching Netflix and spending quality time with his family and friends.
Jordan's big dream was to be a famous rapper where he enjoyed writing and recording and recording his own music.
In January of 2014, he met Amanda Arrowood and they were blessed with a son Teagan Michael Maher on November 14, 2014. Jordan Loved spending time with his son and would see him at every chance he could.
Jordan's life is celebrated by his family, son: Teagan Maher; mother: Veronica; father: Sean Maher; brothers: Errol Maher and Sean Maher II; sister: Sheridan Maher and grandmother: Lorina Vincent.Not mentioned by name, but equally loved are many aunts, uncles, cousins, other extended family and friends. He was preceded in death by his grandparents: Orva Vincent, Laura Methot and Clifford Maher.
Visitation will be Thursday July 16 from 5:00 PM - 8:00 PM at Barnett-Lewis Funeral Home. Jordan will be greatly missed and will not be forgotten.
Donald "Donny" Lukes - Print this obit
Donald "Donny" Edward Lukes, 37, passed away on May 30, 2020 in Sioux Falls. Memorial Service will be held at 11:30 AM Saturday, July 11, 2020 at Barnett-Lewis Funeral Home in Sioux Falls. Family members will be present for a visitation prior to the service from 10:30-11:30 AM. Family requests that everyone attending dress casually including camouflage. In lieu of flowers, The Donald Lukes Memorial Fund has been set up at any First Premier Bank branch.
Donny was born on August 1, 1982 in Sioux Falls, SD to Greg and Kathy (Reiter) Lukes. He was raised and received his education in Sioux Falls attending Laura B Anderson, Whittier Middle School and Washington High School, graduating in 2000.
Growing up Donny enjoyed hunting with his dad, sister Lisa and brother-in-law Rob; racing his dad's 1948 Anglia at Thunder Valley; and spending time with his friends.
In High School, Donny started working at Quality Nut and Bolt, continued working construction and most recently was working as a handyman helping family and friends with projects and delivering Shopping News.
Donny enjoyed cheering on the Oakland Raiders, building wood projects, working on cars, and fishing. Above all else, he loved his son, Gage. Together they enjoyed going to the Renaissance Festival, attending the Zombie Walk, raising bearded dragons, building legos and making model cars. One of Donny's favorite things to do was to cheer on Gage as he played football.
Donny is survived by his son: Gage; his parents: Greg and Kathy Lukes; two sisters: Lisa (Robert) Gonzales and Katie (Brodie) Mayfield; four nieces: Jordyn Gonzales, Selena Gonzales, Oaklee Mayfield, and Avery Mayfield; one nephew: Lincoln Mayfield; Grandma: Alice Sample; several aunts, uncles and cousins; along with numerous other relatives and friends including a special little girl: Ayla. Donny was preceded in death by his Grandpa: Edward Reiter; Grandma: LaVonne Reiter; Grandpa Donald Lukes; Uncle Leonard Reiter; Uncle Denny Adler; and Cousin Suzi Olson.