Click here to view Archived Services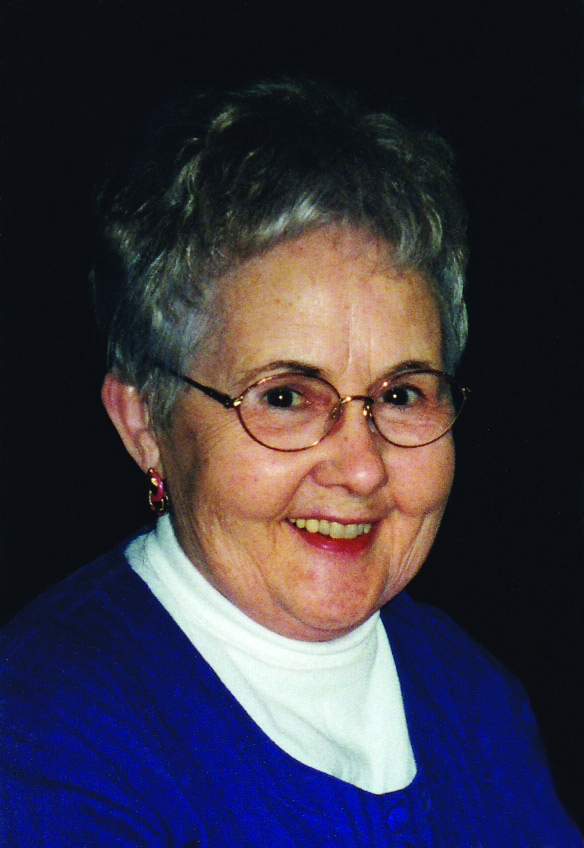 Jane Agnes McGuire - Share this obit - Print this obit
Jane Agnes (Coyle) McGuire  
February 8, 1928 – October 19, 2023
Beloved mother, grandmother, wife, and friend, Jane Agnes McGuire, 95, passed away on October 19, 2023, in Orange City, Florida.

Jane was born near Carpenter, South Dakota, in 1928 to Cletus and Vera Coyle. She was one of eight children. Tom and Margaret are still surviving and she was preceded in death by siblings Jim, Dennis, Maurice, Pat, and Ann. Jane learned hard work and endurance growing up on the family farm as they weathered the great depression. Despite the hardships, Jane had a love for the beauty she found in life.

She later attended beauticians school, graduating on June 8, 1946. Everyone who knew Jane knew how much she loved to cut hair. A professional beautician who also, over many years, made us all a little more beautiful in our own way.

Jane met the love of her life, Edward Leo McGuire, at an extended family gathering. The Coyles and McGuires had formed alliances by marriage previously in both their and earlier generations. Jane and Ed were married on September 12, 1949, in Orient, South Dakota. They settled with their six children, who meant the world to them, in Sioux Falls after spending their first twelve years together in four different small towns in South Dakota.  

Jane was a devoted Catholic and a caregiver to many. Ed and Jane were active members of St. Michael Parish, devoting their time, energy, and prayers for those in need. There was always room for one more at the crowded McGuire family table. Jane continued attending mass into her nineties, taking comfort in her faith to her last day. Jane was surrounded by loved ones and friends. She was a beautiful, petite lady with a huge heart and a little spice on the side.

A talented and creative person, her many hobbies included dance, sewing, penmanship, and drawing. Jane loved playing cards, assembling elaborate puzzles, and baking the most amazing pastries and pies. Baked goods were always present in her kitchen. She always had a freezer full of canned goods, including jam and vegetables fresh from her garden.

Though Jane loved playing bridge, cutting hair, and dancing, her favorite role was that of a grandparent. She treasured her time with her grandkids and loved being their grandma. She never failed to remember to send a little card and small gift on special occasions to let them know how much she loved them.

Jane was preceded in death by her husband, Edward McGuire, in 2019. They are finally reunited in heaven and dancing and rejoicing with our Lord. Jane is survived by her six children: Dan McGuire (Casey), Tim McGuire (Dian), Laurie Pittman (John), Mark McGuire (Gillian), Joel McGuire, and Lisa Lee (Jim); her thirteen grandchildren: Sorcha and Declan McGuire, Molly Wichansky (Gary), Mandy Roehl (Ryan), Christina Rimbey (Ben), Trisha Cereda (Megan), Melissa Romsey (Bruce), Lindsay Johnson (Robert), Noah McGuire, Maggie and Malakai McGuire, Ryan Lee (Amanda) and Sheryl Lee; her eighteen great-grandchildren: Ivy, Elliot, and Alice Wichansky; Arwen and Max Roehl; Jacob, Madison, and Harper Rimbey; Brian and Brandon Pearson; Cody Romsey, Brittany McDine; Savannah and Gabriel Johnson; Reina and Jaden Crawford; Ethan Johnson; and Makayla Kamlan.  
Jane will always be remembered for her kind and supportive love and her witty humor, which was sometimes surprising for such a shy gal. We will always remember how she opened her heart and her home to so many and taught us all about being generous and grateful for what we have. We could not have asked for a better parent, grandparent, and friend, and we will miss Jane every day. Her memory will live on in the hearts of all those who loved her.

Visitation will be held Sunday, November 12, 2023, at 3:00 PM with a Wake Service at 4:30 PM at Behrens-Wilson Funeral Home, 632 St Francis St, Rapid City, SD 57701. The Funeral Mass will be held Monday, November 13, 2023 at 10:00 AM with a luncheon to follow at the Cathedral of Our Lady of Perpetual Help Church, 520 Cathedral Dr, Rapid City, SD 57701 with Interment at 1:30 PM at the National Cemetery in Sturgis, SD.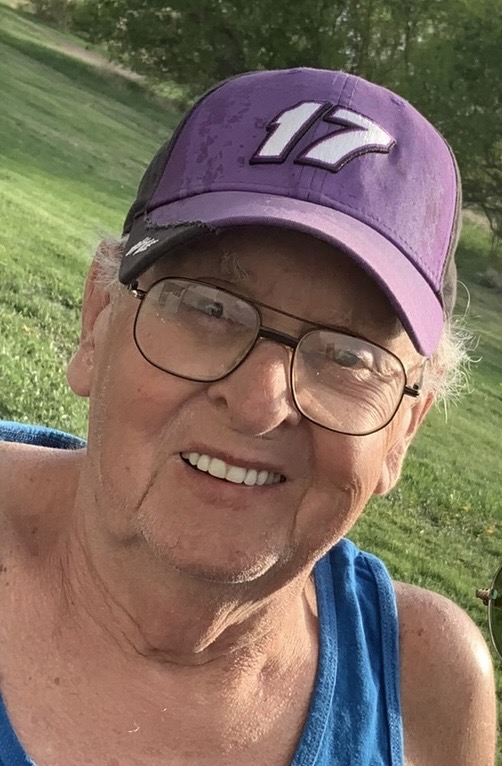 Robert "Bob" Brown - Share this obit - Print this obit
Robert (Bob) Edward Brown, 81, passed on November 3 , 2023 after a short battle with cancer. He was born December 7, 1941
Having gratefully shared his life are his three children: Lisa (Scott) Busack, of Hill City ,S.D, Steve (Michelle) Brown, of Sioux Falls, S.D, and Robert (Kelly) Brown of Kimball, S.D; his brother: Joe (Terry) Brown of Stanford , V.A; and sister-in-law: Dona Brown of Jacksonville, F.L; 9 grandchildren and 8 great- grandchildren of whom he was very proud of ; and many friends made over the years.
There will be a celebration of life at a later date.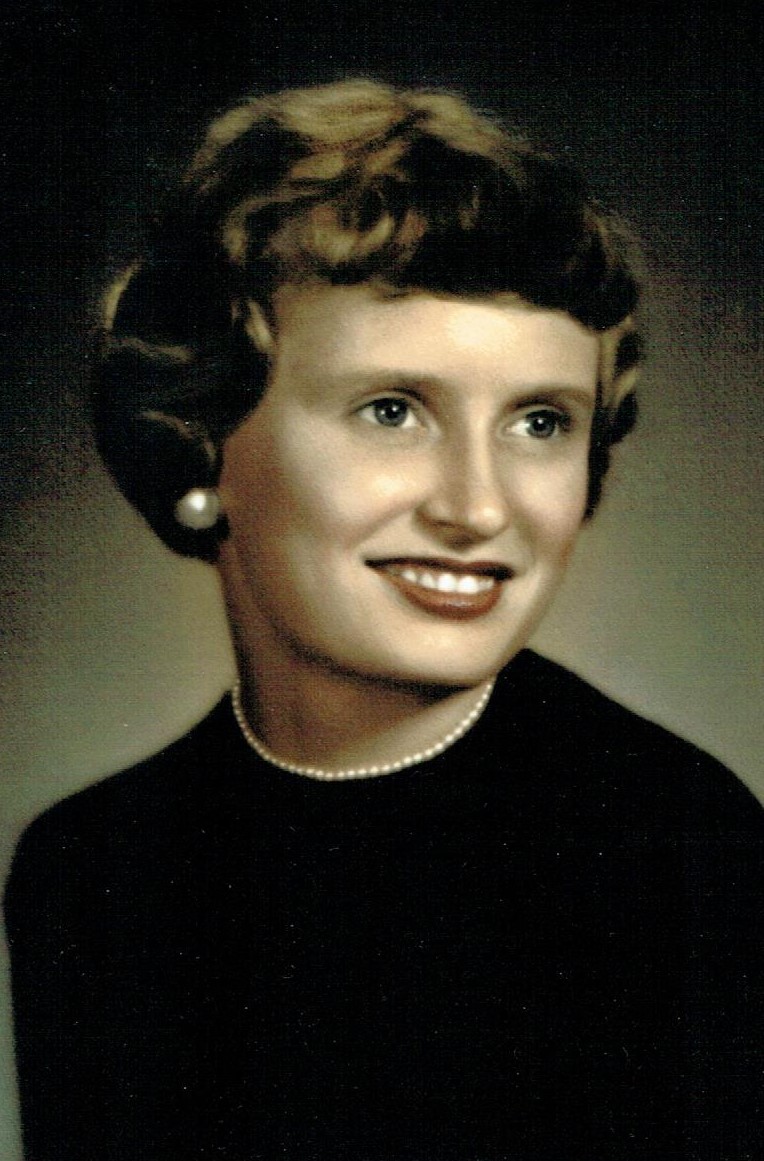 Mary Lou Ament - Share this obit - Print this obit
Mary Lou Ament, 82 of Sioux Falls, South Dakota passed away on Saturday, October 28, 2023 at Dougherty Hospice House. 
Mary Lou was born in Sioux Falls, SD on January 25th, 1941 to Paul and Aileen (MacOmber) Peterson. She married Alvin "Al" Ament on June 25th 1960. They had 4 sons: Michael (deceased), Timothy, Steven (Keri), and Daniel all from Sioux Falls. She adored her 5 grandchildren: Bridgette (Tony) Blisset of Virden, IL, Ian & Aya of CA, Nevaeh & Mariah of Sioux Falls; 1 great grandson: Jonathon of IL. 
Mary Lou enjoyed roller skating, motorcycle riding, camping, knitting and crocheting. She really loved making blankets washclothes to give has gifts and we can't forget all the Christmas decorations she made. She is survived by her two brothers: Lauren & Jerry;  sister: Teresa;  three sons: Timothy, Steven & Daniel; grandchildren: Bridgette, Ian, Aya, Nevaeh & Mariah; great grandson Jonathon.
Visitation will be Thursday, November 2, 5:00 PM - 7:00 PM at Barnett-Lewis Funeral Home. A Funeral Service will be Friday, November 3, 10:30 AM at Barnett-Lewis Funeral Home.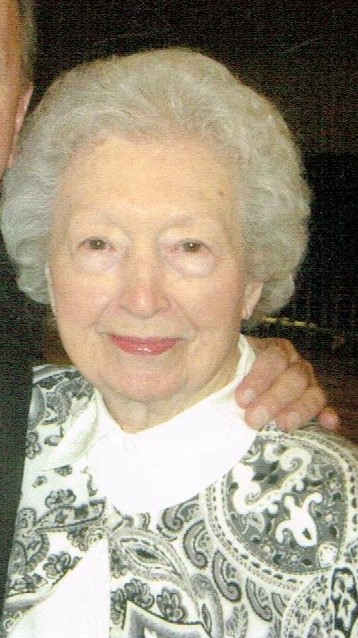 Geraldine Zimmer - Share this obit - Print this obit
Geraldine Zimmer, 98, died Friday, October 20, 2023 at Lyon Specialty Care in Rock Rapids, IA. She was born on December 28, 1924 to John and Lizetta (Kuhl) Zimmer in Granite, IA. She was the seventh of ten children.
Geraldine attended a one room school in rural Granite, IA, and attended St. Mary's High School in Larchwood, IA, graduating in 1943. She started work as a switchboard telephone operator at Northwestern Bell Telephone Co in Sioux Falls, SD, in June 1943 and retired in December 1983 after almost forty-one years of service. Geraldine was a long time member of the Telephone Pioneers Organization. She was also a volunteer for Meals on Wheels for five years. Geraldine was a long time member of St. Joseph Cathedral Church and in later years she attended St. Therese Catholic Church.
After her father passed away in 1962, she cared for her aging mother and a disabled sister in her home until their deaths.
Geraldine enjoyed traveling to Arizona to visit family and the "snow birds" in the winter. She also loved to vacation in Florida with her sister, Florence. She also visited New York with her friends.
Geraldine was preceded in death by her parents, John and Lizetta Zimmer, and her siblings, Evelyn Halverson, Bernice Hanson, Veronica Jensen, Mary Sechser, Florence Budde, Darlene Nelson, and Patricia, John and Ray Zimmer. She will be lovingly remembered by her thirty-five surviving nieces and nephews.
Visitation will begin Friday, October 27th at 5:00pm at Barnett Lewis Funeral Home with a Scripture Vigil following at 7:00pm. The Mass of Christian Burial will be on Saturday, October 28th, at 10:30am at St. Therese Catholic Church. Memorials may be directed to either St. Joseph Cathedral or St.Therese Church.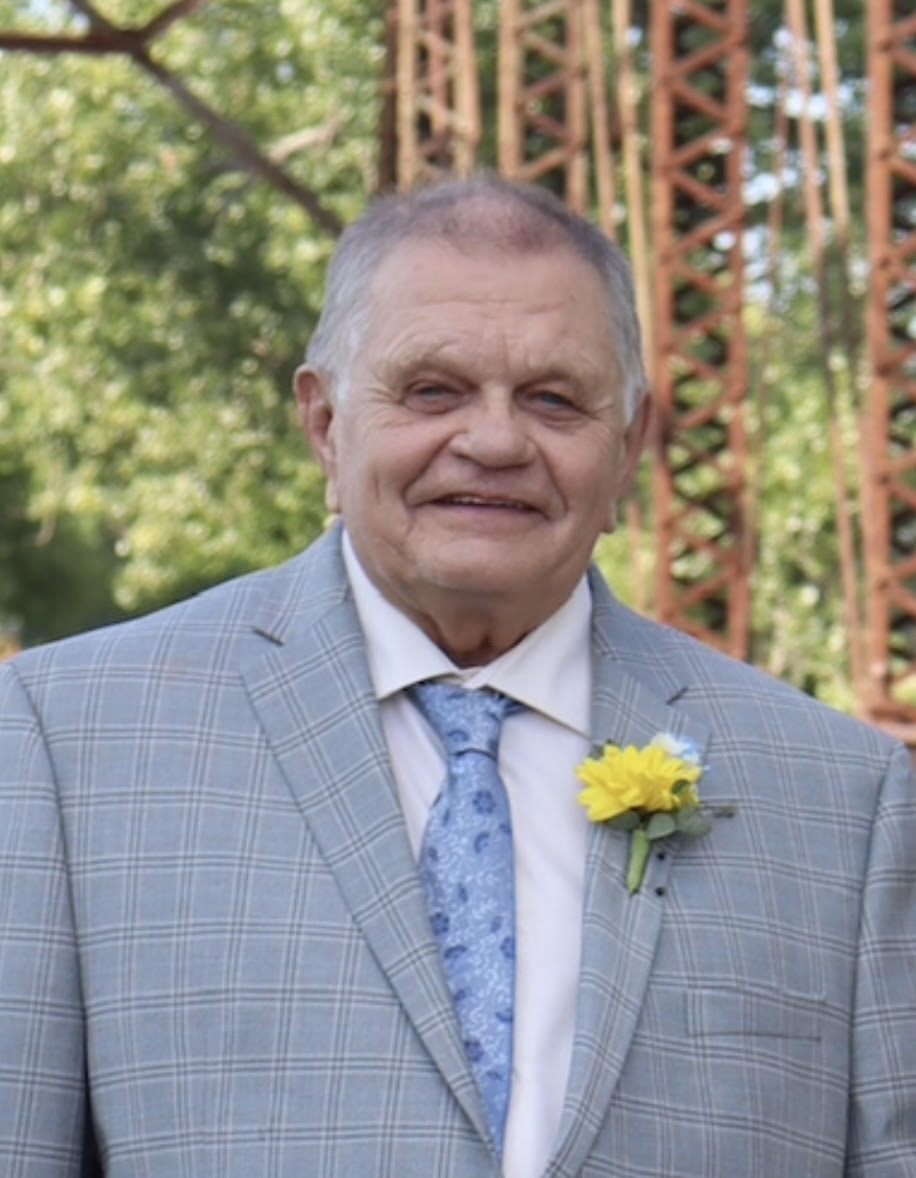 LauVerne "Vern" Arden Offerdahl - Share this obit - Print this obit
LauVerne "Vern" Arden Offerdahl, 72, of Sioux Falls, SD passed away peacefully on Thursday, October 12, 2023, surrounded by his loving family. He was born on October 23, 1950, to Lawrence and Lorraine (Johnson) Offerdahl in Hawarden, IA.
Vern grew up in rural Alcester where he attended school and helped on the family farm. He later served in the South Dakota National Guard as a medic and was proud of his service during the Black Hills flood of 1972. For more than a decade, Vern owned and operated the Phillips 66 service station in Beresford, SD. He spent the remainder of his career in property management and maintenance until retiring in January 2023.
Unable to sit still for long, he recently started a maintenance position with Get 'n Go where he endeared himself to both staff and customers who will miss his smile and sense of humor.
Throughout his career Vern worked long days, taking calls at every hour, and showing up to help with a range of requests—some typical, and others stranger than fiction. As a young man, he enjoyed hitting the snowmobile trails in the winter, and camping and boating with family and friends in the Lewis & Clark Recreation Area during the summer months.
He relished his role as Grandpa. Vern and loved spending time with his five grandchildren, four step-grandkids, and four sweet grandpups. He knew their love language and would often show up with pounds of delicious bacon and other treats. Vern also appreciated napping with his beloved cats, watching comedy, sharing (semi-clean) jokes, and playing hand-after-hand of rummy. Of course, no day was complete without a big bowl of ice cream!
Vern was active in the West Side AA Chapter in Sioux Falls for many years where he led meetings, sponsored several fellow AA members navigating recovery, and was always there to lend a helping hand. He was generous and kind, coordinating many fund-raising efforts at the club, offering employment to those in need of work, and just being there when someone needed to talk.
In September 2021, Vern married Kris Skarset on a gorgeous autumn day. The two of them shared a love of animals, particularly cats. You would often find Vern watching a Twins game with Kris in their matching recliners with cats snuggled in their laps. Elsie, Jerry, and Poppy have stayed behind with Kris, but Gus, Heartsy, Zoey, Pepper, and Shady are keeping him company now.
Vern was preceded in death by his mother, Lorraine (Johnson) Offerdahl, father, Lawrence Offerdahl, brother, Lester Offerdahl, niece, Lori Zweifel, and many other dear family members and friends. He is survived by his wife, Kris (Skarset) Offerdahl, daughter, Laura Harris (Pat) and Daniel, Ellie, Joey, and Andrew; son, Brian Offerdahl (Erin) and Tristan, and daughter Holly Peters (Tim); stepson, Roy Aasheim (Aurora), and Tayten and Bentley; and stepdaughter, Misty Taylor (Ryan), and Hayden and Hunter. He also leaves behind two siblings and their spouses, and three nieces and a nephew. They include brother Larry, Offerdahl (Deanna), and children, Nicole, Shelley, and Neal (Lacey); and sister, Lois George (Dennis), and Tracie (Ryan).
A Memorial Service will be held at Barnett-Lewis Funeral Home on Saturday, October 21, 2023, at 10 a.m. with a visitation scheduled from 9-10 a.m. In lieu of flowers, the family requests donations be made to the Sioux Falls Area Humane Society in honor of Vern.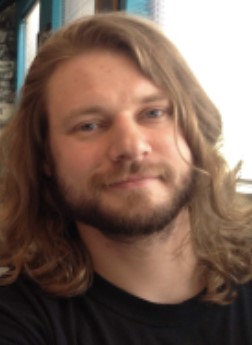 Levi Jean Johnson - Share this obit - Print this obit
God blessed us with Levi on October 7, 1983 and brought him back home October 7, 2023.
Levi will be remembered for his charismatic personality and contagious smile, which took him across the U.S. thru the years as he worked in the service industry and petitioned passionately for causes he believed would make the world a better place.
Levi was a writer, having written Christ Consciousness, a thesis about the creation of life, in purity and wholeness; he was an artist, a musician, and student of foreign language, most recently studying Hebrew and deeply studying the Word of God.
His greatest joy was being a father, living by 2 simple rules: Be kind, and love relentlessly!
Levi is survived by his sons: Tavian Hallstrom and Delyn Kern; his brother: Lucas Johnson (Sioux Falls); mother: Kim Johnson, (Sioux Falls); and father: Dave Krueger (Sioux Falls). Levi was preceded in his death by his brother, Zacharia Johnson, his aunt, Kelly Johnson and his grandmother, Jeannie Johnson.
Visitation will be Friday, October 13, 2023, 10 AM, at Barnett-Lewis Funeral Home with a Funeral Service at 11:00 AM.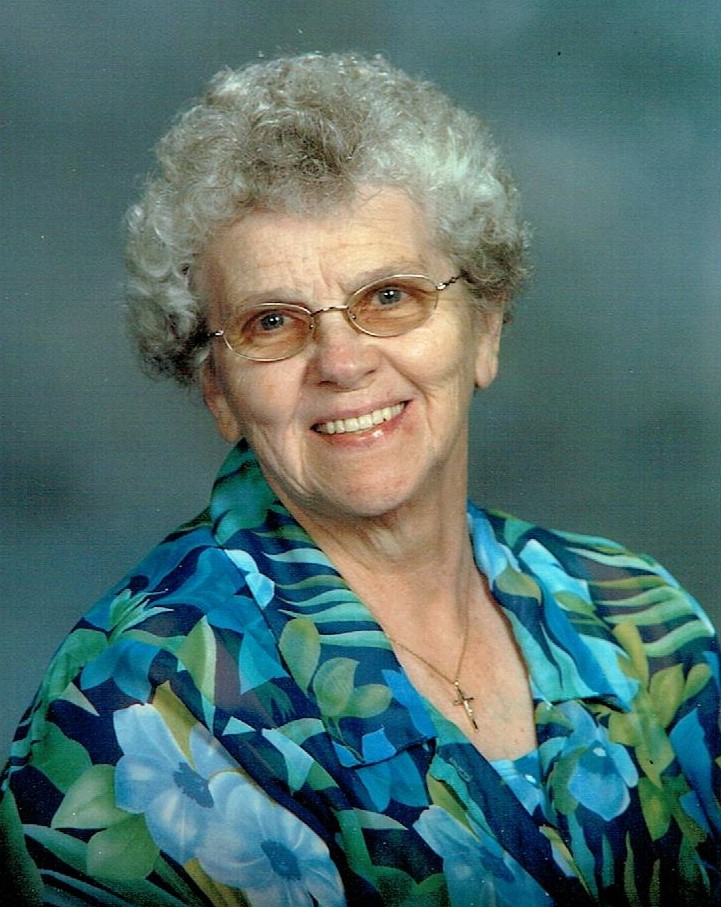 Janet Francine Rebnord Crowe - Share this obit - Print this obit
Janet Francine Rebnord, 88, passed away October 3, 2023 in Sioux Falls, SD. She was born September 27, 1935 in Sioux Falls, SD to Edward and Frances (Conroy) Rebnord. She attended St. Joseph Cathedral School, graduating in 1953. She was joyfully wed to Robert Lee Crowe on June 7, 1954, at St. Joseph Cathedral, she was a lifetime member of Cathedral parish. They had 6 sons, 2 daughters, 14 grandchildren and 27 great-grandchildren with 2 great-great grandchildren expected soon.  
After her family was raised, she worked for SD Home Care and volunteered at St. Vincent DePaul for over 15 years. She loved all the people she met through those years. She loved shopping for bargain items and helping her family in any way she could. Janet loved music and dancing and dabbled in painting and poetry. She had a generous soul and lived her life guided by JOY (Jesus Others Yourself).
After years of declining health her blessed soul passed on to the Kingdom of God.
Janet is survived by her children: Mike (Jean), Wagner, SD, Bob (Kathy), Brandon, SD, Bill, Roger, and Dan all of Sioux Falls, Jeff, Flandreau, SD, Cindy (Jeff), Wyant, Sioux Falls, SD, and Becky (Clarence) Miller - Hardwick, MN; two brothers: Tom (Diane) Rebnord, Duluth, MN and Frank (Judy) Rebnord, Little Falls, MN; and sister-in-law: Betty Rebnord, Sioux Falls, SD. She was preceded in death by husband Robert, her parents, brother Ron, daughter-in-law Brenda and great grandson, Tristan Miller.
Visitation will be Wednesday, October 11, 5:00 PM at Barnett-Lewis Funeral Home with a Scripture Vigil at 7:00 PM followed by the Rosary. Mass of Christian Burial will be Thursday, October 12, 10:00 AM at the Cathedral of St. Joseph.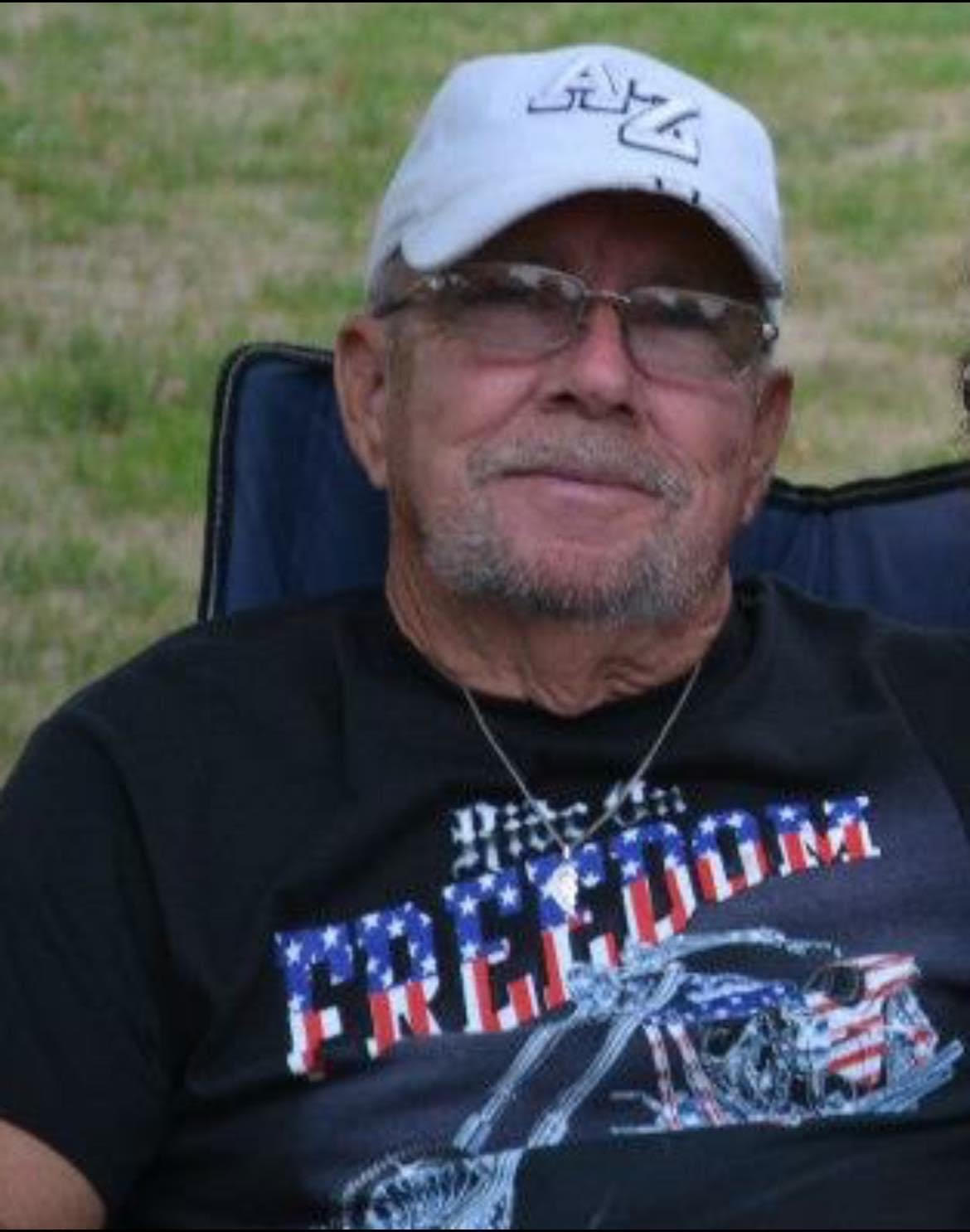 Charles Leroy Williams - Share this obit - Print this obit
Charles Leroy Williams, 78 passed away on October 2, 2023 at the Dougherty hospice house after a tough battle with lung cancer surrounded by love and family. He was the husband of Jennifer Williams, they shared 12 years of marriage together.
Born on June 6, 1945 in Oregon he was the son of Louis and Alice Williams. He worked at Levi Strauss for 35 years as maintenance and retired in 1990.
He enjoyed classic cars and working on them in his free time. He will be remembered for his kind soul and his big heart.
He is survived by his wife: Jennifer Williams; daughter: June Gonzales; nephew: Louis Brockman; grandchildren: Bentley and Ashlynn Leih, and Victoria White Shirt; his step-children: Samantha Leih, Sue Hicks, Shannon Loomis, Michael Holloway and Walter Holloway. He was predeceased by his mother and father, and his step-son, Joe.
The family will hold a celebration of life at a later time. Please send cards and flowers to Jennifer Williams at 1802 West Universal Place Sioux Falls, SD 57104.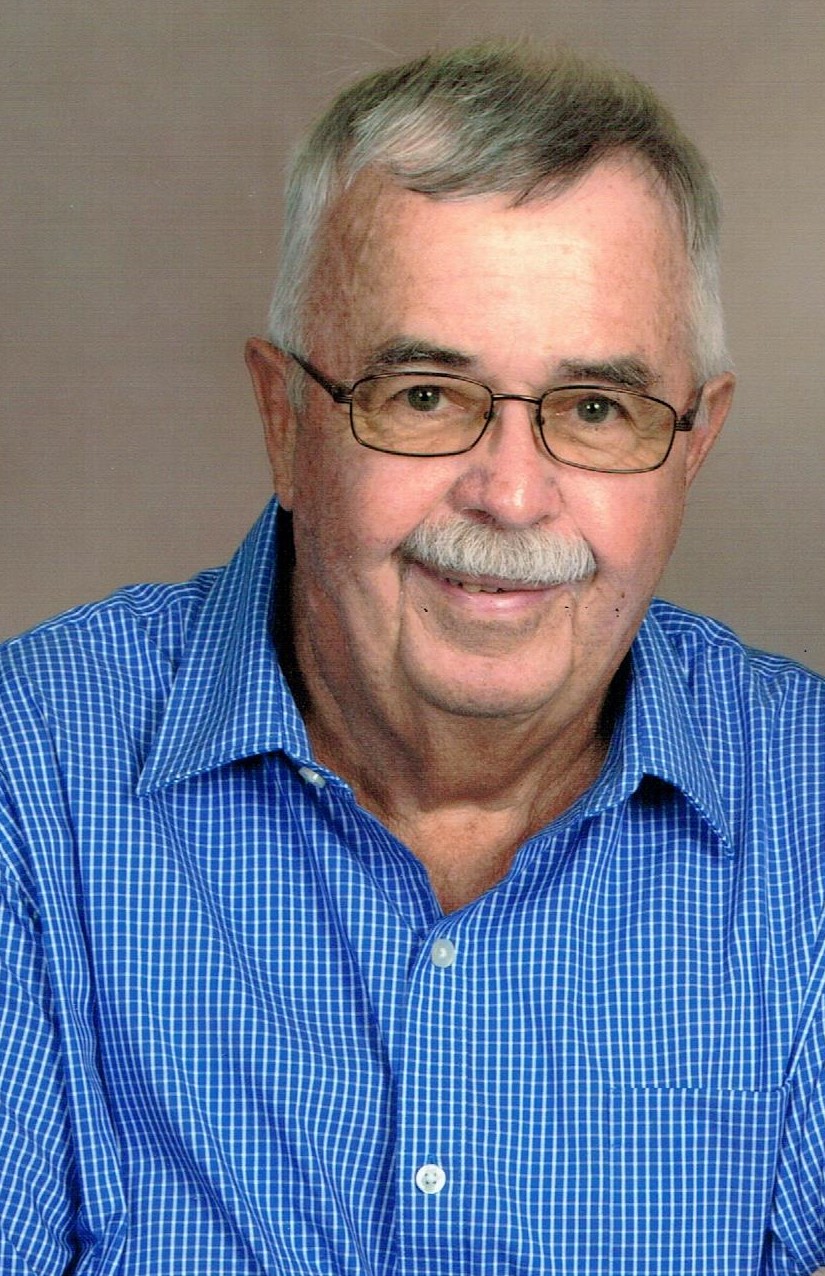 James Gerald Gale - Share this obit - Print this obit
James Gerald Gale of Sioux Falls, South Dakota passed away peacefully in his home on September 5th, 2023 at age 80.
James was born June 3rd, 1943 to Harley Gale and Mary (Loretta) Hevern-Gale. He graduated from Saint Joseph Cathedral High School in 1961. He served in The United States Air Force as an Airman Basic in February 1962, stationed at Lackland Air Force Base in Texas.
Jim married Dorothy Faye Lampson on August 10, 1963 and they just celebrated their 60 year Anniversary. They had 3 children; Jeff, Jill and Jodi.
He had a very successful career at the United States Post Office for 35 years until he retired at the age of 55. He and his wife enjoyed being snowbirds in Arizona for 16 years.
James was a devoted husband, father, grandfather and great-grandfather. He loved watching his kids and grandkids ballgames. He was an avid golfer and was the President of the golf league during his time at Highlands at Brentwood in Mesa, Arizona. He also enjoyed fishing and reading.
One of his most treasured memories was the family tradition of gathering together at a lake house which began in 1976 and continued for over 26 years at Woodlawn Resort in Minnesota.
Left to cherish his memories are his wife: Dorothy Faye Gale of Sioux Falls; children: Jeff Gale (Vicki) of Albuquerque, NM, Jill Gerry (Shawn) of Sioux Falls, SD, and Jodi Gale (Shane) of Alexandria, SD; grandchildren: Amber Riedel (Peter) of Globe, Arizona, Caleb Schauer of Sioux Falls, SD, Jakob Gale of Albuquerque, NM, Alexander Brittingham of Chandler, AZ, Carlee Albers of Sioux Falls, SD, Kyria Clarke (Michael) of Albuquerque, and Katrina Pool (Josh) of Avon, IN and 5 great-grand children.
Visitation will be Tuesday, September 12, 10:00 AM at St. Lambert Church with a Mass of Christian Burial at 11:00 AM. The Mass will be live streamed at https://www.youtube.com/channel/UCCQA0aRGXFJCisf6-iGV7lg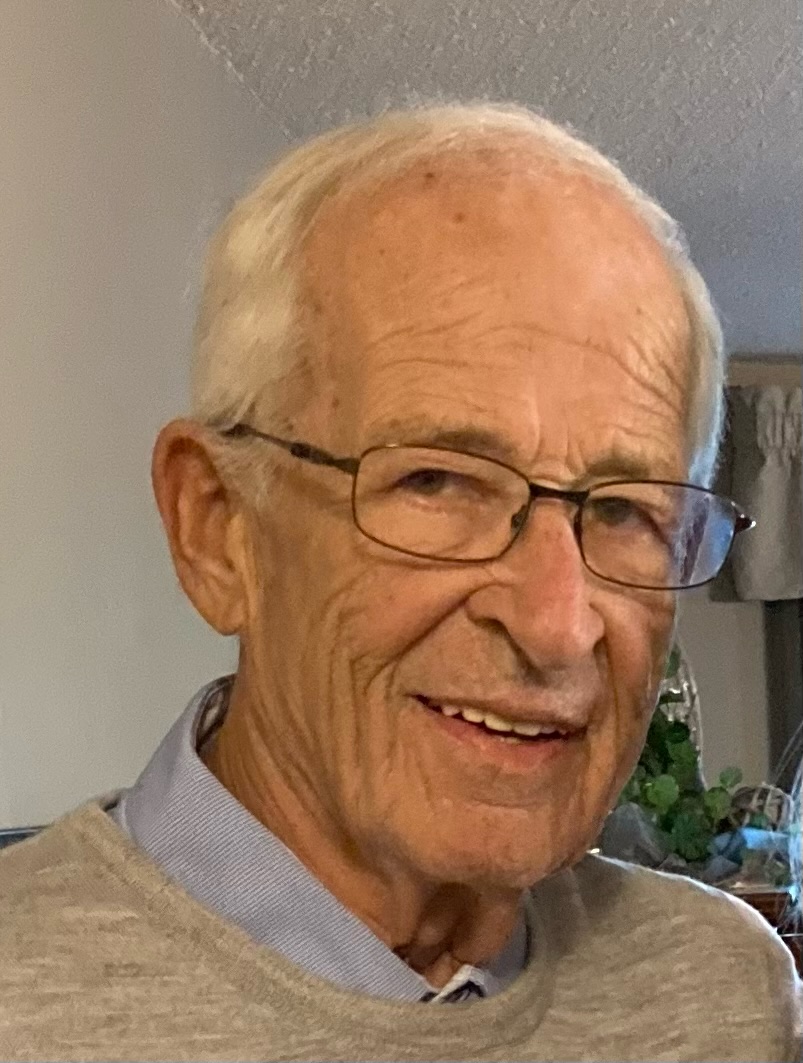 David James Bonacker - Share this obit - Print this obit
David James Bonacker of Sioux Falls, SD, passed away peacefully in his home surrounded by family on September 3rd, 2023, at age 76.
Visitation will be Sunday, September 10, 2:00 PM with a Scripture Vigil at 4:00 PM at Barnett-Lewis. Mass of Christian Burial will be Monday, September 11, 10:30 AM at Holy Spirit Catholic Church.
  David James Bonacker was born December 31st, 1946, to Orville and Mildred Bonacker. He graduated from Washington High School in 1964 and got his bachelor's in social sciences at the University of South Dakota-Springfield in 1969. He served in the military from 1969 to 1971, stationed at the Fort Jackson base in Columbia, South Carolina, serving in the dental unit.
David married the love of his life, Patricia Lanners, on August 12th, 1967, and they recently celebrated 56 years together. They had three children: Laura, Lisa, and Matthew.
He had a very successful career in insurance sales starting in 1972. He worked for many insurance groups, beginning with Lund Insurance, and ending with the National Catholic Society of Foresters( now known as 1891 Financial Life) as the Regional Sales Director until retiring in 2022. He was also a Board Director with the NCSF from 1990-2022, Regional Manager of Hickory Farms from 2014-2022, and the Director of Facilities at Advertising Arts from 2015-2023.
  David was one of a kind; he loved spending time with family and friends and would make new friends anywhere he went. He loved to help people with projects, and if he didn't know how to do it himself, he "knew a guy." He enjoyed annual family vacations to Lake Pactola in the Black Hills and going to the Black Hills Corvette rally. They also enjoyed taking cruises and trips to Europe. He looked forward to his annual trip to Acapulco, Mexico, with Pat and all the friends they had met. He loved watching the Kansas City Chiefs, racing, playing cards, tending to his garden, and meeting with his morning coffee crew.
  Grateful for sharing his life are his wife: Pat; daughters: Laura (Darin) Schuldt, Lisa (John) Meyer; son: Matthew (Angel) Bonacker; grandchildren: Sam, Noah, and Luke Schuldt, Lauren Meyer, Sydney Bonacker, Zaya, and Zane Rollag; siblings: Carole Flanagan, DeeAnn (Bill) Stevens, Sue (Joe) Mertes, John (Lavinia) Bonacker of Wausau, WI, Mary (JR) Wiese of Conway, Arkansas; in-laws: Betty Feldhaus of Broomfield, CO, Bonnie (George) Saxton of Centennial, CO, Linda (Bob Lund) Marquardt of Cortez, FL and Patty Lanners of Hurricane, UT; and many well-loved nieces and nephews. He was preceded in death by his parents: Mildred and Orville Bonacker; Pat's parents: Angela and Nicholas Lanners; and brothers-in-law: Larry Lanners, Leo Flannagan, and Jerry Feldhaus.