Current Services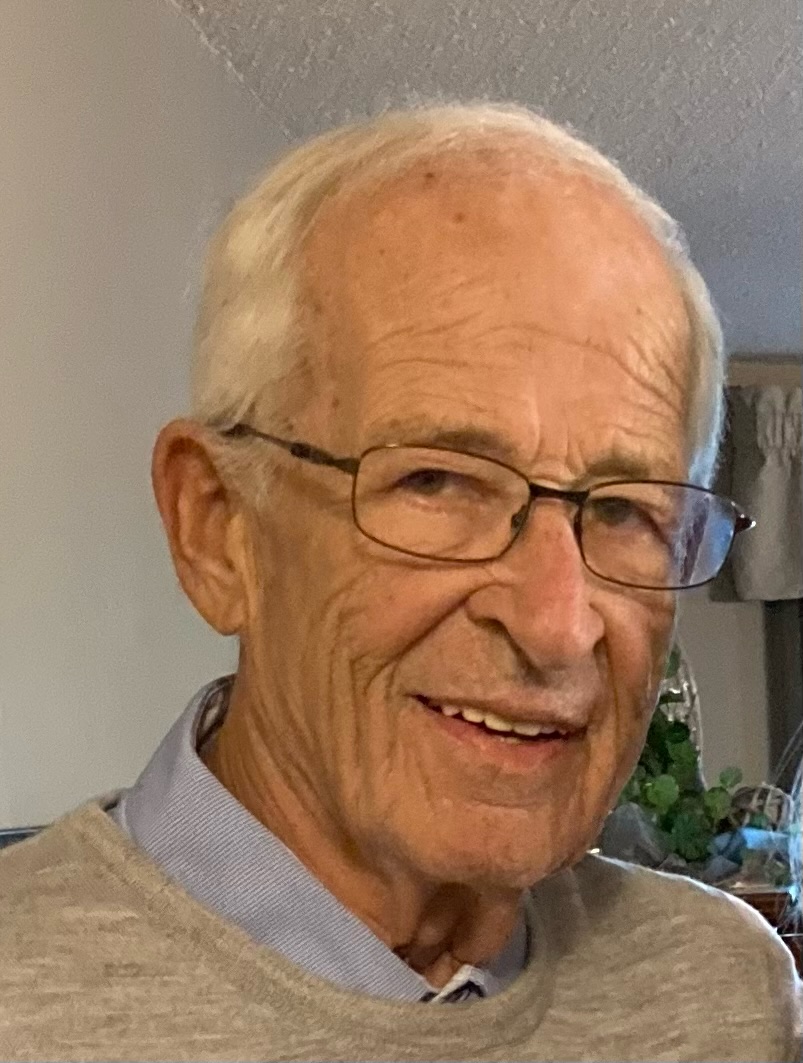 David James Bonacker
09-03-2023
David James Bonacker of Sioux Falls, SD, passed away peacefully in his home surrounded by family on September 3rd, 2023, at age 76.
Visitation will be Sunday, September 10, 2:00 PM with a Scripture Vigil at 4:00 PM at Barnett-Lewis. Mass of Christian Burial will be Monday, September 11, 10:30 AM at Holy Spirit Catholic Church.
  David James Bonacker was born December 31st, 1946, to Orville and Mildred Bonacker. He graduated from Washington High School in 1964 and got his bachelor's in social sciences at the University of South Dakota-Springfield in 1969. He served in the military from 1969 to 1971, stationed at the Fort Jackson base in Columbia, South Carolina, serving in the dental unit.
David married the love of his life, Patricia Lanners, on August 12th, 1967, and they recently celebrated 56 years together. They had three children: Laura, Lisa, and Matthew.
He had a very successful career in insurance sales starting in 1972. He worked for many insurance groups, beginning with Lund Insurance, and ending with the National Catholic Society of Foresters( now known as 1891 Financial Life) as the Regional Sales Director until retiring in 2022. He was also a Board Director with the NCSF from 1990-2022, Regional Manager of Hickory Farms from 2014-2022, and the Director of Facilities at Advertising Arts from 2015-2023.
  David was one of a kind; he loved spending time with family and friends and would make new friends anywhere he went. He loved to help people with projects, and if he didn't know how to do it himself, he "knew a guy." He enjoyed annual family vacations to Lake Pactola in the Black Hills and going to the Black Hills Corvette rally. They also enjoyed taking cruises and trips to Europe. He looked forward to his annual trip to Acapulco, Mexico, with Pat and all the friends they had met. He loved watching the Kansas City Chiefs, racing, playing cards, tending to his garden, and meeting with his morning coffee crew.
  Grateful for sharing his life are his wife: Pat; daughters: Laura (Darin) Schuldt, Lisa (John) Meyer; son: Matthew (Angel) Bonacker; grandchildren: Sam, Noah, and Luke Schuldt, Lauren Meyer, Sydney Bonacker, Zaya, and Zane Rollag; siblings: Carole Flanagan, DeeAnn (Bill) Stevens, Sue (Joe) Mertes, John (Lavinia) Bonacker of Wausau, WI, Mary (JR) Wiese of Conway, Arkansas; in-laws: Betty Feldhaus of Broomfield, CO, Bonnie (George) Saxton of Centennial, CO, Linda (Bob Lund) Marquardt of Cortez, FL and Patty Lanners of Hurricane, UT; and many well-loved nieces and nephews. He was preceded in death by his parents: Mildred and Orville Bonacker; Pat's parents: Angela and Nicholas Lanners; and brothers-in-law: Larry Lanners, Leo Flannagan, and Jerry Feldhaus.