Current Services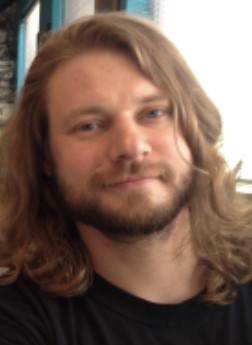 Levi Jean Johnson
10-07-2023
God blessed us with Levi on October 7, 1983 and brought him back home October 7, 2023.
Levi will be remembered for his charismatic personality and contagious smile, which took him across the U.S. thru the years as he worked in the service industry and petitioned passionately for causes he believed would make the world a better place.
Levi was a writer, having written Christ Consciousness, a thesis about the creation of life, in purity and wholeness; he was an artist, a musician, and student of foreign language, most recently studying Hebrew and deeply studying the Word of God.
His greatest joy was being a father, living by 2 simple rules: Be kind, and love relentlessly!
Levi is survived by his sons: Tavian Hallstrom and Delyn Kern; his brother: Lucas Johnson (Sioux Falls); mother: Kim Johnson, (Sioux Falls); and father: Dave Krueger (Sioux Falls). Levi was preceded in his death by his brother, Zacharia Johnson, his aunt, Kelly Johnson and his grandmother, Jeannie Johnson.
Visitation will be Friday, October 13, 2023, 10 AM, at Barnett-Lewis Funeral Home with a Funeral Service at 11:00 AM.