Archived Services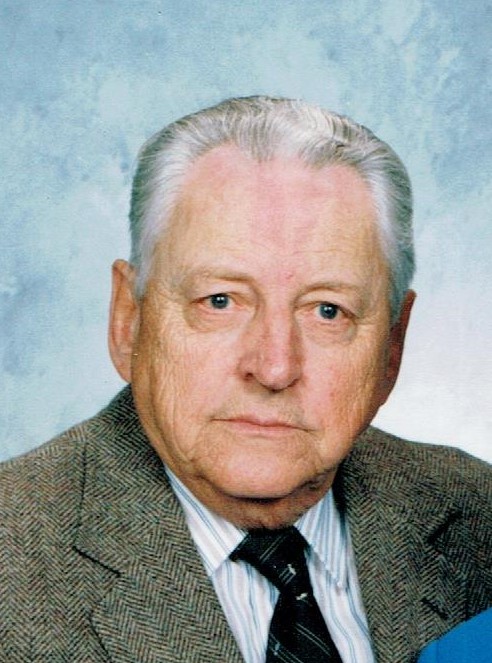 Orlene Ordell Brende
06-18-2022
Orlene Ordell Brende passed away peacefully Saturday, June 18, 2022 at Good Samaritan Center in Sioux Falls.
Orlene Ordell Brende was born May 26, 1926 to Torsten Brende and Louise Wold in Dell Rapids, SD. He attended school in Baltic and graduated from Baltic High School in 1944.    
Orlene entered the US Navy on October 26, 1944 and served during World War ll. He worked as a signal man. He was honorably discharged as a Seaman, 1st Class in July, 1946.
Orlene married Barbara Baker June 1, 1948 in Sioux Falls. He worked at Morrell's, then worked in construction before he started Brende Construction.  Orlene was a gifted craftsmen and gave meticulous attention to his projects; he took great pride in the homes he built, furniture and remodeling. He built many homes in Sioux Falls, especially in the Hilltop area in the early years. Orlene and Barbara lived in a home he built for them for 60 years. His sons Larry and David worked alongside their father until he retired.  
Orlene and Barbara were charter members of St. Lambert's Parish and members of St. Therese Parish. He belonged to the VFW, American Legion and Knights of Columbus.
Orlene enjoyed camping, boating and fishing with his family. He also loved playing cards with family and friends.  
Orlene was a loyal friend to many, making time to visit friends and relatives in nursing homes. He would take many of his friends that could no longer drive for coffee, lunch or dinner at the American Legion. He will be greatly missed by his family and all that were blessed to know him.       
Grateful for sharing his life are his wife, Barbara; his children JoAnn (Paul) Christenson; Larry (Mary) Brende; David (Lori) Brende; seven grandchildren, Melissa (Mike) Ormseth, Emily (Mike) Smedsrud, Nathan Brende, Patrick Brende (Mark Hofberg), Jessica (Ryan) Bickett, Samantha (Derek) Locke, Austin Brende and 9 great-grandchildren. Orlene was preceded in death by his parents, brother Joe and sisters Lillian Wilson and Marilyn Brende.  
Visitation will be Thursday, June 23, 5-7 PM at Barnett-Lewis Funeral Home with a prayer service to follow. Mass of Christian Burial will be Friday, June 24, 10:30 AM at St. Lambert's Church.