Archived Services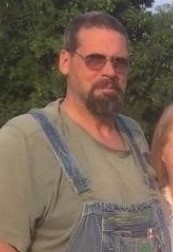 Glenn "Scott" Nisich
07-03-2022
Glenn "Scott" Nisich passed away July 3, 2022 in Sioux Falls. He was born May 7, 1965 in Watertown to Glenn and LaVonne (Popham) Nisich.
Scott was a loving significant other to Cindie, Dad, Grandpa, Brother and Uncle. He especially loved his Grankids.
Scott is survived by significant other: Cindie Nisich; son: Zachery (Zach) Nisich; Christy Buseman; Rusty Buseman; Michelle Morrison; Michael Gross (Savanah); 13 grandchildren; and his trusting and loyal dogs and pot belly pigs. He is also survived by his siblings: Char (Rod) Fritz, Cindy Colquitt, Kathy (Frank) Milliron, Karla (Dan) Karst and Terry Nisich Sr; and several nieces, nephews, and grand nieces and nephews. He was preceded in death by his grandparents: Leo and Mable Popham; George and Fern Nisich; his parents; sister: Cherry Nisich; and a nephew: John Styles II.
Visitation will be Friday, July 8 from 5:00 PM - 8:00 PM at Barnett-Lewis Funeral Home.