Archived Services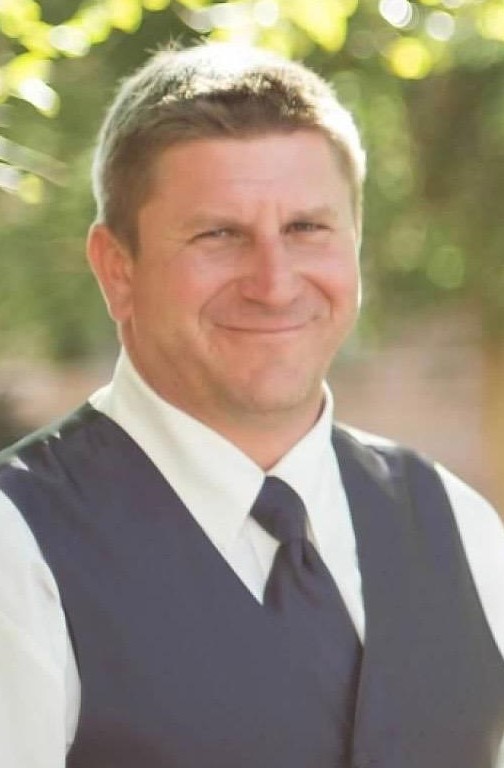 Jason Earl Kruger
07-26-2022
Jason Kruger, 49, of Sioux Falls, SD, passed away unexpectedly at his residence on July 26, 2022.
Jason was born on July 7, 1973, to Gary and Phyllis (Uhrich) Kruger in Sioux Falls, SD. After graduating from Lincoln High School in 1992. He went on to study English at University of South Dakota. Jason's greatest accomplishments in life are his children, who he was fully dedicated to. Then in 2013 he met and married his best friend, Rebecca Corbin.
Jason was a hard worker and found great pride in his work. He enjoyed the camaraderie with his colleague at JJ Concrete. For the past decade Jason found his passion for the value of quality water and his second family with EcoWater Systems of Sioux Falls.
Jason loved literature and poetry and was an avid reader and enjoyed writing. He was a devoted father and cherished spending quality time with his children, especially watching Autumn as she marched and Devon and Autumn's play productions. Jason enjoyed working outside in his yard and the idea of grilling. Jason had a great love for music and was a passionate Raiders fan.
Jason meant a lot to a lot of people. He impacted the lives of those he loved. He enjoyed sharing his love of music and reading with his nieces and nephews. Jason loved spending time with his father especially their many fishing trips. Jason's mom spent countless hours with him, teaching him great life skills.
Jason is survived immediately by his loving wife: Rebecca; children: Alexis, Devon and Autumn; mother, Phyllis; brother: Chad, along with many other loved and cherished family and friends. He is preceded in death by his father, Gary Kruger.
In lieu of flowers, donations may be directed to the family to help unexpected funeral expenses.
Memorial Service will be Monday, August 1, 11:00 AM at Hilltop United Methodist Church.