Archived Services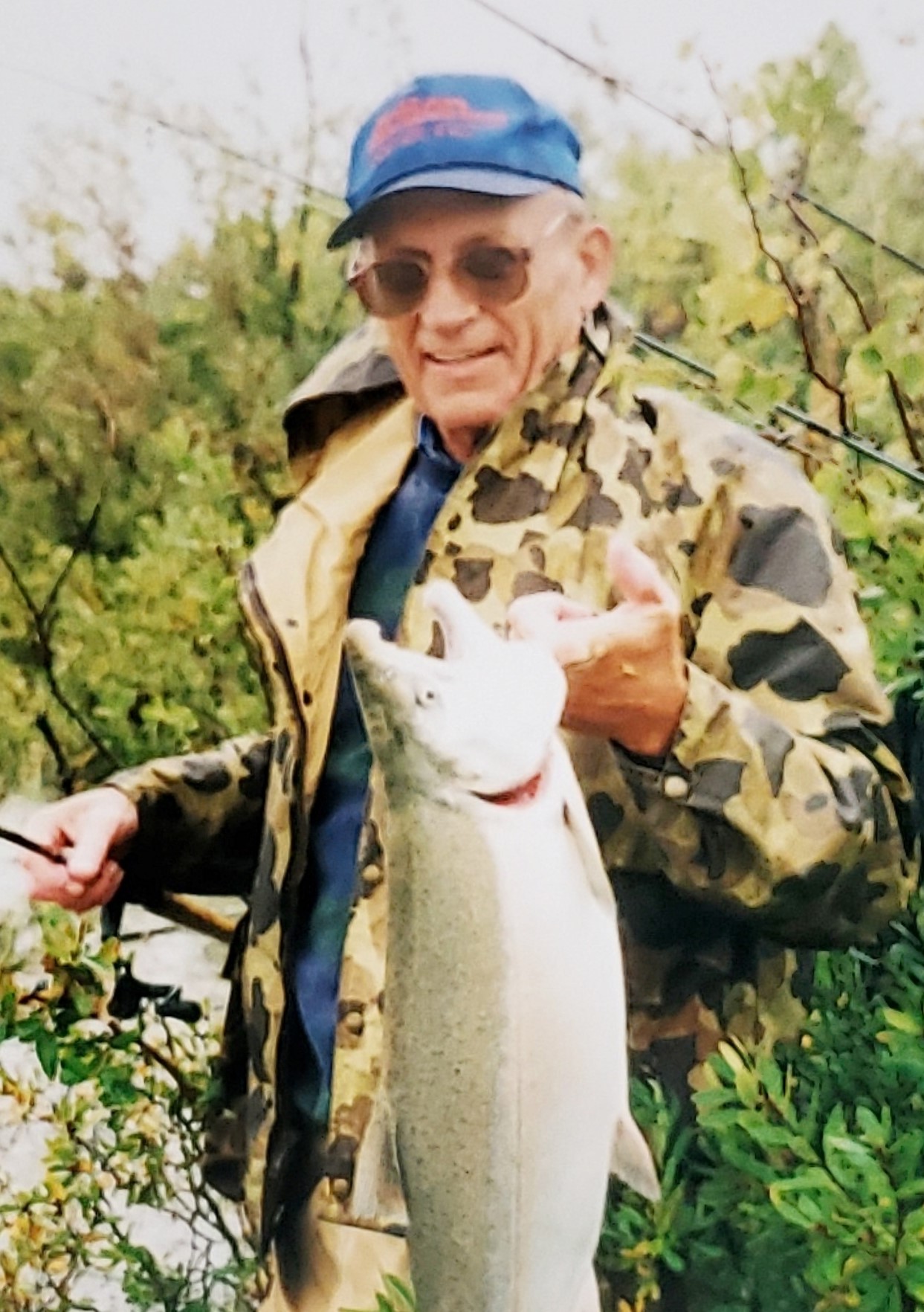 Dennis "Denny" Wayne Dossett
08-18-2022
Dennis "Denny" Wayne Dossett, age 85, of Sioux Falls peacefully passed away on Thursday, August 18, 2022, after a lengthy battle with cancer. Denny was grateful to have spent his last months of life in the comfort of his own home and lovingly surrounded by family.
On July 8, 1937, Denny was born to Harriett and Morris Dossett in Montrose, SD. He attended school in Madison, SD and after graduation, joined the United States Navy in July 1956. It was with the Navy that Denny had the opportunity to travel the world while aboard the USS Kearsarge. He spent most of his service in Japan and completed his Naval career four years later in July of 1960.
Denny met the gorgeous and vivacious Reda Rae shortly after leaving the service. They dedicated their lives to each other on December 21, 1962, in Madison, SD and went on to raise five children in the home they built together in Sioux Falls, SD. Summers were spent camping at local lakes and playing anyone who dared challenge Denny to a game of cribbage! Denny and Reda were also active Elks Lodge members and devoted many Saturday nights to cutting a rug on the dance floor.
After dedicating time to working for Frito Lay and Kitty Clover Potato Chips, Denny retired and later joined the Franklin Food Market family. However, his pranks and relentless teasing of coworkers likely made the Haggar family question why they hired the man in the first place!
After Reda's passing and leaving Franklin Foods, Denny loved to spend free time with long-time friends Ronny Lunde and Doug Verschelde and the three of them would frequent the local Legion to catch up with others on Saturday afternoons. Denny joined East Side Lutheran Church and attended services with family, including Ronny, and took pride in his devotion to the Christian faith.
Denny was an avid hunter and fisherman and spent many years in the field or on the lake with his children, nephews, grandchildren, and of course, his beloved hunting dogs. His roasted duck and homemade stuffing were well-known favorites at the family table, along with his preparation of walleye, goose, and pheasant. Reda always complimented his cooking with her highly sought-after baked goods.
Grateful for having shared Denny's life are his children: David (Sally) Dossett, Liz Jandl (and partner Russ Haley), Steven (Valerie) Dossett, Kimberly (Robert) Johnson, and Cullen Dossett (and partner Lirae Bergjord); brother: Greg Dossett; and sisters: Sheila Quinn, Cindy (John) Gonnella, and Kay Dossett. Denny also cherished time spent with nieces, nephews, grandchildren, and great-grandchildren. He is preceded in death by his parents Harriett and Morris Dossett, wife Reda Dossett, son, David Dossett, brothers, Terry and Jerry Dossett, and great-granddaughter, Breeanne Gaffin.
Friends and family are encouraged to come together to honor Denny on Tuesday, August 30, 2022, at East Side Lutheran Church. We will gather for a visitation at 10 a.m. and a Funeral Service at 11 a.m. to celebrate the loyalty, friendship, and laughter he brought to so many of us.