Archived Services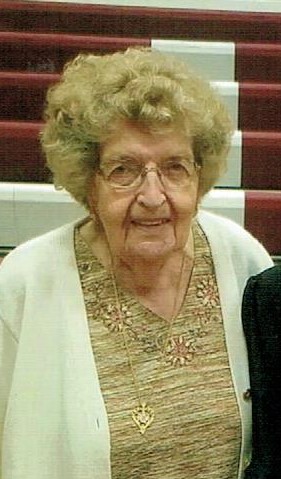 Beverly Jean Johnson
09-10-2022
In Loving Memory
Beverly J. Johnson
Born: October 2nd, 1934 in Garretson, SD
Passed: September 10th, 2022 at Ava's House, Sioux Falls, SD
It is with the deepest sadness that we mourn the passing of Beverly (Bev) Johnson. She passed away peacefully in her sleep the morning of Saturday, September 10th, after a recent decline in health, at the age of 87.
Bev led a rich and fulfilling life from very early on. As the only child of Elsie and Arthur Bealu, she graduated from Nettleton College in 1952 at the age of 18. She then married Raymond Johnson, and together, had 3 children; Julie, Michael, and Steven. She worked for Sears for much of her adult life, and retired after 33 years. When she was not socializing with her family and providing them with fresh Lefse or warm cookies, her passion was painting and sewing. Intricate quilts, clothing, and painted ceramics, all exquisitely detailed, could always be found within arm's reach. She was always happy to share her accomplishments in the form of gifting her creations to others, in hopes they would bring others the same joy it brought her creating them.
Bev was nothing short of an amazing person, with an even stronger impact on the lives of those she touched. She was always there when others needed a helping hand, even to a fault. She was loved by many, and respected by countless more. She was the definition of family. All families have ties. And while relationships within family can be ever shaky, Bev was always the glue that held family together, and built new bridges where old burned. She accomplished not by trying, but by caring. Her door was always open, and a warm invitation always extended. Even as she lost some of her mobility, she always made it a point to go out of her way to show her family she cared.
She was preceded in death by parents, Elsie and Arthur Bealu, and ex-husband, Raymond Johnson. She is survived by her children (and spouses): Michael & Sarah Johnson, Steve Johnson, and Julie Johnson; grandchildren (and spouses): Shawntel & Steve Schwartz, Michael & Amber Johnson, Deborah & Andrew Shaw, Kenny Johnson, and Adam Sauer; great grandchildren: Ezra, Tristin, Tyler, Aadin, Serenity, Gavin, Lucas, Keira, Jordyn, Mason, Jordan, James, and Abigail.
To say that she will be missed does not do her departure justice. The world has lost a great woman. May she rest in peace, and be loved for all time.
Visitation with family present will be Friday, September 16, 2022 5 PM - 8 PM at Barnett-Lewis Funeral Home.