Archived Services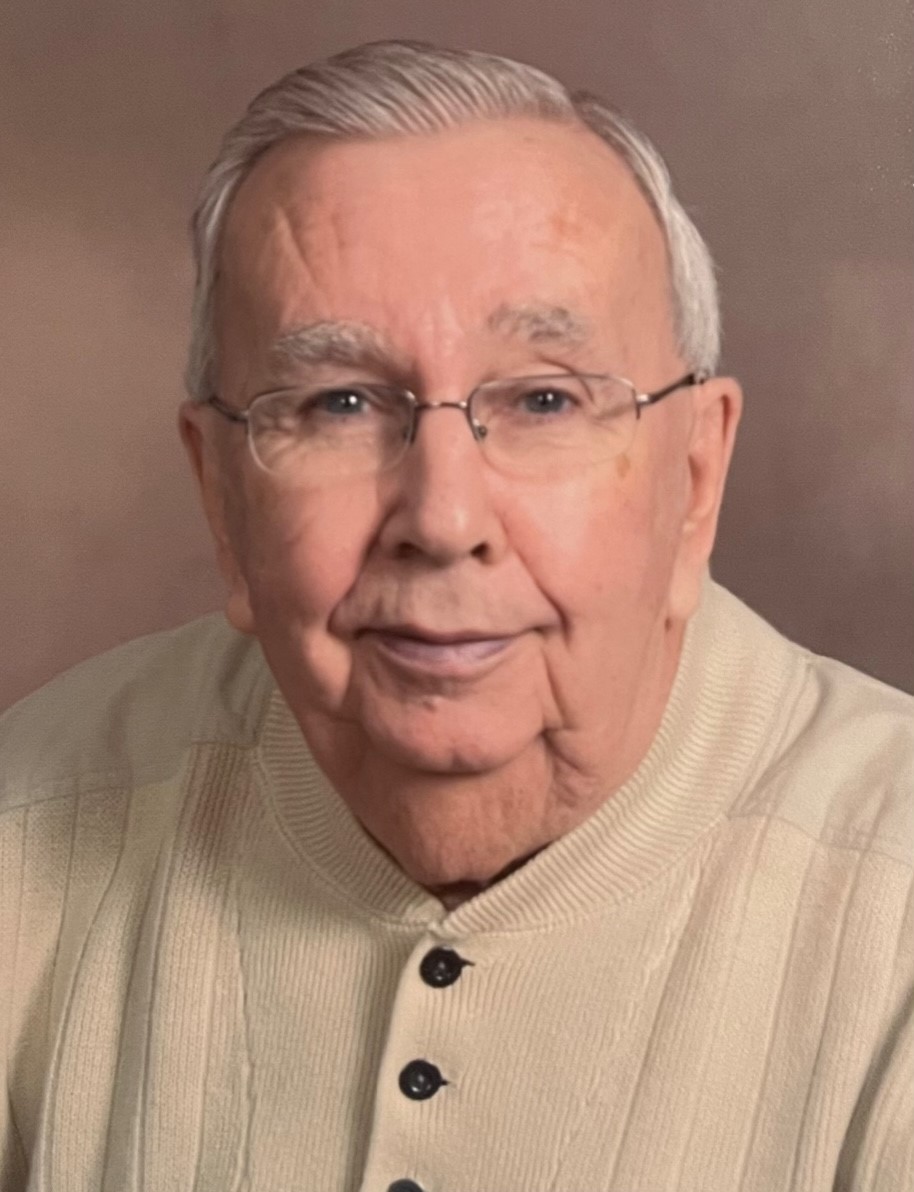 William "Bill" Rogers
11-15-2022
William "Bill" Allen Rogers, age 84 passed away peacefully in his sleep on November 15, 2022 at Prairie Estates Care Center in Elk Point, SD. Bill was born on March 8th, 1938 in Parker, SD to William and Lilly (Allen) Rogers. He was raised on a farm in the Parker area and at the age of 17 joined the U.S. Air Force. He completed his basic training at Parks AFB in Dublin, CA. He was then trained as a radar operator at Keesler AFB in Biloxi, MS. Bill then served as a radar operator in Goose Bay Labrador and Traverse City, MI after which he was honorable discharged in December 1957.
Bill was united in marriage on June, 13th 1959 to Rose Mary Gossman at St. Stephens Catholic Church in Bridgewater, SD. He began his long career as a Ford parts man in December 1959. Starting at Sioux Ford then Ben-Hur Ford and retiring March 8th, 2013 from Sioux Falls Ford. Worked briefly at Sweetman Construction as procurement administrator in early 1970's.
Bill loved to pheasant and deer hunt and it was that which drew him to central South Dakota where he bought a small two bedroom home on 20 acres of land in Gann Valley, SD in July 1995. With some tender loving care his place turned into a weekend sanctuary where he could get away from the city. It was lovingly called "The Gann" by all and it was a home base for many hunting trips, annual summer family reunions and a wonderful place where many fond memories were formed.
Grateful for having shared his life are his wife: Rose Mary; 5 children; 11 grandchildren; and two great-grandchildren: Scott (Diana) Rogers, Bob (Kristin) Rogers, Cindi (Dann) Grevlos, Paul (Jill) Rogers, Nichole Gjoraas friend Tim Winterfeld. Grandchildren: Jason (Jena) Rogers, Monica (Jeb) Vavak, Will Rogers, Aimee (Andy) Kokenge, Brett and Conor Grevlos, Nick (Alysia) Rogers, Kelsey Rogers, Alexis (Riley) Key, Kia and Kaden Gjoraas; great-grandchildren: Elliott Rogers and Ryan Rogers; sister: Joan (Jerry) Brown; and numerous nieces and nephews. He was preceded in death by his parents William and Lilly and two sisters and brothers-in-law: Gladys (Pete) Begeman and Delores (Ralph) VanGelder.
Visitation will be at Barnett-Lewis Funeral Home Tuesday November 22nd at 5:00 PM with a Scripture Vigil at 6:30. Mass of a Christian Burial will be November 23rd, 11:00 AM at St. Lambert Catholic Church. Private burial service with immediate family members Bridgewater Catholic Cemetery.
In lieu of flowers, memorials to St. Lambert Catholic Church or Gann Valley Volunteer Fire Department, Gann Valley, SD.