Archived Services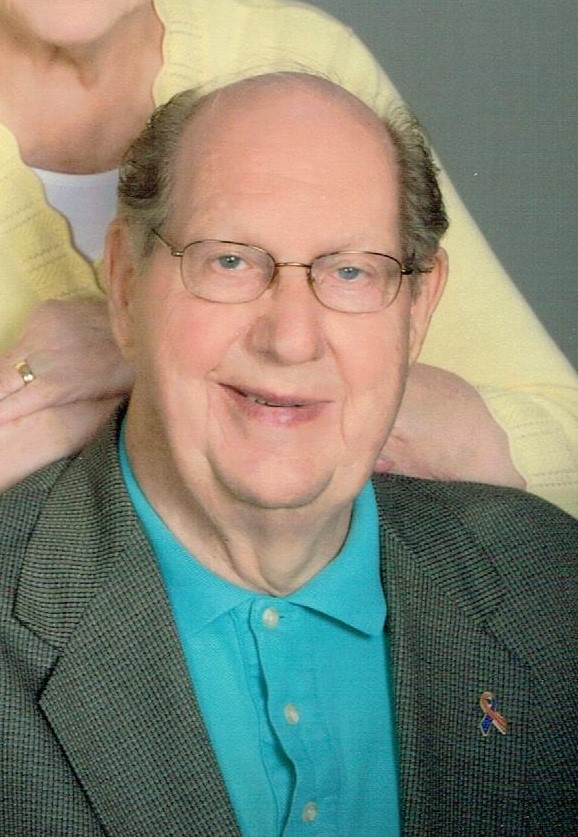 Robert "Bob" Johnson
11-20-2022
Robert "Bob" Emil Johnson, 92, of Brandon was called to heaven on Sunday, November 20, 2022. He was born to Emil and Amy Johnson on February 19, 1930 in Detroit, MI. He was raised in Crookston, MN. He was baptized and confirmed at Our Savior's Lutheran Church. Bob attended school and graduated from Crookston High School in 1949.
After graduation, Bob moved to Sioux Falls and started his career at John Morrell where he worked for 40 years. He served in the US Army for two years where he reached the rank of corporal and was a tank instructor.
He met the love of his life, Betty Anderson, in Sioux Falls and they were married on June 23, 1953. They moved to Brandon where they built their home and raised four children: Blake, Blenda, Brett and Brita. Bob joined Brandon Lutheran Church in 1956. Through the years he taught Sunday school, served as a deacon and helped make lefse for many Harvest Dinners.
Bob enjoyed many things; landscaping, gardening, baking pies and cookies, outdoor grilling, refinishing furniture, building and painting birdhouses, reading and crossword puzzles. Bob and Betty traveled to many states to visit relatives and friends. Being of Swedish ancestry, they took two trips to Sweden to meet Betty's cousins and visit the birthplace of his grandparents. Above all, Bob loved being with his family.
Grateful for sharing his life, Bob is survived by: Betty, his loving wife of 69 years; his children: son, Blake (Sherri) Johnson and daughter, Brita (David) Barnes; brother: John Johnson; sister: Cheryl (Joe) Bennett; grandchildren: Jesse (Holly) Lewis, Justin Moss, Jennifer Moss, Andrea (Phil) Johnson-Beck, Joshua Lewis, Jason Moss, Challiss Alexander, Hunter (Liz) Alexander and David Barnes; great-grandchildren: Logan, Hailey, Jack, Shelby, Josh, Kaela, Kobe, Kia, Jace, Jameson, Athena, Colton, Lily, Leah, Gavin, Emily, Tyler and Harper; His great-great grandchildren: Luna and Bruno; and nieces, nephews, relatives and friends. He was preceded in death by his parents, Amy and Emil, his son, Brett, his daughter, Blenda, his sisters, Loretta and Helen, his brothers, Art, Don, Les and Paul, and his great-great grandson, Lio Sky.
Visitation will be Friday November 25, 2022 from 5:00 - 7:00 PM at Barnett-Lewis Funeral Home. A Funeral Service will be Saturday, November 26, 2022 11:00 AM at Brandon Lutheran Church. Services will be live-streamed on Brandon Lutheran's YouTube channel.