Archived Services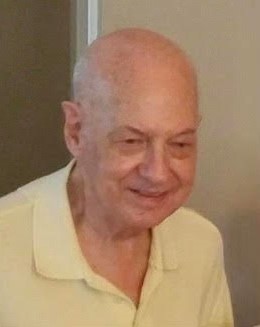 Gerald "Jerry" Toomey
12-16-2022
Gerald (Jerry) W. Toomey, 89, passed away Friday, December 16 at Good Samaritan Society in Canton, South Dakota.
Jerry was born August 28, 1933 in Sioux Falls, South Dakota to Warren and Helen Toomey. He was the second oldest of seven children. Jerry graduated from Cathedral High School in 1951 and went on to join the United States Army in 1955. He served as a classified information specialist for 8 years stationed in France, Germany, Korea and various army bases in the United States.
Upon returning home to Sioux Falls, he started his nearly 30 year career working for the United States Post Office at the main downtown branch as a mail clerk/handler. He retired in 1992.
Jerry loved reading and was an avid sports fan. He especially enjoyed horse racing and boxing matches and took the opportunity to attend both whenever he could.
Survivors include his brother: Mike Toomey (Sioux Falls); sister: Sheila (Bill) Olson (Tampa, FL); and several nieces and nephews. He was preceded in death by four siblings: Loraine Walsh, Sharon Holerud, Mary Strohfus, Patrick Toomey as well as his parents: Warren and Helen Toomey.
A Funeral Service will be Tuesday, December 27, 2022, 11:30 AM at Barnett-Lewis Funeral Home with a private family burial at the South Dakota State Veterans Cemetery in Sioux Falls, South Dakota.