Archived Services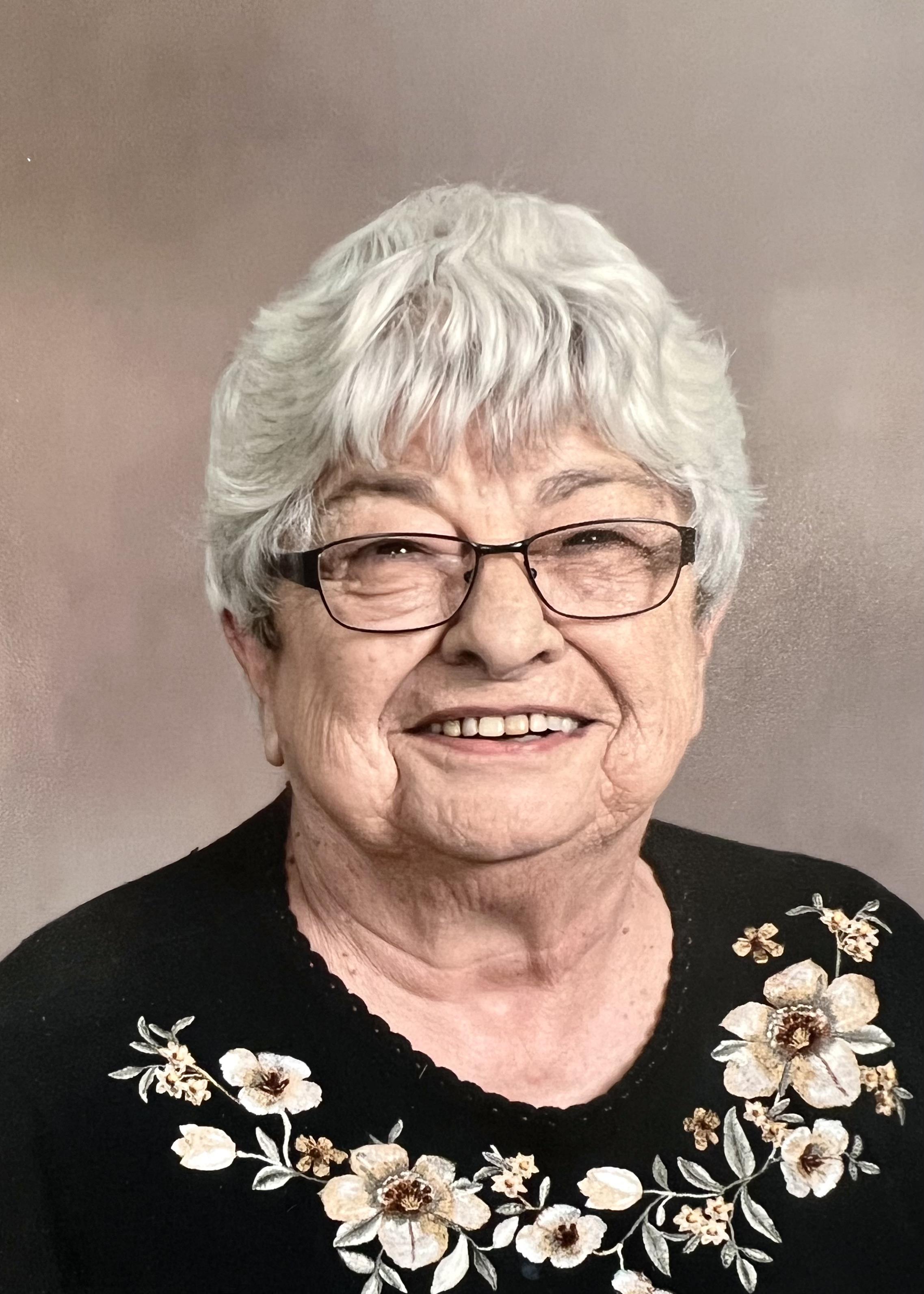 Rose Mary Rogers
03-20-2023
Rose Mary Rogers, age 84 passed away peacefully Monday, March 20, 2023 while under the care of Dougherty Hospice House surrounded by her children. Rose was born on January 1, 1939 in Bridgewater, SD to John and Lorena (Weiland) Gossman. She grew up in Bridgewater, graduating from high school in 1957. Upon graduation she started her 42-year career at the Minnehaha County Treasurer's office retiring in 1999. She continued working after that until 2012 at the Neon Casino in Sioux Falls.
Rose was united in marriage to William A. Rogers on June 13, 1959 at St. Stephen's Catholic Church in Bridgewater, SD. That union lasted 63 years until Bill's death on November 15, 2022.
Rose had a talent for sewing and crocheting. She was able to make anything from afghans and baby blankets to prayer shawls. She would sew outfits for her children, Barbie clothes and even wedding and bridesmaids' dresses for some of her nieces. Rose loved to relax by playing Bingo with her sisters who live in town. She was a fan of Elvis and was able to see him at one of his last concerts he performed.
Rose was a wonderful wife, sister, mother, grandmother and great- grandmother. But most of all, she was of woman of faith. She held that faith close to her all her years; it gave her peace.
Grateful for having shared her life are her five children; 11 grandchildren; two great-grandchildren; with four more great-grandchildren due in 2023; Scott (Diana) Rogers, Bob (Kristin) Rogers, Cindi (Dann) Grevlos, Paul (Jill) Rogers, Nichole Gjoraas (Tim Winterfeld); grandchildren: Jason (Jena) Rogers, Monica (Jeb) Vavak, Will Rogers, Aimee (Andy) Kokenge, Brett (fiancé' Miranda) Grevlos and Conor Grevlos, Nick (Alysia) Rogers, Kelsey Rogers, Alexis (Riley) Key, Kia and Kaden Gjoraas; great-grandchildren: Elliott Rogers and Ryan Rogers; sisters: Barb Bies, Joyce Stephens and Pat Williams; sister-in-law and brother-in-law: Joan and Jerry Brown; and numerous nieces and nephews.
She was preceded in death by her husband, parents, brothers and sisters-in-law: Fred (Rita "Midge") Gossman, Paul (Delores "Tooty") Gossman; sisters and brothers-in-law: Marilyn (Vern) Smart, Luella (Jack) Markham, Betty (Vern) Halverson, Rita (Ed) Lounsbery, Jerry Bies, Steve Stephens and Oleo Williams; sisters-in-law and brothers-in-law: Gladys (Pete) Begeman and Delores (Ralph) VanGelder
Visitation will be at Barnett-Lewis Funeral Home Thursday March 23, 5:00 pm with a Scripture Vigil at 6:30 pm. Mass of a Christian Burial will be Friday March 24, 11:00am at St. Lambert Catholic Church. Private burial service with immediate family members at St Stephen Cemetery, Bridgewater, SD.
In lieu of flowers, memorials may be directed to St. Lambert Catholic Church or Dougherty Hospice House.