Archived Services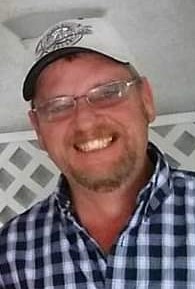 James Bietz
05-19-2023
James "Jim" Hubert Bietz, 54, away Friday May 19, 2023, at the Dougherty Hospice House surrounded by family and friends after a short battle with lymphoma of the brain. Jim was born November 25, 1968, in Rapid city, SD to Hubert Bietz and Jeannie Schultz (Ingersoll). 
Jim as a child lived in many different cities in SD and in Alaska. His favorite being Mitchell, SD. Jim spent his late teens and early 20's in Arizona in the Phoenix and Casa Grande areas where he obtained an Associate Degree. In 1992 he moved back to South Dakota. After moving back to SD Jim started his own car business in Davis, SD. Jim left the car business and moved to Sioux Falls to pursue his training through MCT to follow a career in driving semi-truck. While driving Jim was able to visit 49 of the 50 United States. After many years of driving semis Jim worked as a machinist for a few years before last working as a chemical specialist in Sioux Falls. 
Jim had many passions in life including a masterful ability to take apart and fix anything; his favorite being anything with a motor. Jim married Tamara Bietz (Oehlke) on June 25, 1999, from this union came 2 children Ashley and Aaron. 
Grateful for sharing his life are his girlfriend: Tena Fowlds; children: Ashley, San Diego, CA and Aaron (fiancé Abigail McManus), Sioux Falls, SD; Tena's children: Shelby  (John) McQuistion and Brayden Fowlds; also Tena's grandchildren: Parker and Lennon; mother: Jeannie Schultz Decatur, AL; step-mother: Linda Bietz Watertown, SD; brothers: Clint Courier (Jan Itokazu) Cotati, CA, Mike (Janelle) Courier, Moulton, AL, Steven (Kara) Bietz, Cumming, GA; sisters: Chisty Schultz, Sioux Falls, SD, and Naomi (Matt) Hasner Watertown, SD; plus a whole host of aunts, uncles, cousins, and close friends. Jim was preceded in death by father: Hubert Bietz; step-father: Ralph Schultz; and nephew: Alan Trippler.
Visitation will be Wednesday, May 24, 5:00 PM - 7:00 PM at Barnett-Lewis Funeral Home.