Archived Services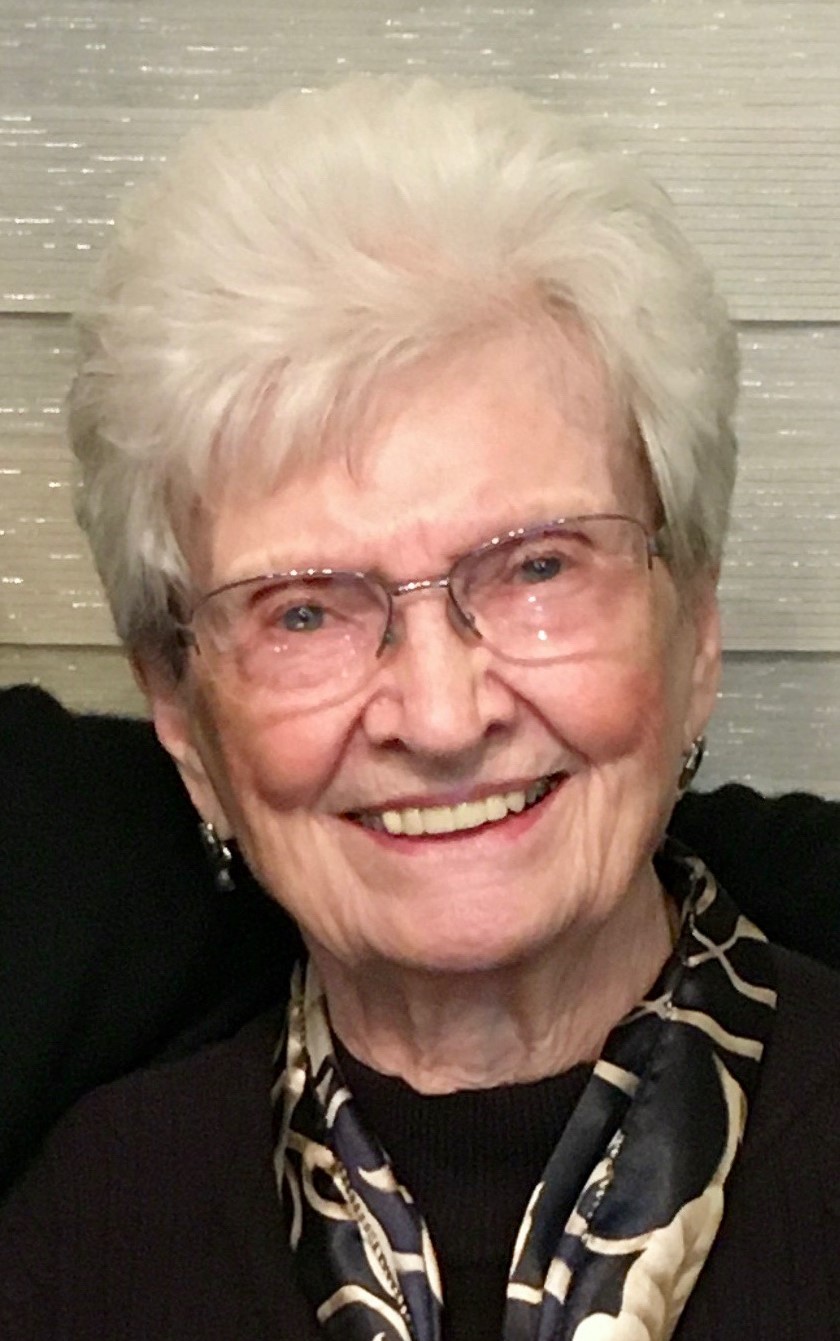 Dolores Mae Norberg
06-28-2023
Dolores Mae Norberg's priorities in life were faith, family and friends. She taught her family how to live a good life and how to die with dignity.
Dolores Fischer was born December 15, 1926 in Clintonville, WI to George and Appollonia Fischer.  Her family moved to Sioux Falls, SD in 1935. She attended Cathedral Elementary and High School graduating in 1944. She married Sherwood (Woody) Norberg on June 11, 1946 and they shared 65 years together. She passed away June 28, 2023 at the age of 96.
Surviving Dolores and blessed for sharing in her life are her seven children: Jeff (Terry Ann) Norberg, Sequim, WA, John (Susan) Norberg, Sioux Falls, SD, Joe (Anne) Norberg, Gig Harbor, WA, Mary (John) Bingham, Yukon, OK, Nancy (Dick) Gustaf, Sioux Falls, SD, Jane (Dr. Donald) Wingert, Sioux Falls, SD, Jim (Nancy) Norberg, St Louis, MO; 20 grandchildren, 29 great-grandchildren and 4 great-great-grandchildren. She is preceded in death by her husband: Sherwood; her parents and two sisters.
In lieu of flowers, memorials may be directed to the Sacred Heart Chapel at Avera Prince of Peace or the Dougherty Hospice House.
Visitation will be Sunday, July 2, 2:00 PM at the Sacred Heart Chapel at Prince of Peace with a Scripture Vigil and Holy Rosary at 3:00 PM. Mass of Christian Burial will be Monday, July 3, 10:00 AM at Holy Spirit Catholic Church.