Archived Services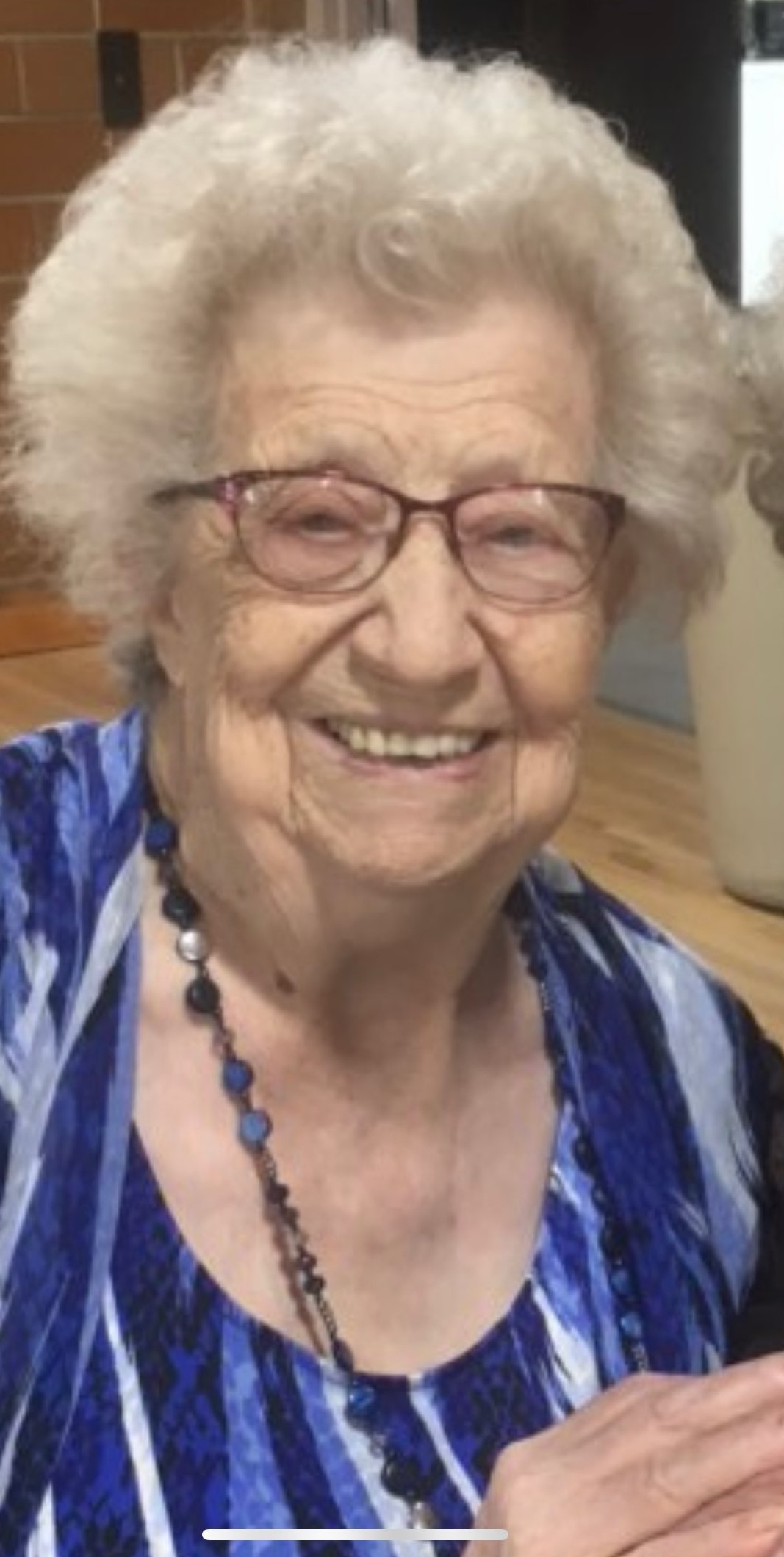 Dorothy Oliva Nash
08-15-2023
On August 13, 2023 Mom was received into heaven by her parents, siblings, friends, and God. Mom lived to be 96 and earned every single feather in her wings! Mom was born on March 31, 1927 to Nicholas and Catherine Rausch on a farm 5 miles from Hoven, SD, where she lived throughout her childhood. As soon as she was able to walk, she helped with chores.
Her proud German Catholic upbringing instilled many great attributes that she carried through her life. Her determination, strength, and faith in God were passed through to each of her children and future generations. She accomplished so much in her life for a single mother raising seven children. Too many to mention.
In 1953, she enlisted in the Navy, inspired by her father's past service. While in the Navy she married, and after a number of moves, she landed in Sioux Falls where she remained until her death. She raised her children with the God given strength and faith as best as she could. We are all still here because of these strengths, so we would say she succeeded!
In the first years living in Sioux Falls, mom was a voice for others like herself, a single parent struggling to make ends meet. She attended many conventions throughout the region to speak about what changes would be beneficial to assist other struggling families like herself.
She continued her education during this time by attending Augustana College, graduating with a BS degree in Sociology and a minor in Social Work in August 1971. She began working as a case worker in 1972 and continued in this field until retiring as Assistant Director of County Welfare in 1992.
She joined the American Legion Post 15 in 1985. She held the historian position for a number of years and won many competitions. In 1992, she became the first female commander of that Post.
Mom accomplished so much in her 96 years. Knowing she received her final reward from God, brings much peace to all of us.
Mom is survived by her children: Therese Larew (Greg Huft), Irvin (Dori), Michael, Madonna Westra (Mike Hoeck), David (Lynn), Susan Erschens (Roger), and Jerry (Jackie); eleven grandchildren: Christy, Candace, Trisha, Billy, Melissa Hadrich (Mychal), Nathan, Eric, Rachel Westra, Rebecca Westra, Nikki Lopez (Kevin), Jana (deceased), and Jaylynn; eight great-grandchildren; three sisters: Leona Kaiser(Jim), Evelyn Nemec (Joe), and Alice Simon (Steve). She was preceded in death by her parents; one grandchild; three brothers: Robert, Harold; and an infant that passed at birth; four sisters: Millie Bremer (Doc), Florence Simon (Richard), Agnes Reuer (Roland), and Rosemarie Reuer (Reuben).
Visitation will be Wednesday, August 16, 5:00 PM with a Rosary at 6:30 PM at Barnett-Lewis Funeral Home. Mass of Christian Burial will be Thursday, August 17, 10 :00 AM at the Cathedral of St. Joseph.