Current Services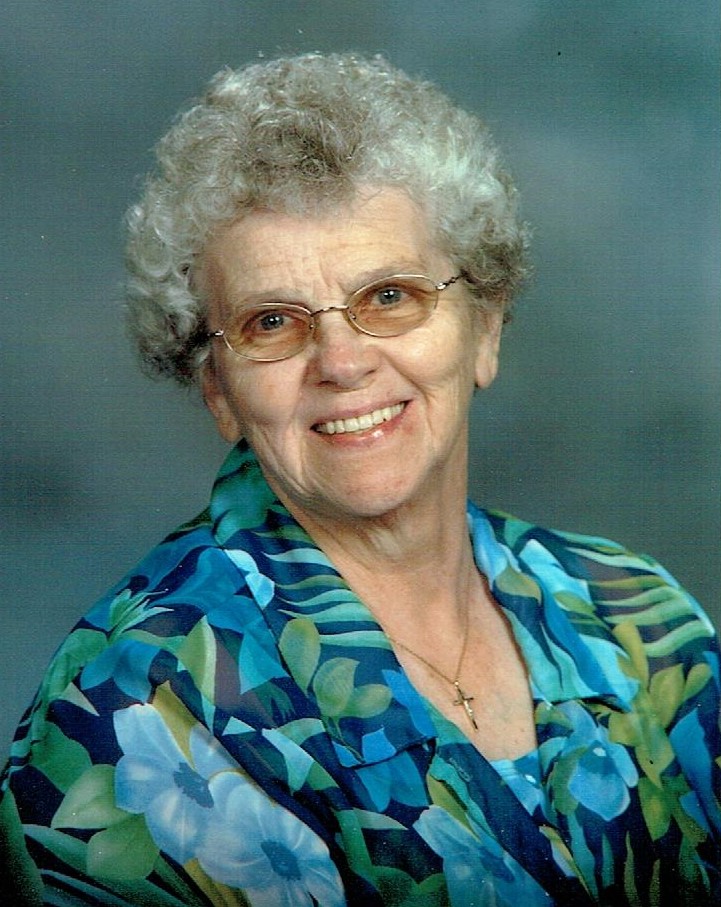 Janet Francine Rebnord Crowe
10-03-2023
Janet Francine Rebnord, 88, passed away October 3, 2023 in Sioux Falls, SD. She was born September 27, 1935 in Sioux Falls, SD to Edward and Frances (Conroy) Rebnord. She attended St. Joseph Cathedral School, graduating in 1953. She was joyfully wed to Robert Lee Crowe on June 7, 1954, at St. Joseph Cathedral, she was a lifetime member of Cathedral parish. They had 6 sons, 2 daughters, 14 grandchildren and 27 great-grandchildren with 2 great-great grandchildren expected soon.  
After her family was raised, she worked for SD Home Care and volunteered at St. Vincent DePaul for over 15 years. She loved all the people she met through those years. She loved shopping for bargain items and helping her family in any way she could. Janet loved music and dancing and dabbled in painting and poetry. She had a generous soul and lived her life guided by JOY (Jesus Others Yourself).
After years of declining health her blessed soul passed on to the Kingdom of God.
Janet is survived by her children: Mike (Jean), Wagner, SD, Bob (Kathy), Brandon, SD, Bill, Roger, and Dan all of Sioux Falls, Jeff, Flandreau, SD, Cindy (Jeff), Wyant, Sioux Falls, SD, and Becky (Clarence) Miller - Hardwick, MN; two brothers: Tom (Diane) Rebnord, Duluth, MN and Frank (Judy) Rebnord, Little Falls, MN; and sister-in-law: Betty Rebnord, Sioux Falls, SD. She was preceded in death by husband Robert, her parents, brother Ron, daughter-in-law Brenda and great grandson, Tristan Miller.
Visitation will be Wednesday, October 11, 5:00 PM at Barnett-Lewis Funeral Home with a Scripture Vigil at 7:00 PM followed by the Rosary. Mass of Christian Burial will be Thursday, October 12, 10:00 AM at the Cathedral of St. Joseph.