Archived Services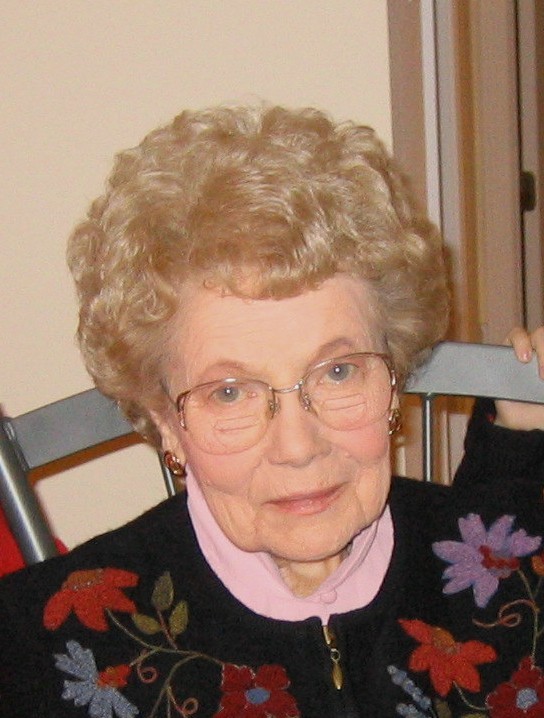 Adeline Roland
06-18-2012
Adeline (Bruns) Roland, 94, died Monday, June 18, 2012 at St. Ann's Home in Grand Rapids, Michigan.
Adeline Elizabeth Bruns was born September 23, 1917 to William G. and Adelia (Wulf) Bruns at Wilmont, MN. She moved with her family from Wilmont to Sioux Falls where she grew up and received her education, graduating from Cathedral High School, and Nettleton College.
On September 7, 1940, she married John G. Roland in Sioux Falls, SD. From 1967 to 1982, they owned and operated Roland Hearing Aid and Optical Center in Sioux Falls. Adeline was a member of many service organizations, including the St. Mary's Altar Society, Catholic Daughters and LaSertoma. She enjoyed golf and doll collecting, and was a member of the Dakota Doll Club. Her husband, John, preceded her in death on June 16, 1979. In addition to her husband, she was preceded in death by her parents; and two brothers, William B. Bruns and Robert F. Bruns.
Adeline is survived by daughters, Marilyn Peterson of Taftsville, Vermont and LeAnne (Barry) Miron of Kentwood, Michigan; and 6 grandchildren.
Visitation will be at Barnett-Lewis Funeral Home from 4 to 7 PM, Thursday, June 21. A liturgical service will be held at 5:30 PM with rosary by Catholic Daughters to follow. Mass of Christian Burial will begin at 10 AM at St. Mary's Catholic Church on Friday June 22. Interment will be in St. Michael Cemetery following the Mass.