Archived Services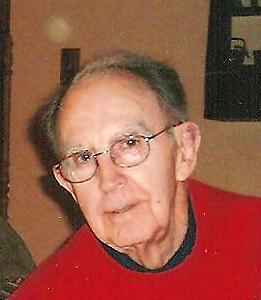 Vernon Garry
09-23-2012
Vern Garry, 89, of Sioux Falls, passed away on Sunday, September 23, 2012 in Eagan MN. Vern was born May 28, 1923 in Bridgewater, SD to Ray and Christina Garry (Welbes). Vern graduated from Bridgewater High School and the University of South Dakota. He served two deployments in the Navy during World War II and the Korean War. Vern was an engineer focusing most of his career in the agricultural field.
On July 28, 1951, Vern married Irene Dunne of Vesta, MN. They lived in Texas, Missouri and settled in Sioux Falls in 1961, raising two children.
Vern is survived by his wife Irene, children Bryan (Lori), Eagan MN, and Sue (David), Bellingham WA., 4 grandchildren, Luke, Julia, Gabriella and Erin, and many nieces and nephews. He is preceded in death by his parents, brothers Edmund, Ralph, Clifford, and sister Alida.
Vern was active in his church, St Mary's. He was a big band saxophone player, liked to play cribbage, cheer on the Twins and be a grandparent and uncle.
Vern was a sweet, gentle man who was mostly concerned with others. He lived a life of faith, service to nation, family and community. And when he blew you a kiss, you knew you were blessed.
Donations may be directed to St. Mary's Church.
Visitation will be Thursday September 27 at 6:30 PM at Barnett-Lewis Funeral Home with a Scripture Vigil at 6:30 PM. Mass of Christian Burial will be Friday, 11:00 AM at St. Mary's Church. Burial will follow at St. Stephens Cemetery in Bridgewater, SD.