Archived Services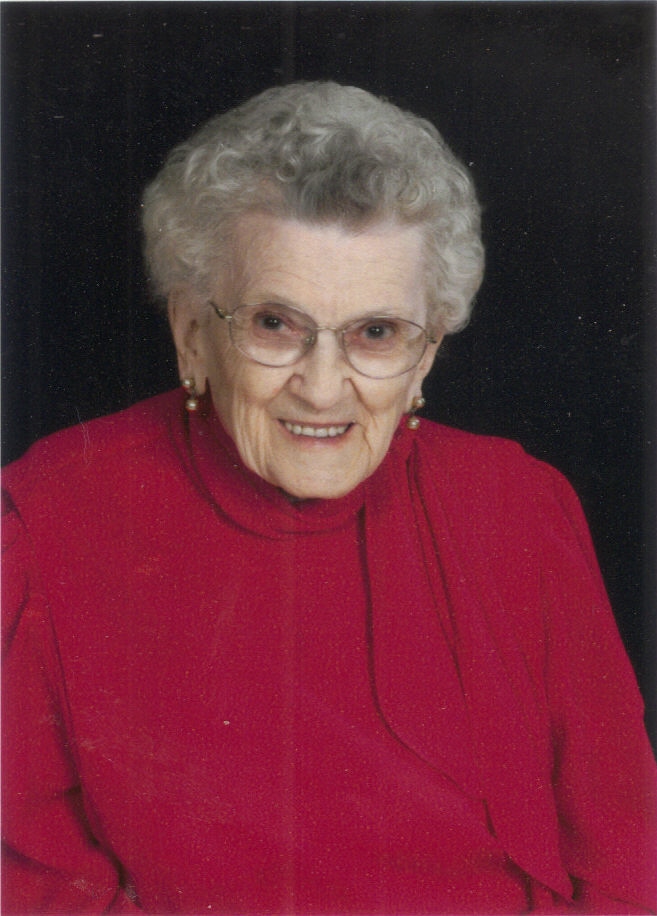 Anna Staebell
10-26-2012
Anna Staebell, born September 15, 1916 in McCook County SD, passed away October 26, 2012 at Southridge Healthcare in Sioux Falls SD.
Anna graduated from Humboldt High School in 1933. She married Edwin Staebell on September 14, 1937 at Wellington SD.
They moved to Sioux Falls and Anna worked at the Sioux Falls Credit Bureau for 19 years. After retiring in 1978 she held various part-time jobs including hostess/cashier at The Western Steakhouse. She was an active member of the Cathedral Club and Catholic Daughters, serving for many years as Rosary Chairman. In later years, she enjoyed the dances held at the Center for Active Generations and The Golden Age.
She was preceded in death by her parents, Felix and Elizabeth (Ziegler) Spielmann; infant son Sylvester; her husband Edwin; siblings Donald, Felix "Bud", and Magdalen Ahrendt; and her son-in-law, Allen Fields.
She is survived by her daughter Pat Fields; grandchildren Theresa (Rick) Schlapkohl, Sean ( Bobbi) Fields and Scott (Lynn) Fields; great-grandchildren, Jenna, Christopher, and Kaylie Schlapkohl, Jasper and Austin Fields, and Brittany and Anthony Fields, sisters Rosella Carter (CA) and Mary Bassett (MN), and many nieces and nephews.
Visitation will be Tuesday, 5 PM at Barnett-Lewis Funeral Home with a Scripture Vigil at 6:30 PM followed by a Catholic Daughter Rosary. Mass of Christian Burial will be Wednesday, 10:30 AM at St. Mary Church.