Archived Services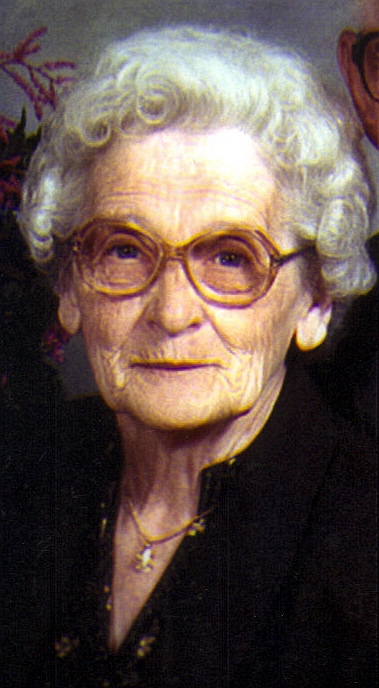 Marcella J. Persing
01-11-2013
Marcella J. Persing, age 93, passed away Friday, January 11, 2013 at the Good Samaritan Center in Sioux Falls.
Marcella was born October 22, 1919 in Sioux Falls, SD to Frank and Anna (Pott) Sechser. She grew up in the Milbank and Sioux Falls areas. She graduated from the Cathedral High School in Sioux Falls. She married Edward Persing on October 22, 1941 in Sioux Falls and they spent their life farming. She was a member of the Hillview Extension Club, Cathedral Club and Wayne Township Fire Department Auxiliary. She was a long standing member of St. Joseph's Cathedral.
Survivors include son Paul (Jeanne) Persing, Sioux Falls, SD, two step-grandchildren, Karli (Andy) Baker, Parker, CO and Troy Grovenburg, Brookings, SD; two step-great-grandchildren, Travis (Kristin) Baker, Denver, CO and Sam Baker, Parker, CO. She was preceded in death by her husband, Ed; her parents and one brother, Francis Sechser.
Visitation will be Monday, 5 PM at Barnett-Lewis Funeral Home with a Scripture Vigil at 7 PM followed by the Rosary. Mass of Christian Burial will be Tuesday, 10 AM at the Cathedral of St. Joseph with burial to follow at St. Michael Cemetery.