Archived Services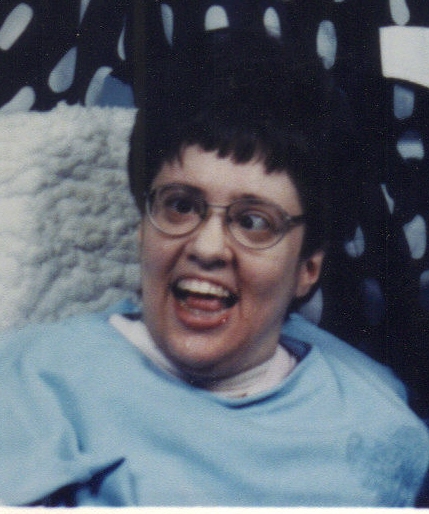 Elizabeth Ethelyn Davis
03-29-2013
Elizabeth Ethelyn Davis, daughter of Herman L. and Ruth (Williams) Davis was born September 25, 1963, and spent her childhood on Rolling Acres, the family farm near Flandreau, South Dakota. When she was ten years old, she moved with her family to Sioux Falls where she attended Sioux Falls Public Schools until her family moved to Vermillion where she completed her education. She returned to Sioux Falls and was employed at Dakotabilities until health issues forced her retirement.
Elizabeth is survived by her mother, Ruth; her brother and sister-in-law: Alva and Jeanne Davis; one aunt: Grace Bick (Lloyd) Rowland; one uncle: Orllo Sando; cousins: Leo and Susan Ross, Robert (Christy) Sando, Ron (Kasico) Ross, Valorie (Chad) Hilde, Sharlene, Kathy, Steve and Ray Laskowski; many nieces and nephews and many, many friends. She was preceded in death by her father: Herman; grandparents: Gordon and Ethelyn Davis and Kenneth and Veva Williams; three aunts: Maxine Williams, Jean Sando and Pauline Laskowski; and three uncles: Bill Laskowski, Ray Bick and George Davis II. May her precious little soul rest in peace.
Visitation will be Wednesday, 10 AM at Barnett-Lewis Funeral Home with a Funeral Service at 11 AM.