Archived Services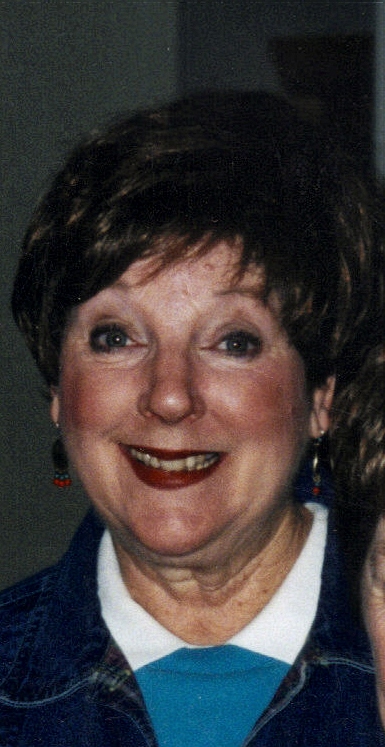 Natalie "Nicky" Ann Nelson
05-15-2013
Natalie Ann (Sall) Nelson, 67, died at her home in Sioux Falls on May 15. "Nicky" was born on November 6, 1945, the second oldest child of Dale Sall and Erden Rose (Aldrich) Sall.
She attended Cathedral Grade School and graduated from O'Gorman High School in 1963. Upon graduation, Nicky worked for Avis Car Rental which took her to Portland, Oregon and Brownsville, Texas for several years. Once Nicky returned to Sioux Falls, she attended the University of South Dakota for two years and then moved to her cottage at Lake Madison to work in a veterinarian clinic, instilling  in her a lifelong love of animals, one of whom, Sugar, remained a loving and devoted companion till the end.
In 1981, Nicky married James Nelson. They had one son, Michael. She was a member of St. Mary's Church, belonging to an altar guild and serving as an usher/greeter for many years.
Nicky loved to travel, especially road trips. She found new places and meeting new people so much fun. She was a "talker" who could make a new friend in 15 minutes. Her energy and spirit will be greatly missed, but not forgotten by her family and friends. She is in our hearts forever.
Nicky is preceded in death by her beloved son, Michael; parents; father and mother-in-law: Richard and Katherine Nelson and a sister, Mary. She is survived by her husband, Jim; sisters: Sara Rikansrud, Sioux Falls, Joan (Ken) Manka, Phoenix, Arizona; brothers: Douglas (Mary) Sall, Yankton, SD, Stephen (Lisa) Sall, Wessington Springs, SD; many nieces and nephews; and her very special friends, Linda Fiegan and Gail Angle.
Visitation will be Sunday, 5 PM at Barnett-Lewis Funeral Home with a Scripture Vigil at 7 PM. Mass of Christian Burial will be Monday, 10:30 AM at St. Mary's Church.