Archived Services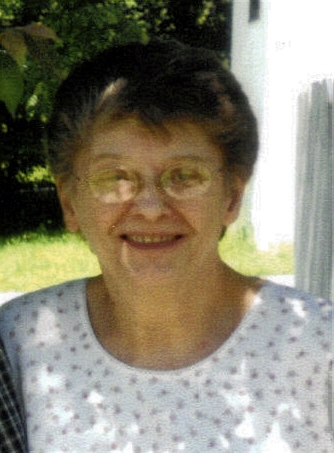 Shirley Catherine Paulin
09-25-2013
Shirley Catherine Paulin passed away September 25, 2013 at the Dougherty Hospice House after a long illness. She was born March 29, 1945 in Sioux Falls to Al and Lucille Henle. She attended Sioux Falls Schools and graduated from O'Gorman High School in 1963. On January 11, 1964, she was united in marriage to Darrell Paulin of Sioux Falls and raised four beautiful children.
Shirley was an advocate for women and children and dedicated her professional career to helping better their lives. She worked for a short time at Sioux Valley Hospital as a chaplain comforting patients and their families. She generously served seven years with the South Dakota Parent Connection as an experienced voice for children and their families. She returned to school in 1987 pursuing her dream of a college education. She graduated Cum-Laude in 1990 from USF with a triple major.
Shirley began her career as a Social Worker at Children's Inn in 1987 and retired March 29, 2011. She dedicated nearly twenty-four years of her life serving victims of domestic violence, child abuse and neglect. She served clients in a variety of roles throughout her career. She was very passionate about helping parents be the best parents they could be. She was always quick to provide clients with the support they needed and made sure they were safe. Shirley had a big heart and always took the time to have a positive impact on everyone she met. She was very caring, witty, and found good in everything and everyone. Staff and clients alike enjoyed working with her. She touched the lives of thousands during her service at Children's Inn.
Shirley enjoyed gardening and reading. She also enjoyed spending time with her grandchildren swimming, tubing, and three-wheeling at the cabin on the lake. She was a perfect wife, a super mom, and the best grandma in the world. She will be missed by all. Shirley is survived by her husband of forty-nine years; four children: Annette (Jaimes) Badillo, Sioux Falls, SD, Angie (Jeff) Danielson, Sioux Falls, SD, Robert (Deb) Paulin, Rockford, MN and Ryan (April) Paulin Sioux Falls, SD; grandchildren: Tyler, Krystal, Larissa and Katie; sister: Sharon Edwards, Sioux Falls, SD; nieces: Becky Lietheiser, Emery, SD and Lisa Schwans, Bridgewater, SD.
Visitation will be Sunday, 5 PM at Barnett-Lewis Funeral Home with a Scripture Vigil at 6:30. Mass of Christian Burial will be Monday, 10 AM at the Cathedral of St. Joseph. In lieu of flowers, the family requests donations be directed to the restoration of St. Joseph Cathedral or to the St Francis House.