Archived Services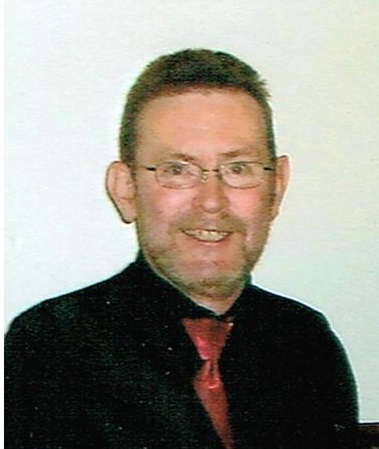 LeRon Steven Ellis
03-26-2014
LeRon Ellis, age 53 of Sioux Falls, died peacefully at his home on March 26, 2014 after a short battle with cancer. He was born to Milton and Helen (Welbig) Ellis on August 31, 1960 in Sioux Falls.
He graduated from O'Gorman High School in 1978. He served six months of Active Duty with the US Army Reserve. For the last three years, he worked for HKV Gilbertson Convenience Store. He married Julie Radabaugh on September 3, 1981.
He is survived by his son: Tyler (Rebecca) of Sioux Falls; grandchildren: Campbell, Rowan and Hazel. He is also survived by his parents; brothers: Randy, Sioux Falls, and Kraig (Rebecca), Albuquerque, NM; sisters: Jennifer, Sioux Falls, and Julaine (Mark) Miles, Montrose, SD. He was preceded in death by a sister: Jeannine Ellis West; grandparents: Harold and Marie Ellis and George and Irma Welbig.
Visitation will be Sunday, 5 PM at Barnett-Lewis Funeral Home with a Scripture Vigil at 7 PM. Mass of Christian Burial will be Monday, 10 AM at St. Lambert Catholic Church.