Archived Services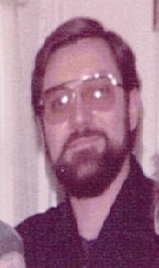 Joseph Elliott Brown
04-21-2014
Joseph Elliott Brown, 61, passed away at his home on April 21, 2014. Memorial Services will be held at Barnett-Lewis Funeral Home on Saturday, April 26th at 10:00 AM with burial at St. Michael Catholic Cemetery.
Joe was a lifelong resident of Sioux Falls, born on April 9, 1953 to Mary (Zimmer) and Roy Brown. At age 18 he enlisted in the Army, then returned to Sioux Falls where he held various jobs until he could no longer work due to health issues.
Joe is survived by two brothers, six sisters, an aunt and numerous cousins, nieces and nephews. He was preceded in death by his parents.