Archived Services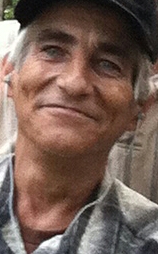 Leland Perkinson
04-25-2014
Leland Perkinson, 57, died April 25, 2014 in Sioux Falls, SD. He was born October 13, 1956 to John and Lorraine (Vlcek) in Sioux Falls, South Dakota. He attended Washington High School.
Leland is survived by his father, John (Francis), Sioux Falls, SD; brothers, Terry (Rosalia), Pekin, IL, Curtis (Tina), Pekin, IL and Brian, Dickson, TN, Marty (Patti) Sioux Falls, SD; sister, Joyce (Stan) Dillingham, Cape Girardeau, MO; nephews, Chad Perkinson, John Dillingham, Adam Dillingham, Jacob (Carly) Larson and Tyler Bauer; nieces, Michelle Cecil, Ralina Fornkohl, Audra Dillingham, Jordan Perkinson, Jessica Perkinson, Shelby Perkinson and Emily Bauer; and 12 great-nieces and great-nephews. He was preceded in death by his mother and brothers, Craig, Donald and two infant brothers, John and Joseph.
Visitation will be Thursday, 5:00 PM at Barnett-Lewis Funeral Home with a Scripture Vigil at 7:00 PM followed by the Rosary. A Committal Service will be Friday, 10 AM at St. Michael Cemetery.