Archived Services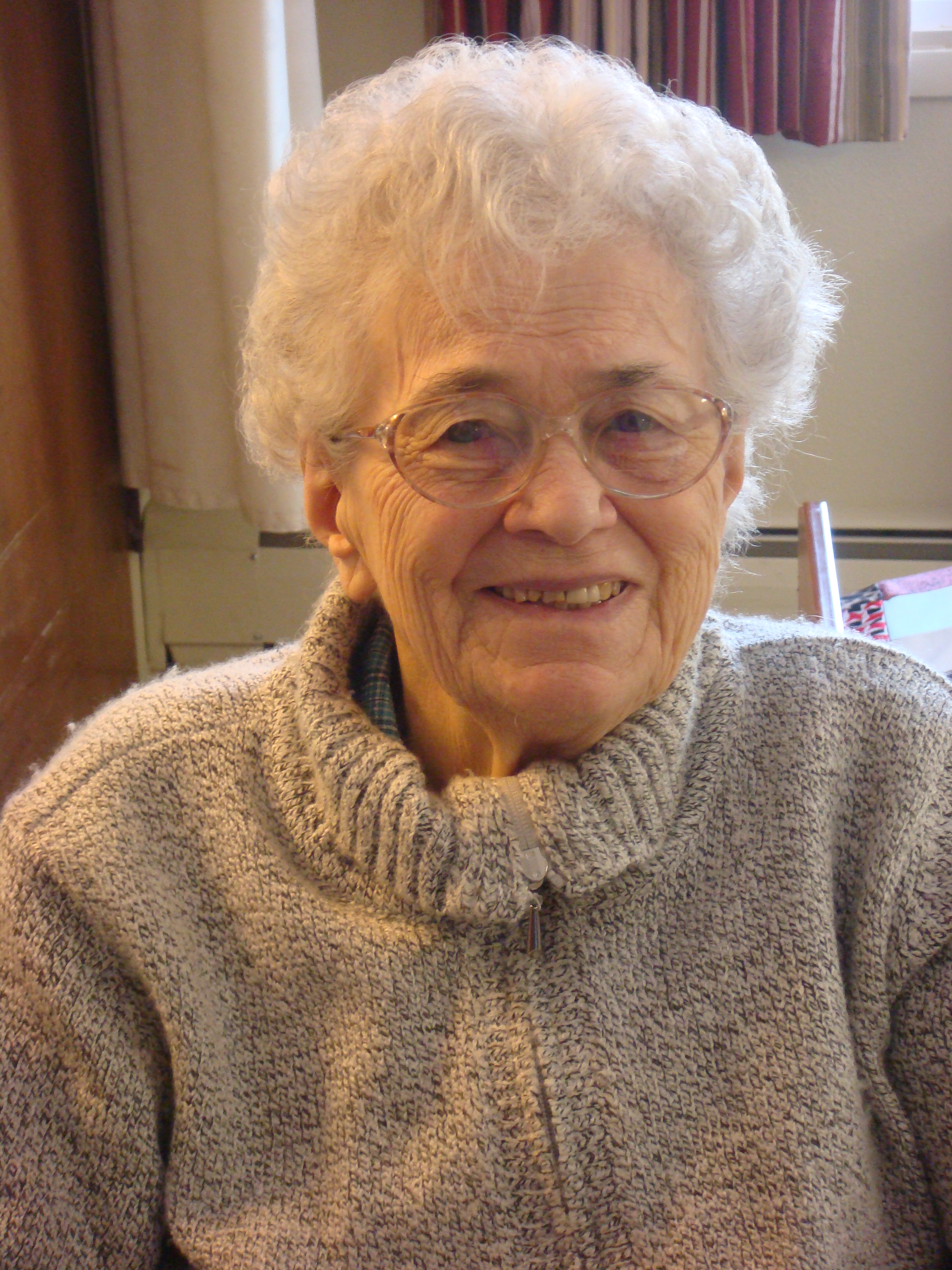 Louise Knutson
04-30-2014
Louise Marie Elizabeth Junge was born April 28, 1923 to Henry & Louise (Schultz) Junge of Alvord, IA. She attended Logan #6 Country School & High School in Lester, IA. She was baptized & confirmed at Christ Lutheran Church in Alvord, IA.
Louise married Fred Wibben of Rock Rapids, IA on October 30, 1941. They moved to a farm near Ellsworth, MN on the Iowa-Minnesota state line. Two daughters, Carolyn Ann and Jane Carol were born to this union. Fred passed away from cancer on March 15, 1948 at the age of 31. Louise married Jacob Kuper of Ellsworth, MN on April 12, 1950. A daughter, Doreen Esther was born to this union. They were members of the Stateline Ebenezer Presbyterian Church where Louise taught Sunday School, was President of the Ladies Aid and in the Women's Choir. After 27 years of marriage, Jake passed away from a heart attack at the age of 68. Louise met Nick Dolieslager of Newkirk, IA & they were married from March 25, 1981 until 1983 when he passed away. Louise met & married Milford Knutson of Canton, SD in 1986. They were married for 13 years until he passed away in 1999.
Louise then attended Living Word Free Lutheran Church for a time with her daughter, Doreen & family. Louise was a hard-working farm wife and she enjoyed life! In her younger years, she was a member of bowling leagues & won several awards. Louise took dance lessons & enjoyed going dancing. She enjoyed gardening & canning the fruits of her labor. She enjoyed family events & visits.
Louise lived at Sunnycrest Retirement Village in Sioux Falls from 2001 until July 2013 where her favorite hobby was putting together puzzles & watching Twins Baseball. She then moved to the Tuff Memorial Home in Hills, MN. On April 29th 2014 Louise was admitted to Sanford Hospital with congestive heart failure. She peacefully & quietly went to her heavenly home on April 30th at the age of 91 years & 2 days while surrounded by her family. Earlier that day she enjoyed listening to her daughters & granddaughter-in-law sing her favorite hymns to her. Family members were present all day & Pastor Wade Mobley ministered to her with prayer & scripture of hope. She had a compassionate heart. Louise loved & trusted in the Lord Jesus Christ as her Savior. She was ready & looking forward to going to heaven.
Louise is survived by her daughters Jane (Darwin) Sletten, Sioux Falls; Doreen (Dennis) Miller, Tea; son-in-law Daryl Kruger, Ellsworth, MN; sister Marie Fitchner, Muscatine, IA; grandchildren: Brenda (Kevin) Gisolf, Gene (Stacey) Kruger, Kristi (Sean) Peterson, Scott (Ronna) Sletten, Tammy (Lanny) Auringer, Christine Rinehart & Jacob Rinehart; Great grandchildren: Rick (Brittany) Gisolf, Austin (Alicia) Gisolf, Dawson Kruger, Noah Peterson, Nathan Sletten, Melissa Sletten, Miranda Sletten, Madison Sletten; Great-great grandchildren: Liam & Xavian Gisolf; Step-children: Roger Knutson, Rod (Marcia) Knutson, Lynn Knutson; step-grandchildren: Ryan Knutson, Rachelle Knutson, Kristie Keizer, Riley Knutson, Beth Knutson, Ross Knutson, Caroline Knutson, Reid Knutson, Todd Schrick, Craig Miller, Kerwin Miller; many step great-grandchildren & step great-great grandchildren; sister-in-laws Jennie Wibben & Mae Smid, Rock Rapids, IA, several nieces & nephews. In addition to her parents & husbands, preceding her in death were her daughter, Carolyn Kruger, her brothers Heinie Junge, Bill Junge, Fritz Junge, her sister Annie Towne, half-brother John Junge & half-sister Minnie Wandersee.
We are blessed with her memory until we meet again.
Visitation is Monday, May 5th from 6-8 pm at Barnett-Lewis Funeral Home, Sioux Falls, with family present. Services will begin Tuesday, May 6th at 10:30 am at Living Word Free Lutheran Church, 85th & Meredith, Sioux Falls with lunch to follow. Internment will be at Evergreen Lawn Cemetery in George, IA.