Archived Services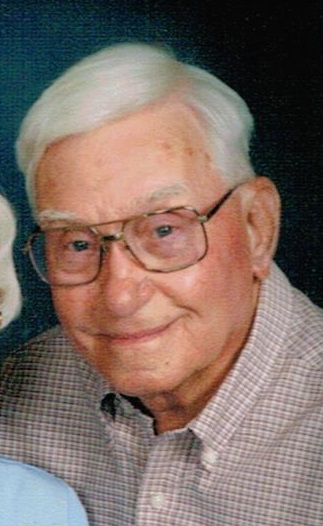 Harold Johnson
06-13-2014
Harold "Johnnie" Johnson, 86, passed away June 13, 2014 at Avera Prince of Peace in Sioux Falls. He was born on August 8, 1927 North Platte, Nebraska.
Harold enlisted in the US Navy and served during WWII. He was united in marriage to Marjorie Pollpeter on October 5, 1946. They lived their lives in Sioux Falls where they raised their children. He was a truck driver for 45 years.
Harold and his wife are charter members of St. Michael Parish. He is a member of the American Legion. Harold enjoyed hunting and fishing. When asked if he could live his life over again, he said " I would do the same as I did."
Harold is survived by his wife: Marjorie; children: Janet (Jim) King, Apple Valley, MN, June (Steve) Mahr, Olympia, WA, Janelle (Leon) White, Farmington, MN, John (Jeanne) Burrows-Johnson, Tucson, AZ, Melvin (Ida) Johnson, Apple Valley, MN and Mark (Shelley) Johnson, Sioux Falls, SD, and 7 grandchildren and 3 great-grandchildren. He was preceded in death by one grandson. In lieu of flowers, the family requests the donations be directed to the Sioux Falls Catholic Schools.
Visitation will be Monday. 5 PM at Barnett-Lewis Funeral Home with a Scripture Vigil at 7 PM. Mass of Christian Burial will be Tuesday, 10:30 AM at St. Michael Parish. A Committal Service will be Tuesday, 2 PM at St. Michael Cemetery.