Archived Services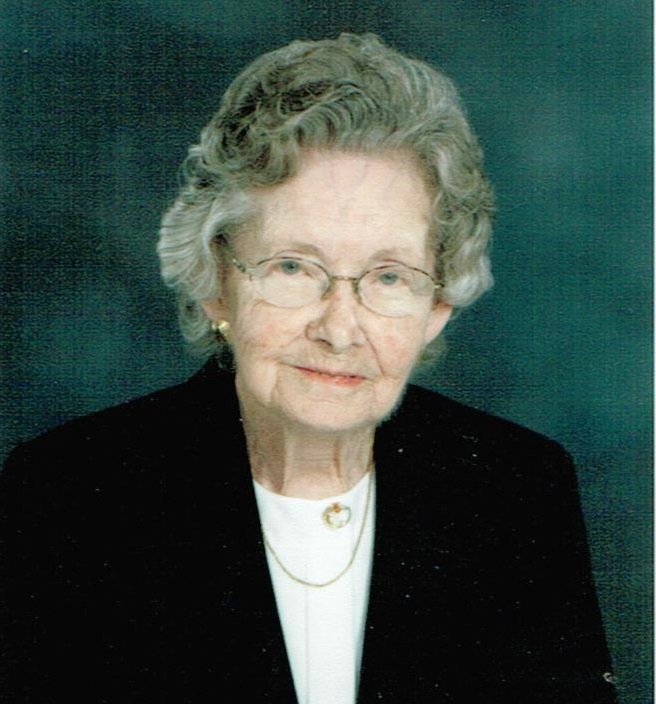 Fern M. Olson
06-28-2014
Fern M. Olson, 98, passed away June 28, 2014 at Avera Prince of Peace Retirement Community in Sioux Falls. She was born on August 29, 1915 in Ironwood, MI to Edmund and Delina (Chale) Graton. She attended and graduated from Aitkin High School in Aitkin, Minnesota. She married Noble Olson on August 18, 1934 in Aitkin, Minnesota where they worked on the family farmstead.
In 1948 they moved to Sioux Falls, SD with 4 oldest children for Noble to work as a mechanic for his sister Lyla & her husband Orville Armstrong. She has been a member of St Mary's Catholic Church since 1948. After having her 6th & last child she started working for Florence Holton in the food industry. Then working at the Cottage, Westward Ho and in later years became a snowbird to Arizona working at the Wigwam Golf Resort. Fern was an avid left handed golfer and member of Elmwood ladies golf league for 50 years and set down her clubs at the age 90. She also volunteered & was a member of the auxiliaries for Prince of Peace Retirement Community and Avera McKennan until she was 90 yrs old. Fern always had a garden including many flowers and transplanting wild ferns from Northern Minnesota. This very catholic lady was quietly proud of French Canadian family.
Fern is survived by her children: Joyce Soderstrom, Fond du Lac, WI, Mark Olson, Sioux Falls, Rolene Smidt, Sioux Falls, Dudley Olson, Largo, FL, Newell Olson, Durham, NC and sister: Audrey Godfrey, Sun City, AZ; 4 nephews, 14 grandchildren and numerous great-grandchildren and great-great grandchildren. She is preceded in death by her parents; husband; daughter; Sharon Olson age 1; sister: Esther (Graton) Baily; brother: Clement Graton and grandchildren: Tamara Olson; John Soderstrom and Heidi (Soderstrom)Barber.
Visitation will be Monday, 5 PM at Barnett-Lewis Funeral Home with a Scripture Vigil at 7 PM followed by the Rosary. Mass of Christian Burial will be Tuesday, 10:30 AM at St. Mary Church.