Archived Services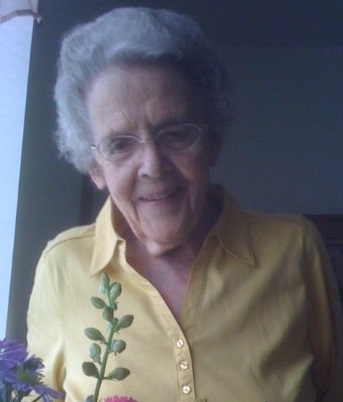 Marguerite Mohs
02-02-2015
Marguerite Mohs, 95, passed away peacefully February 2, 2015 at the Good Samaritan Village in Sioux Falls. She was born on December 27, 1919 in Day County, South Dakota to Raymond and Agnes (Boyle) Whitham.
On March 2, 1943, she was united in marriage to Leo J. Mohs at St. Joseph's Church in Lily, South Dakota. They moved to Sioux Falls in 1979.
Marguerite was a Registered Nurse, and completed nurses training at the Peabody Hospital and Clinic in Webster, S.D. in 1941. She also trained at Children's Hospital in St. Paul Minnesota, and maintained her nurses' license until she died, "just in case."
Marguerite was a long standing member of St. Michael Parish. She was a member of the Catholic Daughters of the Americas.
Marguerite is survived by five sons: Robert (Ani), Chicago, IL, David (Janice), Omaha, NE, Dr. Richard (Terry), Zionsville, IN, Michael (Kitty), Minneapolis, MN and James (Brenda Leblanc)of Nashville, TN; seven grandsons; one granddaughter, one great-grandson, one great-granddaughter and many nieces and nephews. She was preceded in death by her parents, husband, three brothers, two sisters and one grandson.
Visitation will be Monday, 5:30 PM at Barnett-Lewis Funeral Home with a Catholic Daughter Rosary at 6:30. Mass of Christian Burial will be Tuesday, 10:30 AM at St. Michael Parish.