Archived Services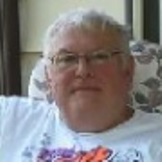 Vincent Malone
02-17-2015
Vincent Malone died Tuesday, Feb 17th at home. Vince was born February 3, 1950 in Sioux Falls to Neil & Charlotte (O'Connor) Malone. He attended Cathedral grade school and graduated from O'Gorman High School.
Vince and his brother operated a Texaco gas station for many years and that is where he met his wife, Lois (Camp) Malone. They were married on April 14, 1973. Vince retired from Northern States Supply August 29th, 2014.
Vince enjoyed working on small remodeling projects, working on his 34' Ford Coupe and loved watching NASCAR racing. He always said it wasn't a sport unless it had a motor in it. He was also a huge fan of Doug Wolfgang during his racing career.
Grateful for having shared his life are his wife: Lois; brother: Chuck (Connie Malone); siblings-in-law: Mary (Bill) Bailey, Pennsburg, PA, Rich (Ann) Camp, Plymouth , MN, Virginia (Bert) Williams, Lakewood, Co, Tom (Cheri) Camp of Watertown, SD and special friend: Elton Tufte. He also had 15 nieces and nephews. Vince is preceded in death by his parents, Neil & Charlotte and parents-in-law, Stanley and Kathryn Camp.
Visitation will be Friday, 5 PM at Barnett-Lewis Funeral Home with family present from 6-7:30 PM. Funeral Service will be Saturday, 10:30 AM at Barnett-Lewis Funeral Home.