Archived Services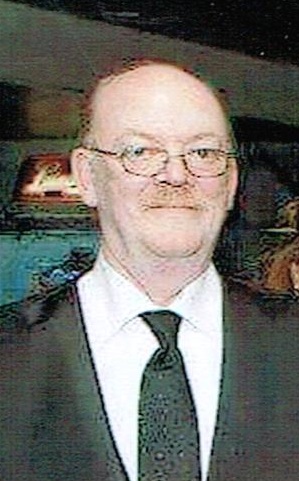 Gerald McGovern
05-15-2015
Gerald "Jerry" McGovern Jr., age 63, of Sioux Falls, SD, was called home on Friday, May 15th, 2015 at Sanford Hospital surrounded by his children and their Mother. Funeral services will begin at 10:30 a.m. Thursday, May 21st at St. Katharine Drexel Catholic Church in Sioux Falls. Visitation will be Wednesday from 5-8 p.m., with family present 6-8 p.m., at Barnett-Lewis Funeral Home, Sioux Falls, SD.
Jerry was born on October 9th, 1951 in Sioux Falls, SD to Gerald McGovern Sr. and Goldie (Hartson) McGovern. During his early adulthood, Jerry was involved in Demolition Derbies and auto racing. He graduated in 1970 from O'Gorman High School, Sioux Falls.
replique montre orologi replica replica uhren
He was united in marriage to Marla Harrington on November 2nd, 1974 and the couple raised five loving children. Jerry dedicated 32 years of service to the City of Sioux Falls in the Public Works Division. Jerry was active in the SD Junior Football community, spending over 20 years as a volunteer coach and board member.
In his spare time, Jerry enjoyed watching auto racing, camping, in fact, he made it a point to take his five children and their families on a camping trip at least once a year, but above all else, Jerry loved spending time with his beloved grandchildren. 
Although he is no longer among us, Jerry will forever be remembered for his quick wit, sarcastic sense of humor, tender heart, and incredible devotion to his family.
Jerry is survived by his five children, Ava (Shawn) Ohnstad, Sioux Falls, Mac (Julie) McGovern, Sioux Falls, Amy McGovern, Sioux Falls, Amanda McGovern, Sioux Falls, and Mike (Val) McGovern, Sioux Falls; 11 grandchildren, Mitch, Kayla, Kristen, Marley, Mason, Marshal (Gerald IV), Dejah, Aliyah, Isabelle Tayviah, Beau, and 2 others on the way; mother Goldie McGovern, Sioux Falls; sisters Patricia "Pat" Calkins, Troutdale, OR, and Mary Swenson, Luverne, MN;  brother Tom McGovern, Sioux Falls;  the Mother of their Children, Marla Harrington, Sioux Falls; and numerous other colleagues, friends, and relatives. He is preceded in death by his father, Gerald McGovern Sr., brother-in-law Bob Calkins, and favorite pet, Rocky.