Archived Services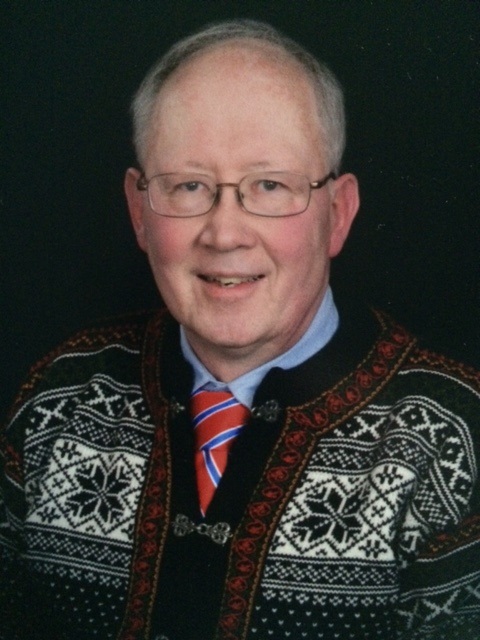 Paul Michael Chekola
06-29-2015
Paul Michael Chekola, 67, died on June 29, 2015 at the VA Medical Center in Sioux Falls with his family at his side. A family-led memorial service will be held at 3:30 PM on July 12, 2015 at Our Savior's Lutheran in Sioux Falls with Pastor Jared Rakness officiating. Following his wishes, burial of his ashes, mixed in the soil of a fruit tree planting, will take place early Fall on Lutheran Outdoors property in the Custer, South Dakota area.
Paul was born on July 20, 1947 in Brooklyn, New York, the son of Michael and Gerd (Nygaard) Chekola. He was baptized and confirmed at Trinity Lutheran Church in Brooklyn, NY; his relationship with the Lutheran church began at Trinity, not only inspiring a faithful life, but also eventually leading him to the Midwest. He grew up in a predominantly Norwegian neighborhood along with his older brother, Mark, younger sister Nina, and a Siamese cat. In 1965 he graduated from Brooklyn Technical High School, one of New York City's specialized high schools, which was also the alma mater of his father. While at Brooklyn Tech, Paul developed his skills as a draftsman, which, accompanied by a flair for geometry, came into use as a Field Artillery specialist and instructor in the National Guard.
After high school, Paul attended Staten Island Community College in New York City before leaving to serve in the U.S. Army in Vietnam as a Communications Operator. Upon returning from Vietnam he moved to Sioux Falls, South Dakota to attend Augustana College, first suggested to him by a former pastor at Trinity Lutheran. After relocating to the Plains, he met and married Karen Fink, with whom he had a daughter, Beth Chekola. Their marriage ended in divorce. While in Sioux Falls he began a career at the Lewis Drug Distribution Center, which lasted 40 years. During this time he served in the Army Reserves, as well as the National Guard, First 147th Field Artillery Battalion. Throughout his years in the service he achieved a rank of Master Sergeant, and took great pride in his role as an instructor, receiving multiple commendations for his service before retiring in 2007.
In the early 1970s, Paul began attending Our Savior's Lutheran, actively participating in the youth group from 1974-1978. As a long-time member, he was involved in numerous Bible study groups, and served for many years as a Stephen Minister. Most recently, he completed two terms as chair of the Board of Deacons. In recent years he became very involved in Global Mission work, heading and organizing a Glocal (Global + Local) Mission Event held in Sioux Falls. In addition, he was active in Lutheran Outdoors, often attending summer and family camps in the Black Hills area.
It could be said Paul lived a life of devotion and service. He was an incredibly devoted father to his daughter, Beth, and a tireless volunteer in his church and community, seeing that as an expression of his Christian faith. Later in life he pursued an interest in his Norwegian heritage, both as a member of the Sons of Norway, and by attending Skogfjorden, the Norwegian language village through Concordia, with his brother. In 2007, he, his siblings and daughter made a trip to Norway to visit his mother and grandmother's homes. He was an avid collector of books, and was interested in storytelling, Celtic and New Age music, and cooking. In his retirement, it was hinted at that he would take up cartooning, a lifelong interest he hoped to explore more fully.
He was preceded in death by his mother, Gerd, and father, Michael.
He is survived by his daughter Beth Chekola (Minneapolis, MN), brother Mark Chekola (Moorhead, MN), sister Nina (Clif) Hotvedt (Mineola, NY), and former wife Karen (Mark) Johnson.
In lieu of flowers, the family requests a donation be made to Our Savior's Lutheran Church, ELCA Global Mission, or South Dakota Public Broadcasting.