Archived Services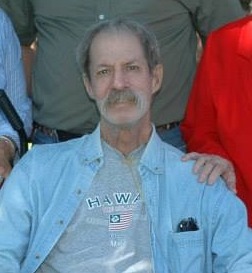 James Steven Baker
09-17-2015
Jim Baker passed away September 17, 2015 at Dougherty Hospice House in Sioux Falls, SD.
James was born on September 8, 1946 to Verne and Oline (Boe) Baker in Sioux Falls, SD. His family traveled with his dad's work, so Jim attended many different elementary schools. He graduated from Washington High School in 1964. After graduation, Jim lived in the Shakopee area and eventually settled in Denver. Jim worked at Coors Brewery for 28 years. He retired due to health issues.
During his life, Jim was blessed to travel, to ski, and to cheer on the Denver Broncos and the Colorado Rockies. He had an amazing group of friends in Denver and he cherished his time with them.
In May of 2013, Jim's kids convinced him to move to Sioux Falls, SD to be closer to them. Jim enjoyed going to the Grand Falls Casino and having his kids, grandkids, and great grandchildren visit him at his home.
Jim is survived by his son: Jim Baker; and his daughter: Heather Baker; his grandchildren: Kaley Walker, Mason (Taylor) Walker, John Walker, and Nicholas Baker; his great-grandchildren: Krissa, Peyton, Jace, and Jameson; his siblings: Cheryl Hubans, and her children: Billy Hubans and Michael (Beth) Hubans; Randy (Rita) Baker, and their children: Chris (Sara) Baker, and Lauren (Tim) Garcia. He also survived by uncles, aunts, nephews and a niece. Jim was preceded in death by his parents and one niece.
Celebration of Life will be Wednesday with family present from 6-8 PM at Barnett-Lewis Funeral Home.