Archived Services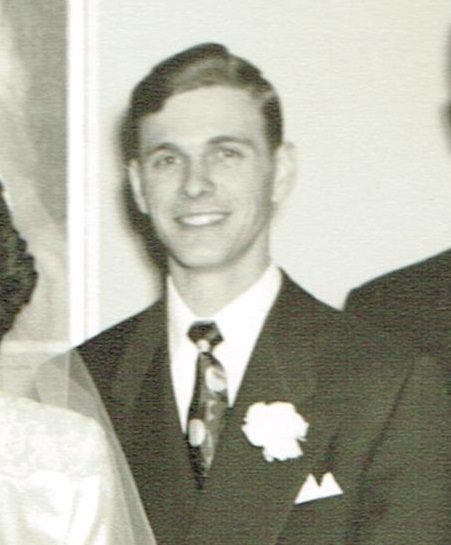 Robert Flicek
04-01-2016
Robert Joseph Flicek was born April 6, 1925 in New Prague, Minnesota. His parents were third and fourth generation immigrants from Czechoslovakia and Bob grew up speaking their native tongue Czech (Bohemian) and he did not learn English until attending grade school in New Prague. He was very proud of his Czech heritage.
After graduating from High School, Robert joined the Navy in 1946 and as a Shop Keeper 3rd Class shipped off on the Destroyer Escort USS Marsh (DE-699) for Pearl Harbor. The USS Marsh took part in Operations Crossroads by supplying power to the island of Kwajalein in the Marshall Islands. He witnessed nuclear bombs Abel and Bravo, the first two nuclear test detonations after WWII off Bikini Island. From there the USS Marsh sailed for the western Pacific and ports of Guam and Singapore.
Bob returned to Minnesota after the service and obtained his mechanical engineering degree from the University of Minnesota in 1951. After graduation he started working at John Morrell & Co in Sioux Falls, S.D. He worked his entire 37-year career at John Morrell and eventually earned the title of Vice President of Quality Control.
On April 7, 1951 Bob married the love of his life, Virginia Mary Boler. They had seven children and raised them in Sioux Falls. Upon retirement Bob and Virginia moved to Gary, South Dakota on Lake Cochrane in Deuel County. In retirement they continued their childhood farm memories of canning, gardening, fishing and hunting and enjoyed spending time with family and friends.
Bob will always be remembered for his amazing sense of humor and his unyielding positive outlook on life. He was a wonderful father, grandfather, brother, uncle and friend.
He is survived by his seven children: Joe Flicek (Robert and James), Mike (Marci) Flicek (Matthew and Meghan), Tom Flicek (Cole), Colleen (Wayne) Peterson (Katie and Kristie), Jim Flicek (DJ, Nick and Stephen), Dave (June Nusz) Flicek (Grant) and Theresa (Rob Teigen) Flicek; 11 grandchildren, 4 great-grandchildren, one great-grandchild on the way and his sister-in-law Dorthy Flicek. He was preceded in death by his wife Virginia (Boler) Flicek, his daughter-in-law Melinda (Joe Flicek) Camber Porter, his parents Frank Flicek and Theresa (Borak) Flicek, and his brothers Dan and Geroge (Elizabeth) Flicek.
In lieu of flowers, please make donations to: The Virginia Boler Flicek and Melinda Camber Porter Multiple Myeloma and Ovarian Cancer Endowment:
The Avera McKennan Foundation Plaza 4 1325 S. Cliff Avenue Sioux Falls, S.D. 57117 605-322-8900.
Visitation will be Friday, 5 PM at Barnett-Lewis Funeral Home with a time of sharing at 6 PM. Mass of Christian Burial will be Saturday, 11 AM at St. Peter's Catholic Church in Gary, SD.