Archived Services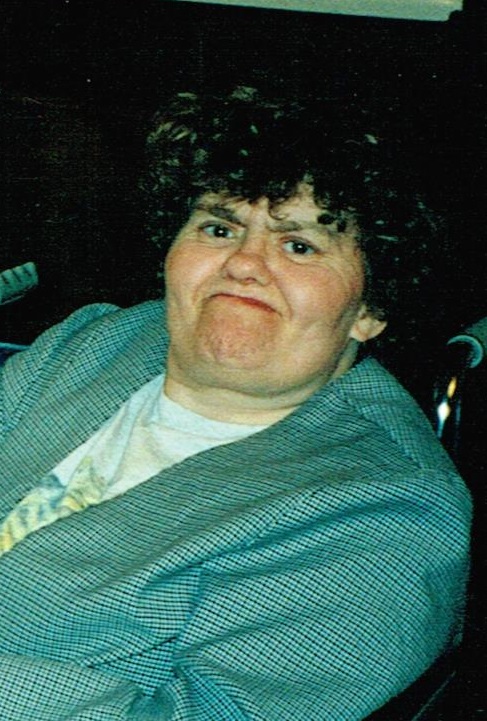 Shirley Marie Nelson
04-13-2016
Shirley Marie Nelson, age 71, of Sioux Falls, South Dakota, died peacefully at Stephen Hall on April 13, 2016. She was born March 28, 1945 to Ernest R. and Callista D. (Winker) Nelson in Ramona, South Dakota. She was baptized at St. Catherine's Catholic Church in Oldham, SD.
She spent her childhood with family in Oldham until she was 14 when she moved to the Redfield State Hospital and School in Redfield, SD. In 1982 she was referred to Sioux Vocational Services (now LifeScape) in Sioux Falls. She lived at Harvest Cathy until 2004 when she moved to Stephen Hall. Shirley worked as an assembler at the vocational workshop until she retired in 2013.
Shirley's greatest enjoyment in life was her family. She especially enjoyed family events including her birthday party celebrated in conjunction with Lifescape's Pancake Event, the annual Winker family picnic and family Christmas party. Shirley volunteered at the Sioux Falls Ronald McDonald House for many years and was honored as Sioux Falls Volunteer of the Month in 2005. Shirley was blessed with the "gift of gab" and "art of conversation", a quote from staff.
Shirley is survived by her sisters: Cecelia (Robert) Halter of Huron, SD, Delores Peterson of Alexandria, SD, Rosie Warner (Charlie Brown) of Sioux Falls, Mary Hitzemann of Sioux Falls and Karen (Fred) Walters of Council Bluffs, Iowa; and numerous nieces, nieces and cousins. She was preceded in death by her parents; brothers-in-law Darrel Peterson and Robert Hitzemann; a niece Shelli Eberle and great-niece Tanna Kingsbury.
The family is eternally grateful for the loving care provided by her many care-givers at Lifescape (formerly Sioux Vocational Services/Achieve).
Visitation will be Saturday, 10 AM at Barnett-Lewis Funeral Home with a Funeral Service at 11 AM. A time of fellowship and food will take place at Rosie's Cafe' after the service.