Archived Services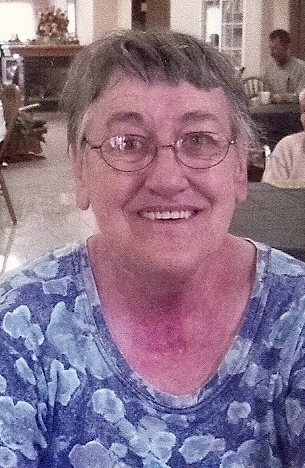 Christine Feldhaus
06-24-2016
Christine Louise Feldhaus (Brogunier) was born on January 21st, 1942 in Hagerstown, MD to Russell and Helen Brogunier. She was one of four children. She attended high school at North Hagerstown High and graduated from there in 1960. She then enrolled at Hagerstown Junior College with plans of becoming a nurse. She remained there for two years before transferring to the University of Minnesota to complete her nursing degree. There, she met James G. Feldhaus and they were married on December 24th, 1966.
She lived in Minnesota with James (Jim) for many years and worked at Lakeview Hospital and Greeley Street Nursing home, before moving back to Hagerstown with their daughter, Theresa, in 1978. They lived there while Theresa finished high school and enrolled in college, before relocating again to Sioux Falls, SD in 1990. Christine and James lived in Sioux Falls until 1994 when they settled in Canistota, SD.
Christine worked as a nurse at the Canistota Good Samaritan nursing home and also worked part-time as a Teacher's Assistant at the Canistota School. In both her work and in caring for her family, Christine lived the values of compassion, self-sacrifice, empathy, generosity, and service to others. She was also an active member of the United Methodist Church while living in Canistota, and enjoyed growing in her faith there, and sharing her love of singing during the worship services.
During her youth, Christine enjoyed many hobbies and shared many talents with the world including equestrian events such as competitive dressage and show-jumping through the American Horse Show Association, and showing purebred Standard Poodles and Afghan hounds through the American Kennel Club. She remained active in her community as a member of the Daughters of the American Revolution and the Maryland Symphony Guild. She was a lover of all animals and often had a menagerie of pets, including many dogs of all shapes and sizes. She loved to cook, especially for her family, and she always made sure no one left her house hungry. She was also an avid reader, favoring mystery novels and thrillers.
Christine passed away on June 24th, 2016 at the Lake Norden Golden Living Center in Lake Norden, SD. She was blessed to be cared for her during her time there by thoughtful and supportive staff, and her family wishes to thank her entire care team for their wonderful service and kindness during her years there. Christine was preceded in death by her parents, Russell and Helen, her brothers Joseph and Peter, her son-in-law Anthony Glynn, and her husband Jim. She is survived by her daughter Theresa Glynn, grandson Ciaran Glynn, granddaughter Natasha Keller (Alex), and her great grandchildren, Ian and Fiona Keller and her sister Patricia Ann (Sally) and Jack Wolfe of Smithsburg, Maryland.
Visitation will be Tuesday, 6 PM at Barnett-Lewis Funeral Home with a Scripture Vigil at 7 PM. Memorial Mass will be Wednesday, 10 AM at the Cathedral of St. Joseph.