Archived Services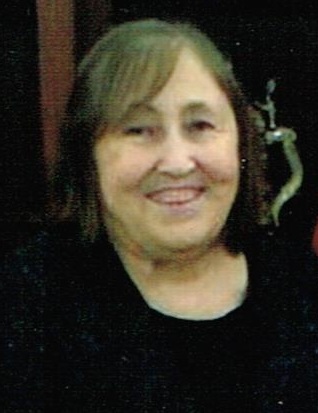 Sharon Marie Best Julius
09-20-2016
Sharon Marie Best Julius was born March 18, 1951 in Arlington SD to Nile and Doris (Norgaard) Best. As a young child she moved with her family to Sioux Falls. She was confirmed at Hope Lutheran Church. Sharon was a 1969 Graduate of Lincoln High School and a 1971 Graduate of Nettleton Commercial College. She married Donald Dean Julius on December 30, 1972 in Sioux Falls.
Sharon was the proud mother of three children and "Grammy" to one grandson.  She and her family lived in Sioux Falls, SD, Burnsville, MN, and Topeka, KS. She was the office manager for the Kansas PTA for 20 years and was known as the "Office Goddess" by PTA leadership. She was wholeheartedly committed to the PTA and gained the respect and friendship of many PTA members and officers across the state of Kansas. She retired from the PTA and moved to Sioux Falls with her husband Don in 2012.  
Sharon is survived by her husband: Don of Sioux Falls; children: Jennifer, Matthew, and Sarah Julius; and grandson: Taylor Julius; all of Topeka; her father: Nile Best; brother: Harlan (Diane) Best; both of Sioux Falls; brother: Richard (Carol) Best of Rochester, MN; brother-in-law: Ken (Diane) Julius of Pipestone; sister-in-law: Marilyn (Harry) Brands of Hadley, MN; and sister-in-law: Dort (Doug) Adkins of Fountain Hills, AZ; as well as many close friends and relatives. Sharon was preceded in death by her mother Doris Best and in-laws Frank and May Julius.
Sharon enjoyed needlework, baking for her family, playing bingo, listening to music, and gathering with family.
Visitation will be Saturday, 4 PM at Barnett-Lewis Funeral Home with a Funeral Service at 5 PM.