Archived Services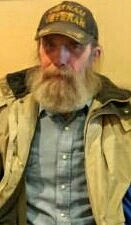 Gregory Frederickson
10-07-2016
Gregory Frederickson passed away on October 7th, 2016. He was born on October 24th, 1947 in Sioux Falls, SD. He enlisted in the Marine Corps in 1968 and served in Vietnam. He was honorably discharged in 1972.
After his service, he came back to the Sioux Falls area where he met Linda Wick. They moved to Colorado where Greg attended school for aviation mechanics. Greg and Linda were married in Thornton, Colorado.
Greg is survived by his wife: Linda; his three sons: Jason (Tennille), Ryan, and Jacob; and his grandchildren: Ethan, Jared, Kain, Seattle, and Kaleb; his three sisters: Jane Klutman, Patty Hauk, and Mary Frederickson; his brother: John (Paulette); his aunt: Fern Vermillion; and many nieces and nephews.
According to his wishes, there will be no services. The scattering of his ashes will take place in the Black Hills at a later date.