Archived Services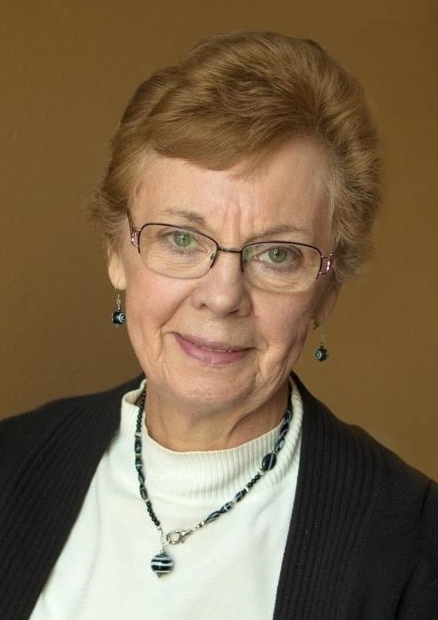 Jean Arens
11-21-2016
Jean Francis Arens (Healy), born in Canistota, SD on November 16, 1942, passed away on Monday, November 21. She was an amazing wife, mother, grandmother, sister and friend who spent her life caring for others more than herself. Jean's favorite things in life were gardening, cooking/baking for others, attending the grandkids' school/sporting events and spending quality time with friends and family. Daughter to Richard ("Bud") and Cecilia Healy, Jean grew up on a farm in Montrose, SD. She was the first of 4 daughters and maintained an extremely close relationship to her 3 sisters throughout her life. Anytime the 4 sisters were together, the room was full of fun, love and laughter!
Jean is survived by her husband, Dennis Arens; daughters: Lynn Eriksen-Schmidt and Julie (Ryan) Terry; grandchildren: Christina Eriksen (23), Cassie Schmidt (18), Jessica Terry (17), Joshua Schmidt (16) and Alisha Schmidt (13). Dennis and Jean were married on June 28, 1964 and lived in Sioux Falls. After staying home to raise her 2 daughters (and babysit several others), Jean spent most of her working years at JD's House of Trophies. It is here where she where she found yet another family and loved her job, but the people even more.
Jean has many life-long friends for whom she loved dearly. From taking long walks and playing cards to a cruise and a trip to Europe, Jean adored spending time with these very special friends in her life.
Family time was so important to Jean. Any time the entire family was together, Jean thought she was already in heaven. She would plan and work for weeks to ensure everything was perfect…and Christmas was her favorite holiday of the year. The family has so many fond memories with the trips that they have taken and the special times together.
Spoiling her grandkids was Jean's specialty! She and Dennis have never missed an in-town event or game in which the grandkids participated. She looked forward to each and every opportunity to be with her grandkids and/or watch them perform. She and Dennis even made it a point to get to Phoenix to watch Jessica play volleyball every year.
Jean was a devoted Catholic and spent every Saturday night in the same pew at St. Mary's Catholic Church. She served on the Guild and befriended yet another wonderful group of women whom she adored. Jean's faith was very strong and her relationship with God was of utmost importance.
Jean made such an impact in so many lives. She has spread a lot of love during her 74 years on this earth…and now we all will be blessed with an angel looking over us each and every day. Rest in peace Jean/Mom/Grandma!! We love you!
Visitation will be Sunday, 3 PM at Barnett-Lewis Funeral Home with a Scripture Service at 5 PM. Mass of Christian Burial will be Monday, 10:30 AM at St. Mary Church.