Archived Services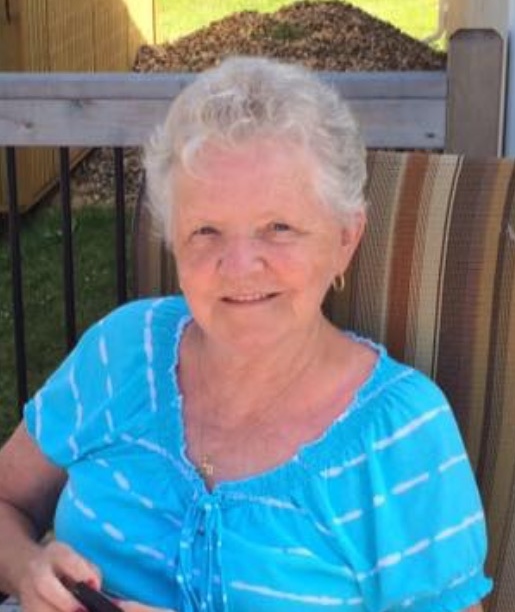 Judy Lynn Smith Valdez
12-03-2016
Judith (Judy) Lynn Smith Valdez age 73, passed away peacefully on Saturday, December 3, 2016 at Sanford Medical Center in Sioux Falls, SD. She was born in Los Angeles, CA. on October 12, 1943 to Iva (Young) and Donald Smith. Judy grew up in both California and South Dakota.
She met the love of her life Roland R. Valdez, Sr. in California and was married October 19, 1961. They were blessed with 6 beautiful children – Debra Stockwell, Roland R. Valdez, Jr. (Deb), Ricardo Valdez, Daniel Valdez (Dana), Lia Valdez and Jennifer King (Dewey), who she loved and cherished very much.
She was blessed with her one and only brother James (Jim/Smitty) and very special sister-in-law Mary Smith.
She was always full of life and had a very sharp and witty sense of humor. She would light up any room with her presence and would always greet you with a smile and a chuckle that would melt your heart. Friends and family meant the world to her. She enjoyed family vacations, playing games and visiting with friends.
She has 8 grandchildren: Tara, Andrew, Brandon, Evan, Aaron, Jazmine, Alyvia and Meagan; one great-grandson: Luka; all who she thought could never do any wrong in her eyes.
Those who shared her life were her children and several nieces and nephews: Stephanie, Rawn, Viana, Roi, Shawn, Lindsay, Melissa, Marra and Mandy and several great-nieces and nephews. She was preceded in death by her parents, her son Ricardo, her husband Roland, and son-in-law Allen Stockwell.
Visitation will be Wednesday, 5:30 PM at Barnett-Lewis Funeral Home with family present from 6 – 8 PM. Funeral Service will be Thursday, 11 AM at Peace Lutheran Church with burial to follow at St. Patrick Cemetery in Montrose.