Archived Services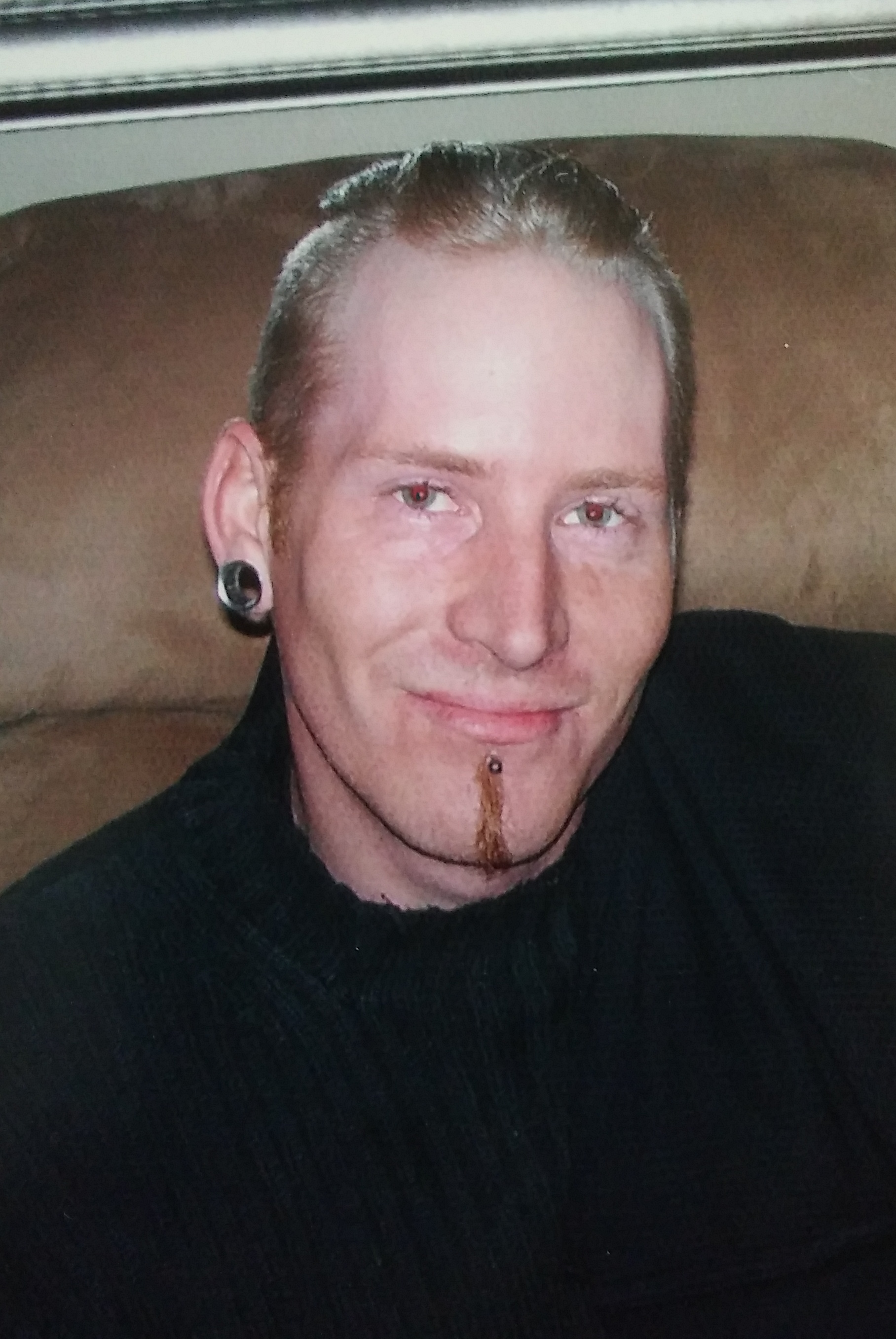 Barry Jack Michael Klein
01-13-2017
Barry Jack Michael Klein, age 35, passed away Friday January 13, 2017 of natural causes.

He was such a loving and caring man. His family always came first and he married his one and only true love, Alexis Klein, on November 19, 2015. Barry was a very kindred spirit. He loved talking to everyone and anyone about everything; always wanting to hear their life stories and giving advice. He enjoyed so much in his life such as music, art, history, collecting old money and antiques. One of his biggest accomplishments was obtaining his GED. He was also a great stone mason and he loved doing his granite fabrication which he was amazing at. He absolutely loved learning about everything.
Barry was always there to give a helping hand to anyone who was in need. He would give the shirt off his back if you were cold, or his last dollar if you were hungry. Barry could light up the darkest of rooms and he could make you smile in the saddest of times. He will forever be missed and loved.
He is survived by his wife, Alexis Klein; his parents: Randy and Marge Klein; his mother Mary Klein; his younger brother: Scott Klein; half brothers: Todd (Sherry) Klein, and Greg (Julie) Klein; half sister: Kristy (Adam) Diaz; step sisters: Carrie (Corey) Creeger, and Sarah (Devin) Nogales; grandparents: Gene and Aleda Knopf; aunts and uncles: Pat and Renae Keultjes, Denny and Cindy Robinson, Candy and Vincent Fry, Ward and Joyce Thomas; step uncles and aunts: Kevin Knopf, Vickie and Dennis Medd, Brad and Lee Knopf. Also, many nieces, nephews, and cousins. He is preceded in death by grandparents: Ward and Patricia Thomas, Donald and Yvonne Klein and step grandmother: Evelyn Klein; aunt: Christy Taylor; and uncles: Donald Thomas and Charles Klein.
Visitation will be Wednesday the 18th, 5-8 PM at Barnett-Lewis Funeral Home. Funeral Service will be Thursday the 19th, 11 AM at Barnett-Lewis Funeral Home. A luncheon will be served after the Funeral Service.