Archived Services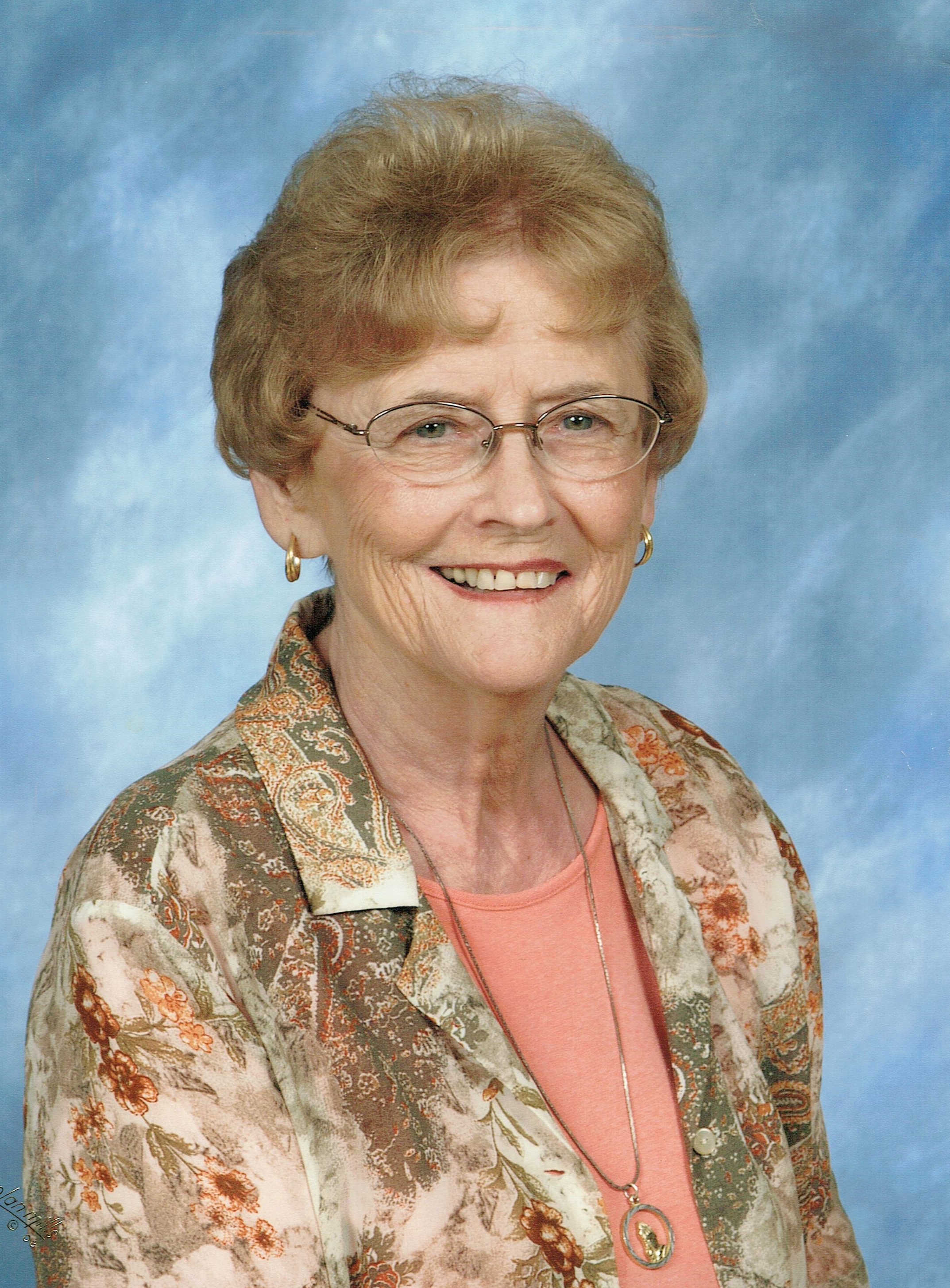 Doris Elaine Rysavy
03-01-2017
Doris Elaine Black was born Oct 25, 1934 on a farm near White River, SD to Leo and Lutisha (Baker) Black. She passed away Wednesday, Mar 1, 2017 at Good Samaritan Village in Sioux Falls, SD at the age of 82.
She grew up in Winner, SD and attended Winner High School graduating in 1952. Growing up in Winner, she was a member of the First Christian Church where she was actively involved in her church playing the piano and singing in the choir and singing duets with her sister, Marian. Doris helped her dad in the grocery store they owned, Leo's Market. Her dad wanted her to work in the store after she graduated high school, but she always dreamed of being a teacher.
She attended Southern State Teacher's College in Springfield, SD, after high school where she was honored with the title of "Miss Southern". After graduating from college, she taught in Tripp, SD for 6 years and in Jackson, MN for 1 year teaching the first grade. Doris was very blessed to meet many life-long friends during this time.
Dating the love of her life brought Doris back to Winner, SD where she married Donald James Rysavy, on June 9, 1962. They moved to the farm where they welcomed three children, Todd, Judy and Terri. During that time Doris joined the Immaculate Conception Parish and became involved with the music ministry, playing the piano/organ and starting a children's choir. She taught and coordinated kindergarten CCD and the Junior Catholic Daughters. She was also a member of the Catholic Daughters, serving time as a regent. She played the piano for funerals, weddings, and many other celebrations. Her passion for music led her to share her talents by teaching piano lessons for over 15 years.
After taking time off from teaching to raise her family, Doris went back to college at DWU to get her Bachelor's Degree in teaching. She accepted a position at the Winner Eastside Elementary School to teach First Grade where she taught for 13 years. Her joy was teaching first graders how to read. She was an inspiration to many of her students as they often appreciated her lessons several years after their first grade experiences.
The community of Winner was very special to Doris. She became the "Welcome Wagon" lady during her retirement years along with being a Mary Kay consultant. She thoroughly enjoyed the social aspect of these activities. In addition, she also served as the neighborhood "chicken broker" for a short time. Having an outing with the "lunch bunch" or enjoying chocolate and a good cup of coffee with friends was a sheer delight to her. Making trips back to Springfield to help coordinate the Southern Teacher's College Museum was another personal highlight. Her retirement from teaching also allowed Doris to enjoy her grandchildren's various concerts, plays and recitals. She passed on the love of music to her grandchildren. She also enjoyed traveling and especially the travels with her Donnie to various locations through the years, particularly to Germany to visit her grandchildren.
Blessed to have shared her life are her two children, Todd (Dawn) Rysavy, Ogden, UT, Terri (Gary)Larson Sioux Falls, SD: seven grandchildren  Brandon, Wayne, Jordan Rysavy and Larissa, Bailey, Seth and Gabriel Larson; her sister, Marian (Marven) Smith and her brother, Darrell (Ellen) Black and a host of other relatives and friends.
Welcoming her to her heavenly home are her husband, Donald, and her daughter, Judy, her parents, Leo and Lutisha Black and her brothers, Marvin and Richard Black.
The family wishes to express their deep appreciation for the staff at the Good Samaritan Village, who provided such wonderful care every day to her. You all made the quality of life better through your quality of care for Doris, Thank you from the bottom of our hearts.
Memorials may be directed to the Immaculate Conception Catholic Church in Winner, SD. The family of Doris Rysavy would like to thank you all for your support and prayers.
Visitation will be Friday, March 3, 11:00 AM – 2:00 PM at Barnett-Lewis Funeral Home. Visitation will resume at 6:00 PM at Immaculate Conception Catholic Church in Winner, SD. Mass of Christian Burial will be Saturday, 10:30 AM at Immaculate Catholic Church in Winner, SD. barnett-lewis.com