Archived Services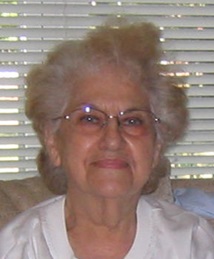 Rozene Klemic
05-21-2017
Rozene Lulu (Courey) Klemic, age 93, passed away peacefully on May 21, 2017 in Naperville, IL. Born on September 15, 1923 in Lennox, SD, Rozene was the sixth of eleven children of Samuel Thomas Courey and Mabel (Salem) Courey.
Rozene is survived by her loving children, Gladys (Pepin Carolan) Klemic of Naperville, IL and James (Kathryn) Klemic of Falls Church, VA; beloved grandchildren, Joseph Carolan, Mary Klemic, Jackie Leon, and Samuel Klemic; and four cherished siblings. She was preceded in death by her husband John Klemic; children John, Mary, and Thomas; as well as two sisters and four brothers.
A talented musician, she could play pretty much any kind of music on any kind of instrument. As a young teenager, she organized and directed her church youth choir, and a few years later became the church organist, a position she held for 15 years until her marriage in 1953. She was formally trained on only one instrument, the cello. As a graduate of the high school class of 1941 with the second world war looming, and her elder brothers enlisted or enlisting in the military, she had to forgo an opportunity to study music in college to stay home and help manage the family business, a grocery store.
During the war and afterward she worked as a bookkeeper and a reporter, filing stories to several newspapers, including the Sioux Falls Argus Leader. She met the love of her life, John and they married in 1953. The couple moved to Sioux Falls. John became a Federal Government worker, initially for the Federal Housing Authority and then the Department of Housing and Urban Development. His work took their young family initially to Milwaukee and then to Detroit where they lived for 39 years. In 2009, the couple moved to Naperville, IL to be near family.
Rozene taught piano to generations of students, in studio and in her home. She taught classical, popular, and gospel music. Their gracious home in Detroit was well-known for its annual Christmas Party and Recital for her piano students. Rozene was active in her community including the Civic Association, the Woman's Club, and the Women's Bowling League. Rozene loved her garden, her flowers, and her home-grown vegetables that she canned herself.
Rozene was also a talented athlete. As a bowler into her late 50's and early 60's she regularly led her league in high game, average, and total score. She had a sharp analytical mind, could solve complex problems, think strategically, and get things done. She was an excellent cook, maintaining the family recipes and traditional methods passed down from her mother.
Above all, Rozene devoted her life to her family, husband, children, and grandchildren. She maintained a warm and loving home. She raised her children with unconditional love but also a strong sense of responsibility. She cherished the time she had with her grandchildren. In her long, full life she experienced deep and profound losses, health difficulties, and other challenges; yet she kept an open, loving, and optimistic attitude with a generosity of spirit to the very end.
Funeral services will be held on Saturday June 3, 10:00 AM at Barnett-Lewis Funeral Home with visitation beginning at 9:00 AM. Interment will take place at St. Michael Cemetery in Sioux Falls immediately following. In lieu of flowers or donations, the family asks Rozene's friends, neighbors, and former students to share a beloved piece of music with their own family or friends.