Archived Services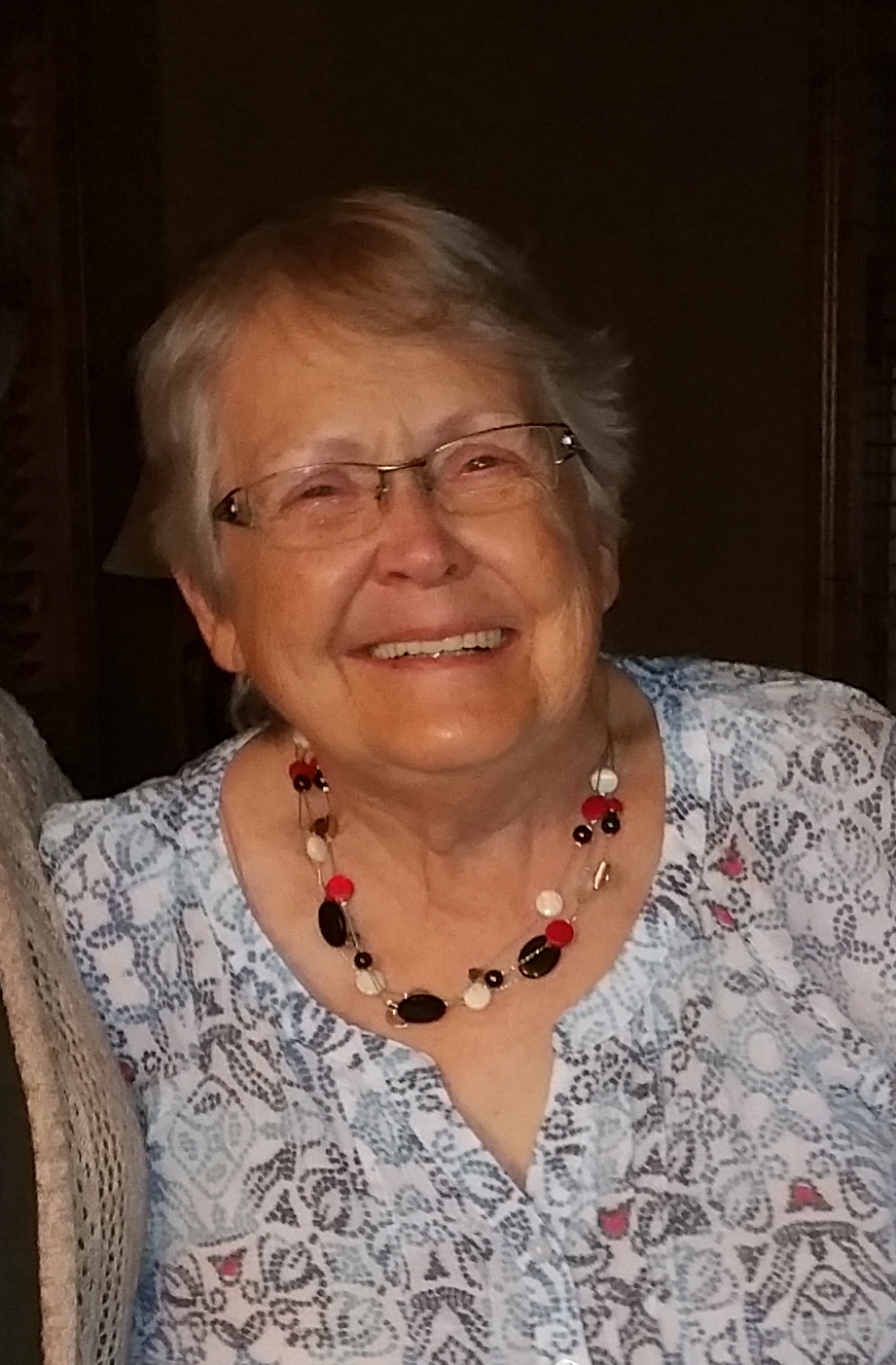 Virginia Mary Lovett
07-01-2017
Virginia Mary Lovett, age 77, passed away Saturday, July 1, 2017, at Avera McKennan Hospital in Sioux Falls, SD. Virginia was born to Ambrose and Inez (Christopherson) Staudenmaier in Sioux Falls, on August 19, 1939.
Virginia grew up in Dell Rapids, SD, and on Sioux Falls' North End. She graduated from Cathedral High School in 1957 and studied at Nettleton College. She married Jack Lovett on February 13th, 1960. With Jack, she was a 55-year member of Christ the King Parish in Sioux Falls. They celebrated their 57th wedding anniversary in February of this year and epitomized for their children, grandchildren, and friends the holy sacrament of marriage.
Virginia worked at Sunshine Grocery store, her dad's cafe (Stogie's), and Equitable of Iowa Insurance Company (continuing to help out at her dad's restaurant over her lunch breaks) before devoting her full attention to raising her and Jack's 4 children and to leading a life of service to her church, family, and community. Later in life, she worked for Gibson greeting card company in Sioux Falls, a fitting job as she was well known for sending greeting cards to mark significant occasions in the lives of many friends and family.
Virginia's caring for others did not stop with sending greeting cards. She volunteered extensively at her children's schools, as a Cathedral Alum, and as a member of La Sertoma. Virginia was inducted into the O'Gorman/Cathedral Alumni Hall of Fame for Excellence in Service in 1987 and earned the International La Sertoman of the year award for 1989-90.
When something needed to be done, Virginia took on coordinating and organizing roles for everything from her daughters' brownie troops, her son's softball team (BIX), and her class and all-school reunions, to O'Gorman fundraisers (the Extravaganza), the "Silver Bullets" team of envelope stuffers for U.S. representative Kristi Noem, and the Sioux Falls Catholic Schools Certificate Program. She was especially fulfilled by her service to Christ the King Church, serving as a Eucharistic Minister and volunteering to prepare countless bowls of soup, pies, and other dishes.
Virginia was passionate about all of her grandchildren's athletic, musical, and extracurricular activities, as well as gardening, feeding birds, fishing, Minnesota Twins baseball, music, and food. She was a wonderful cook (especially of tacos) and a great lover of cake and anything that would be served at a picnic.
Virginia was accommodating in everything she did, following in the footsteps of Christ and His mother Mary, putting the needs of others before her own, a genuine sweetheart.
Grateful for having shared her life are her husband: Jack; three daughters: Jackie (Larry A.) Kasten, Sioux Falls; Laura Aasen, Sioux Falls; and Jeannette (Mike) Coleman, Omaha, NE; son: Steven (Shannon) Lovett, Omaha; eleven grandchildren: Chad, Keith (Miranda), and Mitch Kasten, Sioux Falls, Alarie (Zach) Ataiyan, Belle Plaine, MN, Arianne, Garner, and Griffin Aasen, Sioux Falls, Brooks and Mackenzie Coleman, Omaha, Jose Flores, Lincoln, NE, and Erica Flores, Omaha; great-granddaughters: Avery Ataiyan, Belle Plaine; four siblings: Charles (Brigitte) Staudenmaier, Sioux Falls, Bill (Beth) Staudenmaier, Denver, CO, Tom (Barb) Staudenmaier, Rogers, AR, and Charlotte (Roland) Schwab, Sioux Falls; and numerous nieces and nephews. She was preceded in death by her parents; brother, Herb Staudenmaier; and sister, Margaret Pickart.
Mass of Christian Burial will begin at 10:30 AM Thursday, July 6, 2017, at Christ the King Catholic Church, Sioux Falls, followed by luncheon and burial at St. Michael Catholic Cemetery. Visitation will begin at 5 PM Wednesday, July 5, at Christ the King Church followed at 7:00 PM by a Scripture Vigil and Rosary.
Memorials may be directed in Virginia's name to: Perpetual Adoration Sisters of the Blessed Sacrament, 506 N Summit Ave., Sioux Falls, SD 57104, or to the Sioux Falls Catholic Schools System, 3100 W. 41st Street, Sioux Falls, SD 57105.