Archived Services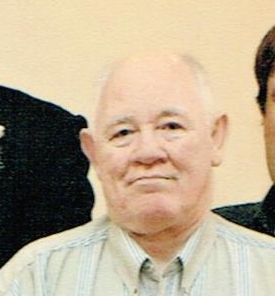 Paul Vincent Sweeney
08-09-2017
Paul Vincent (P.V.; Pete) Sweeney, 76, died at the Salem Care and Rehab on August 9, 2017. He was born July 28, 1941 in Ramona, South Dakota to Henry and Regina (Carmody) Sweeney. He spent the first nine years of his life in Ramona.
After moving to Sioux Falls, he attended and graduated from Hollister's School. He then was employed by Sheltered Workshop for many years. He spent many years taking care of his parents.
Paul liked to help people and talked to everyone. He usually had a big smile. He was a Boy Scout and loved bingo, bowling and racing.
Paul is survived by his brothers: Jim, Monroe, SD, Joe (Juanita), Sioux Falls; sister: Donna (Dave) Underberg, Sioux Falls; eight nieces and nephews; aunt: Dorothy Timmons, North St. Paul. MN; and many other relatives and friends. He was preceded in death by his parents, grandparents and great-great nephew, James T. Bond.
Visitation will be Sunday August 13, 5:00 PM at Barnett-Lewis Funeral Home with a family led Rosary at 6:45 PM followed by a Scripture Vigil. Mass of Christian Burial will be Monday August 14, 10:00 AM at the Cathedral of St. Joseph with burial to follow at St. Michael Cemetery.