Archived Services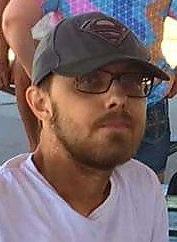 Anthony "Tony" Michael Sudbeck
08-30-2017
Anthony "Tony" Michael Sudbeck died peacefully at home on August 30, 2017 in Sioux Falls, SD at the age of 36.
Tony is survived by his grandmothers: Barbara Quittem and Lois Sudbeck of Sioux Falls; sisters: Kristen Sudbeck and Stephanie Lind of Sioux Falls; parents: Margaret Sudbeck of Sioux Falls and Brian Sudbeck of St. Paul, MN; aunts and uncles: Vicki Quittem (Jamie Foster), Mary (Jim) Ysbrand, Mike Sudbeck, Paul (Marlene) Quittem, Patrick (Missy) Quittem, and Sheila Sudbeck of Sioux Falls; as well as many other aunts and uncles. He was preceded in death by grandfathers: Carl Quittem and Gorman Sudbeck of Sioux Falls.
Tony was born on September 11, 1980 in Sioux Falls, SD. He graduated from Southeast Tech in 2001 with a degree in graphic design.
Tony enjoyed drawing and spending time with friends and family.
A Celebration of Life will be 10:30AM Tuesday, September 5, 2017 at Abiding Savior Free Lutheran Church in Sioux Falls with a reception to follow. The viewing will be from 9:30-10:30 AM. All are welcome to attend and celebrate Tony's life. In lieu of flowers, please send donations through GoFundMe gf.me/u/ciw99z