Archived Services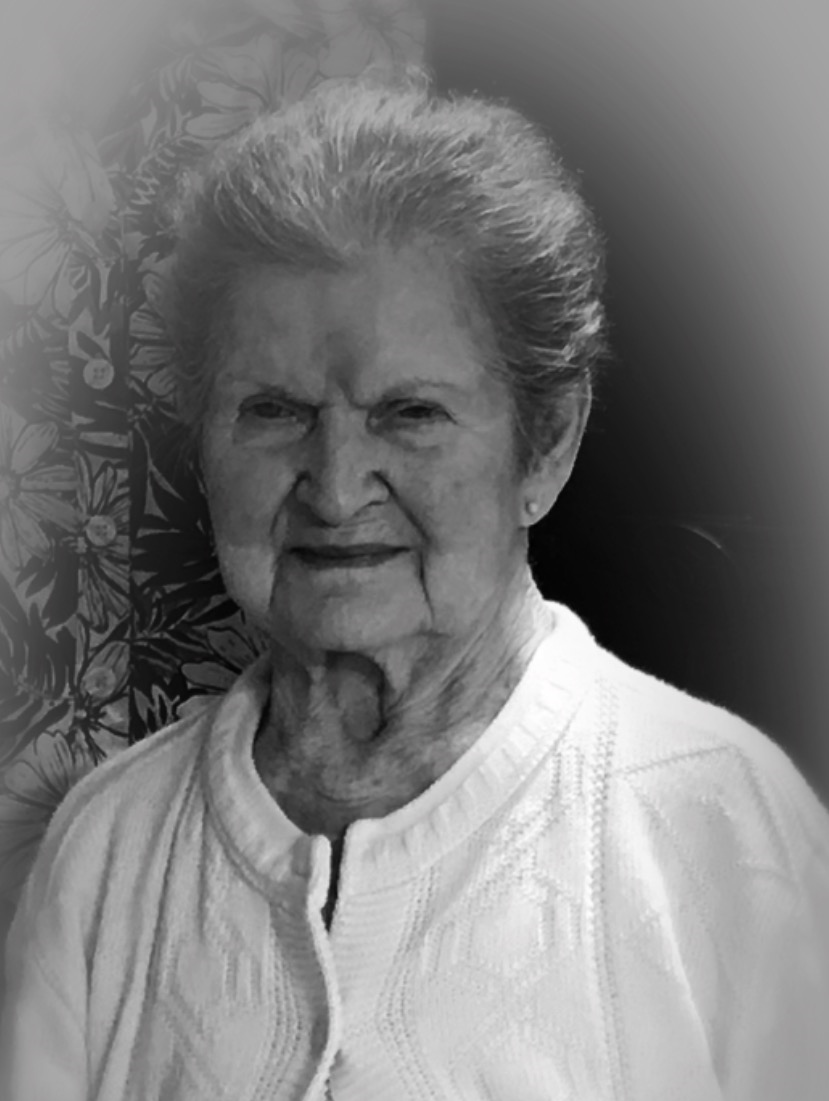 Alice Marie Domangue
08-04-2018
Alice Marie Domangue, 87, passed away Aungust 4, 2018 in Sioux Falls, SD.
Alice Marie Hartmann Domangue was born August 13, 1930 in Yankton, SD to Carl and Katherine (Sorensen) Hartmann. She Attended Country grade school and later was graduated from Irene High School. Alice attended Maple Grove Church near Yankton, and later transferred to First Lutheran Church in Sioux Falls, South Dakota.
Alice held several jobs which included the Orpheum Theater, Harry's Restaurant and Dixie Bake Shop. She met her husband Warren (Blackie) Domangue while working at Harry's Restaurant. They were married June 29,1949. Alice retired from Dixie Bake Shop at 37 after being diagnosed with Rheumatoid Arthritis.
Alice enjoyed many activities that included being an avid bowler, cooking, baking, working in her yard, gardening and playing cards. Every Saturday evening she had a standing date with her grandson, Tony. They would have supper and then play cards for hours - which she looked forward to every week.
Family was very important to Alice and she enjoyed visiting with her family and friends. The family wishes to thank Sadie, her home nurse, for the tender loving care she provided to Alice in her last weeks. Alice thought the world of Sadie. Grateful for having shared her life are her children, two daughters: Shirley (Jim) Morrison, and Louise (John) Keenan both of Sioux Falls; and four sons: Guy Domangue, Glenn Domangue, Scott (Jeannie) Domangue, all of Sioux Falls and Mark (Jeannie) Domangue of Lincoln, Nebraska; 16 grandchildren and several great-grandchildren; sisters: Linda Mae Johnson, of Sioux Falls, and Mary Lorraine Welford of Fulda MN; brothers: Verner Einin Hartmann of New Sharon, IA and Dennis Carl Hartman of Yankton, SD. Alice was preceded in death by her husband, parents, and her siblings, Anna Adline Sorenson, Ethel Lorraine Hartmann, Arlene Viola Vielmette, Louise Christine Bennett, Karen Catherine Hartmann, Hans Emanuel Hartmann and Bert Leon Hartmann.
Visitation will be Tuesday, August 7 with family present from 6:00 – 8:00 PM at Barnett-Lewis Funeral Home. A Funeral service will be Wednesday, August 8, 11:00 AM at Barnett-Lewis Funeral Home.