Archived Services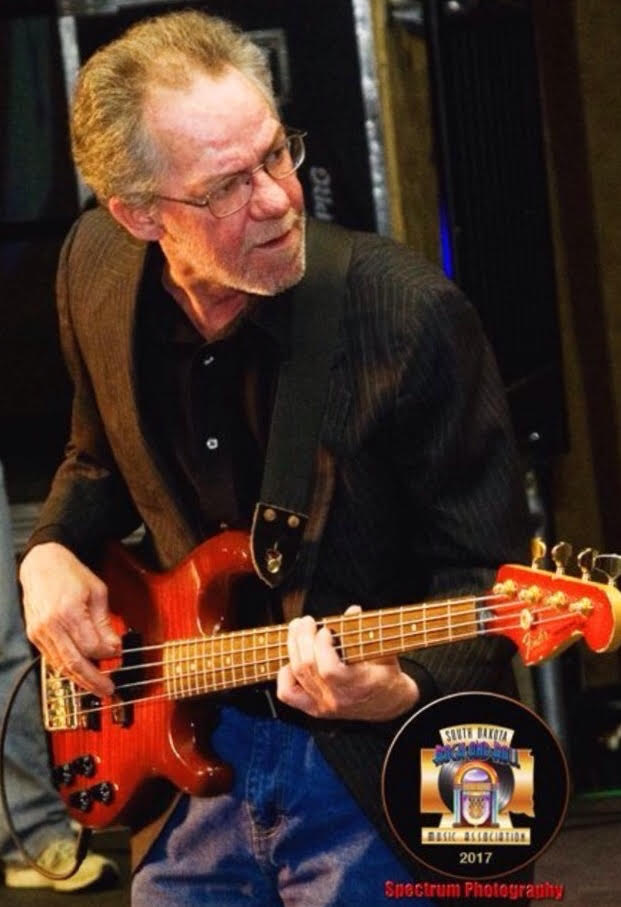 Daniel Paul
11-05-2018
Daniel Patrick Paul, 58, passed away in his home in Freeman, SD on November 5th, 2018, after he gave it his best against his journey with cancer. He was born in Sioux Falls, SD on August 13th, 1960 to Marvin Paul and Doris (Morgan) Paul. He married Jodie Amundson and was the proud father of Tori, Tony, and Tara.
He started in the music industry playing bass guitar on stage before he was a teenager. He was a founding member of Wakefield and American Made Band. He was also a member of the bands Night Raiders, Flat Cat, Screaming Crawdads, and many more. His decades long career was topped with his induction into the Legends of Dakota Country Hall of Fame and the South Dakota Rock-n-Roll Music Assn. Hall of Fame.
After all the years of being in the spotlight, being on stage every night and being on the road, he retired and eventually decided to buy a home out in the middle of nowhere, where it was quiet and peaceful, away from all the commotion so he could relax and enjoy his retirement. He wrote the song "Back On The Farm" - "back on the farm you can be who you are no claim to fame and fortune, trying to be a star". Danny was a simple man he didn't need much, just a relaxing home he was proud to call his. He loved watching the old TV shows like Andy Griffith, Barney Miller Show, documentary shows Alaskan Bush People, Pawn Stars, Weather Channel, and Monday Night Wrestling and working on cars and trucks with his son. I'd have to say our dad was exactly where he wanted to be "Back on the Farm".
Daniel is survived by his parents: Marvin Paul, Sioux Falls and Doris Castle, Rapid City; children: Tori Armstrong (Aaron Cram), Sioux Falls, Tony Paul, Freeman, Tara Hartse (Dustin Hartse) Lake Norden; grandchildren: Daniel Jr. (Paige), Derick (Aden), and Caylie Armstrong, Sioux Falls, Kali, Beyek, Bayne, and Jypsy Hartse, Lake Norden; great-grandson: Malakai Armstrong; siblings: Carmen (Jeff) Ross, Rapid City, Lavern (Minni) and Duane Paul, Sioux Falls, Russell Paul, Oklahoma City OK, Andrae Thompson, Rochester MN, Larry Thompson, Caddo Mills TX, Dean (Kathy) Castle, Sioux Falls, Jaina Heiden, Sioux Falls, and Denae (Paul) Bastian, Tea. He was preceded in death by grandparents: Goldie and Lloyd Paul; step-brother: David Castle and sister in-law: Patty Drange.
Visitation with family present will be Friday, November 9th from 5:00 PM – 8:00 PM at Barnett-Lewis Funeral Home. Funeral Service will be Saturday, 10:00 AM at Barnett-Lewis Funeral Home.