Archived Services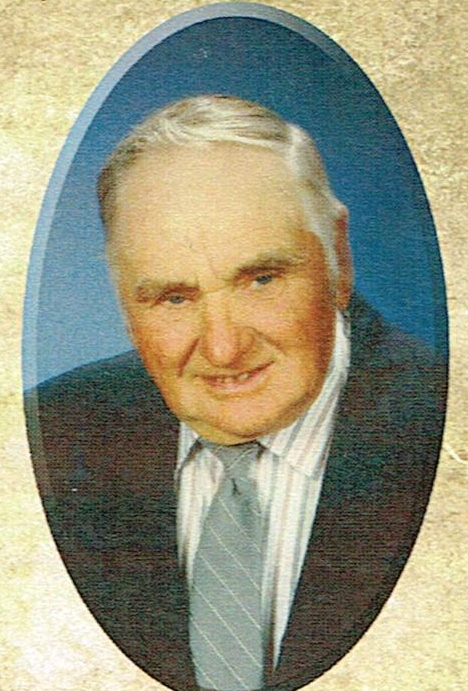 Donald "Don" DeShepper
11-01-2018
Donald "Don" DeSchepper was born on December 30, 1924 to Camiel "Mel" and Sadie (Cleppe) DeSchepper on the family farm near Jasper, Minnesota. Don attended country school near his family farm until the 8th grade. He continued to work on the family farm until he joined the United States Army in 1944. Don was deployed to Okinawa, Japan where he was wounded in action. During his time in the Army, Don was stationed in Hawaii where he directed the work of prisoners of war, teaching them how to cultivate and harvest crops. Don received a Purple Heart and Good Conduct Medal for his service. Don was honorably discharged on August 9, 1946.
Shortly after his return to the United States, he married Helen DeToy on November 19, 1946 in the St. Joseph Catholic Church in Jasper. The young couple stayed in the Jasper area, living on a farm nearby. During their years of marriage, the couple was blessed with six children. Don and Helen continued to live on the farm until 1997, when they moved in to the city of Jasper. Don passed away on November 1, 2018 at the age of 93 years, 10 months, and 2 days.
Donald was a member of the St. Joseph Catholic Church in Jasper. Donald was a hardworking man that had a great love of the land, in 1986, Don was named Conservation Farmer of the Decade. In his spare time, Don enjoyed playing pinochle. He also enjoyed spending time with his pet cow, Jessie.
He is lovingly remembered by his wife of almost 72 years, Helen; his six children, Joan (Allan) Henely of Rochester, Minnesota, Buck (Susan) DeSchepper of Sioux Falls, South Dakota, Mary (Richard) Desmarteau of Peoria, Arizona, Mark DeSchepper (Pam Ullom) of Jasper, Minnesota, Linda "Belinda" (Paul) Kaffar of Sioux Falls, John (Chris) DeSchepper of Garretson, South Dakota; 8 grandchildren and 19 great-granchildren. Don was preceded in death by his parents; brothers, Glenn, Vernon, and Dick; and his sister, Barb.
Funeral Services were held on Monday, November 5, 2018 at St. Leo Catholic Church in Pipestone, Minnesota.